Following the recent release of Psycho Krieg and the Fantastic Fustercluck, the fourth Borderlands 3 DLC, the game's Season Pass has now come to an end. However, Gearbox has now announced plans to launch a fifth DLC later this year, featuring new Skill Trees for all of the game's Vault Hunters and even a pet Hyperion Loaderbot!
What's Coming in the Fifth Borderlands 3 DLC
News of the previously unannounced fifth Borderlands 3 DLC was recently shared by Gearbox during their PAX Digital Showcase. (During which the studio also announced plans for a free next-gen upgrade.) Following the game's release in 2019, the studio announced plans to release four campaign add-on DLCs over the course of one year; a series which ended with the recent launch of the Psycho Krieg DLC. However, it seems that the studio wants to deliver at least one more major content update to the game, even with the launch of Godfall just around the corner.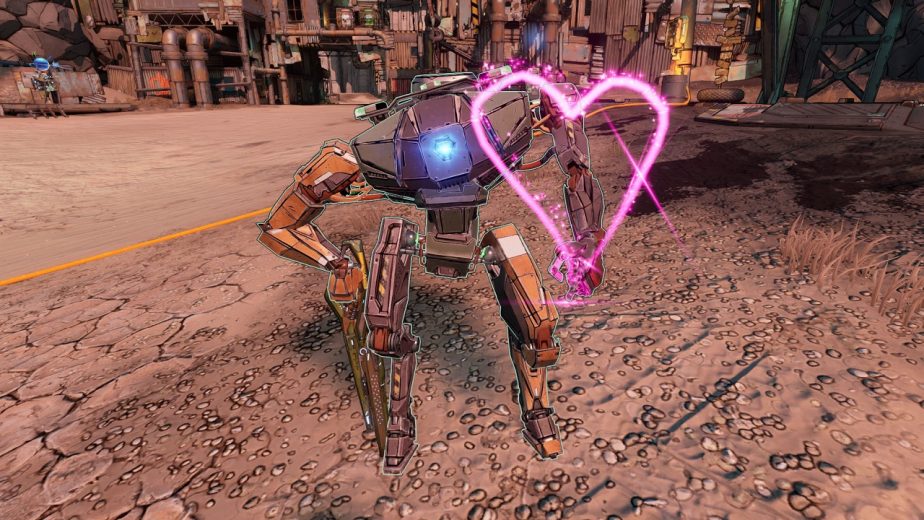 "[…] another paid DLC is coming later this year," writes Gearbox; "bringing an additional Skill Tree for each Vault Hunter and more to those who purchase it". Thus far, the studio has only revealed a brief look at FL4K's new Trapper Skill Tree. This tree offers the 'Gravity Snare' Action Skill, which is a deployable weapon which FL4K can throw down. Once thrown, the Snare with periodically send enemies flying into the air… before slamming them back down. This impact will disrupt their attack animations, making it easier to handle large numbers of enemies.
The Trapper Skill Tree also features an all-new pet for FL4K; a classic Hyperion Loaderbot. Three different versions of the Loaderbot are available through the tree. These include the BUL Loader, a heavily-armoured melee bot which can knock enemies flying, the ION Loader, which fires slow-moving but explosive projectiles, and the WAR Loader, which carries an incendiary shotgun and can utilise both grenades and homing missiles.
Gearbox has yet to announce a release date for this fifth Borderlands 3 DLC. However, given that the latest DLC only launched last week, it's likely to arrive at the very end of 2020. A late-November or December release date would be most likely.