The NBA 2K20 MyTeam mode received a fresh batch of new player cards in the last Prime Series I packs of the season. On Christmas Eve, MyTeam unveiled the new Tracy McGrady packs nicknamed "T-MAC Pack" featuring the Hall of Famer known for his dazzling dunks and scoring abilities. Here's a look at the details for these new NBA 2K20 Prime Series I T-Mac packs as well as the players included inside.
NBA 2K20 Prime Series I T-Mac packs revealed
A two-time scoring champion and seven-time All-Star, Tracy McGrady has an impressive career resume in the NBA. He now headlines the final NBA 2K20 Prime Series I pack with a stellar 97 overall Pink Diamond card that has gamers salivating. His former Houston Rockets teammate Yao Ming also gets a Pink Diamond with a slightly-lower 96 overall. There's also a DeMarcus Cousins Diamond with a 95 OVR amongst the new limited-time cards.
Weeks ago, we looked at the most used cards in MyTeam and T-Mac was among them. That should continue with the new Tracy McGrady card. It features impressive stats ratings and 18 Hall of Fame badges.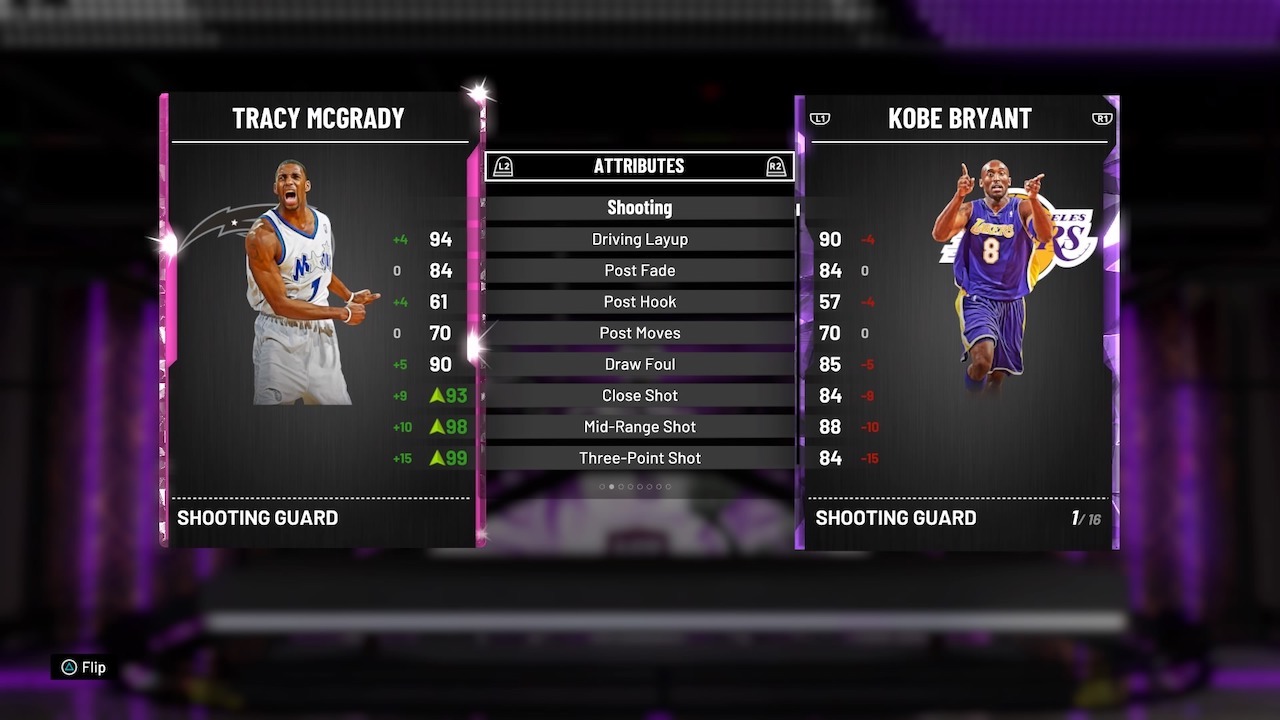 Available Limited-Time Cards:
Tracy McGrady (Pink Diamond) 97 OVR
Yao Ming (Pink Diamond) 96 OVR
DeMarcus Cousins (Diamond) 95 OVR
Grant Hill (Amethyst) 92 OVR
Penny Hardaway (Amethyst) 92 OVR
Charles Oakley (Ruby) 89 OVR
The new NBA 2K20 Prime Series I T-Mac packs start at 7,500 Virtual Currency or 10,500 MT for a five-card pack. In addition, there's a 10-pack box for 67,500 VC or 20-pack box for 135,000 VC. Each pack has a chance of pulling the Pink Diamond McGrady or other cards listed above.
It's also possible to purchase individual cards at the NBA 2K20 Auctions area. T-Mac listings are already live and going for 500,000 MT or more. Here's a look at the latest listings on the PlayStation 4 version of 2K.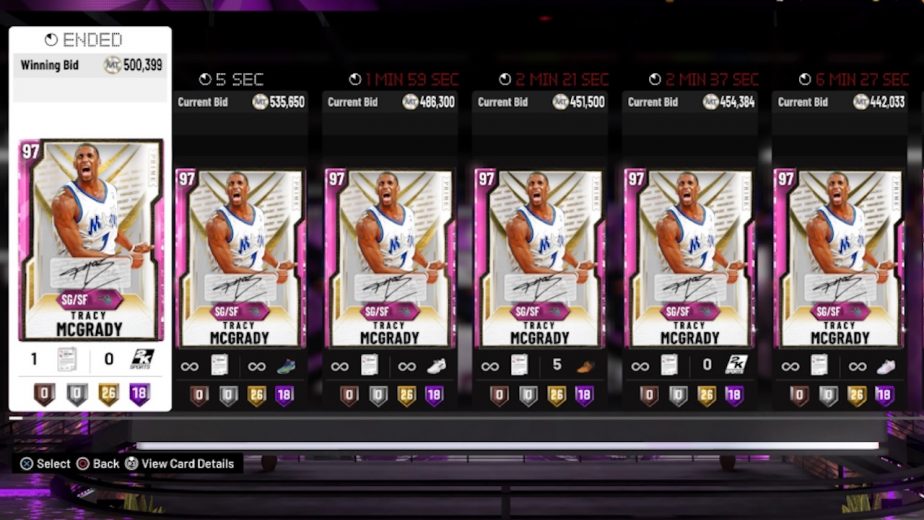 Previous Prime Series I packs in NBA 2K20 MyTeam featured John Stockton, Wilt Chamberlain, and Tim Duncan. Most likely, we'll see Prime Series II packs arrive in the next week or so as the NBA season moves forward.
Check out more of VGR's NBA 2K news here.