Fortnite Battle Royale players have received the patch 5.41 on September 18. The patch was released at 4:00 AM ET, and it will most likely be the last patch of season 5. However, we can expect the 5.41 content update to be released next Tuesday, a week before the season ends.
The patch has added a few things, including Port-A-Fortress. It has also improved building for console players and fixed a couple of bugs. Because of its timing, we have a reason to believe that season 5 will end in two weeks, which means it will be extended until October.
Port-A-Fortress
The biggest addition of the latest patch is Port-A-Fortress. This is basically an improved version of Port-A-Fort, and it looks amazing! The item comes in a Legendary rarity and it can be found in vending machines, chests, supply drops, and llamas.
The item will build a huge fortress immediately after players use it. Additionally, it has a few Bounce Pads which will allow players to leave the fortress and escape the fight easily.
Other changes
Fortnite Battle Royale's latest patch has brought a huge change for console players as they will not be able to edit building pieces much quicker. The game developer decreased hold timing for the edit button:
Old School from 0.25s to 0.2s.
Quick Builder from 0.25s to 0.2s.
Combat Pro from 0.25s to 0.2s.
Builder Pro from 0.25s to 0.15s.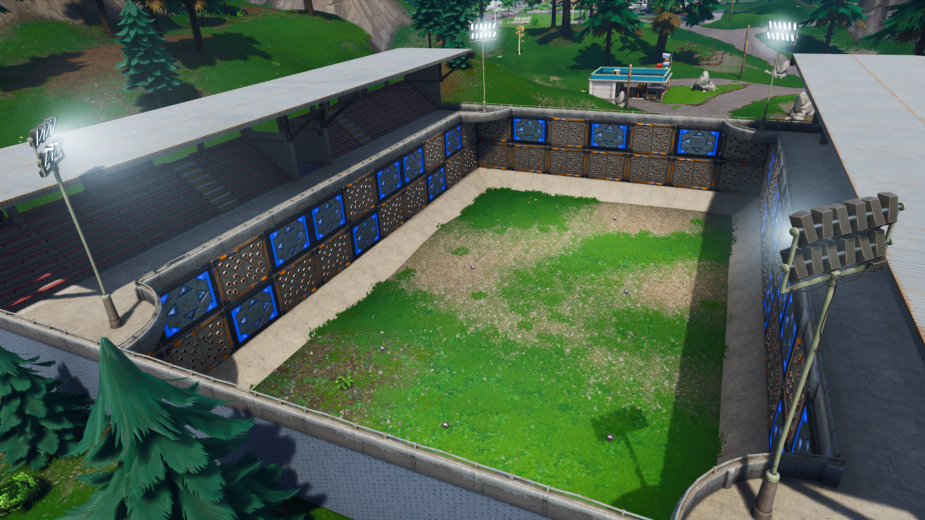 The Storm wall no longer destroys structures during the last few circles of the match as well. It appears that Epic Games has decided to revert the change that was added just a few weeks ago.
Soaring Solos limited-time game mode has been added with the patch too. This is similar to the Soaring 50s mode, except the team size. This will be a free-for-all mode and players will be able to deploy their gliders from large heights.
Fortnite players who enjoy the Playground mode have received Spiky Stadium, which is another new item. This item will build a 7×11 stadium when used, allowing players to have a lot of fun!