Epic Games has just released season 6 of Fortnite Battle Royale. The long-awaited season is finally out, and players have received many new features and gameplay changes. There had been a lot of leaks regarding this season, and now we can finally see which ones have turned out to be true.
Fortnite Battle Royale season 6 brings the new Battle Pass with numerous cosmetic items. While the popular video game has received some big changes, console players have gotten the most out of this update. Not only did they get custom controller bindings, but the crossplay between PlayStation 4 and Xbox One is now possible.
Gameplay changes
As it was announced before the patch, Double Barrel Shotgun was nerfed with the 6.0 patch. Its damage was reduced from 143/150 to 114/120. Grappler was another item that was nerfed as it now has 10 charges instead of 15.
A lot of weapons have also been removed from the game. Impulse Grenade, Suppressed Submachine Gun, Light Machine Gun, Bouncer, and Remote Explosives have all been vaulted. However, these weapons will be available in the Playground mode.
Another big change was the addition of vertical audio. Players can now tell whether enemies are above or under them and it is easier to pinpoint the exact location of footsteps. Additionally, the game developer added sound effects for in-air movement. This means there will be new sounds for glider deployment, Shockwave Grenades, Bounce Pads, and other similar items.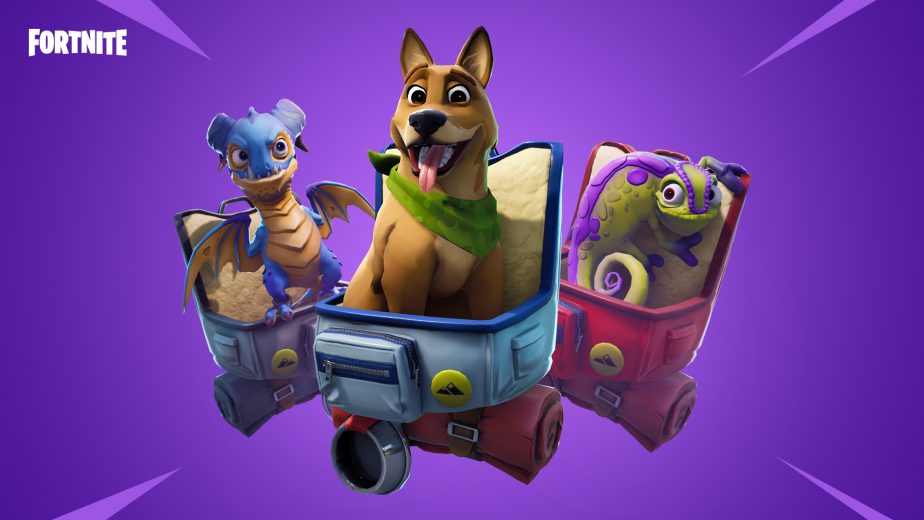 New features
Fortnite Battle Royale players can now have their pets on their backs! Also, there is now an option in the Locker to select music choice. Additional music can be unlocked from the Season 6 Battle Pass.
Players can now use Shadow Stones to gain the shadow form. In this form, players won't be able to use weapons and they will be invisible to enemies when stationary. However, players will be visible and leave a trail while moving in this form. The shadow form will grant players an increased speed, jump height, and fall damage immunity.
Additionally, the form will grant players a new ability which will allow them to propel themselves forward and pass through objects. Map has also been updated with several new locations, including Floating Island, Corrupted Areas, Corn Fields, and Haunted Castle.
Storm changes
The game developer has also changed storm effects to make its effect more intense. Fortnite Battle Royale will also become much faster due to the storm changes. Waiting time has been reduced, which will force players to move quicker around the map. On the other side, players will have have more time to reach a safe zone as shrinking time has been increased.
Safe Zone 4

Wait time reduced from 90 seconds to 80 seconds
Shrink time increased from 60 seconds to 70 seconds

Safe Zone 5

Wait time reduced from 90 seconds to 70 seconds
Shrink time increased from 40 seconds to 60 seconds

Safe Zone 6

Wait time reduced from 60 seconds to 30 seconds
Shrink time increased from 30 seconds to 60

Safe Zone 7

Wait time reduced from 45 seconds to 20 seconds
Shrink time increased from 25 seconds to 50 seconds
Radius increased from 1250 to 1650

Safe Zone 8

Wait time reduced from 30 seconds to 15 seconds
Shrink time increased from 25 seconds to 40 seconds
Radius increased from 625 to 1090

Safe Zone 9

Wait time reduced from 30 seconds to 15 seconds
Shrink time increased from 25 seconds to 40 seconds