Although the game is now several years old, The Witcher 3: Wild Hunt has enjoyed a resurgence in recent months thanks to the release of Netflix's The Witcher. Following the series' release, The Witcher 3 set a new record for "most concurrent players," and then went on to pass $50 million in Steam profits alone. Now, CD Projekt Red is offering gamers a host of discounts in an all-new Witcher Steam sale.
What's Available in the New Witcher Steam Sale
This new franchise-wide Witcher Steam sale is currently available on the platform, although presumably for a limited-time only. Headlining the sale is The Witcher 3: Wild Hunt itself, or rather, its Game of the Year Edition. This title is up for sale with a fairly huge 70% discount; more than CD Projekt Red has been willing to offer in many previous sales. Indeed, given the recent renewal in interest, it's also more than fans might have expected. As such, now is an excellent time to get your hands on the critically-acclaimed RPG.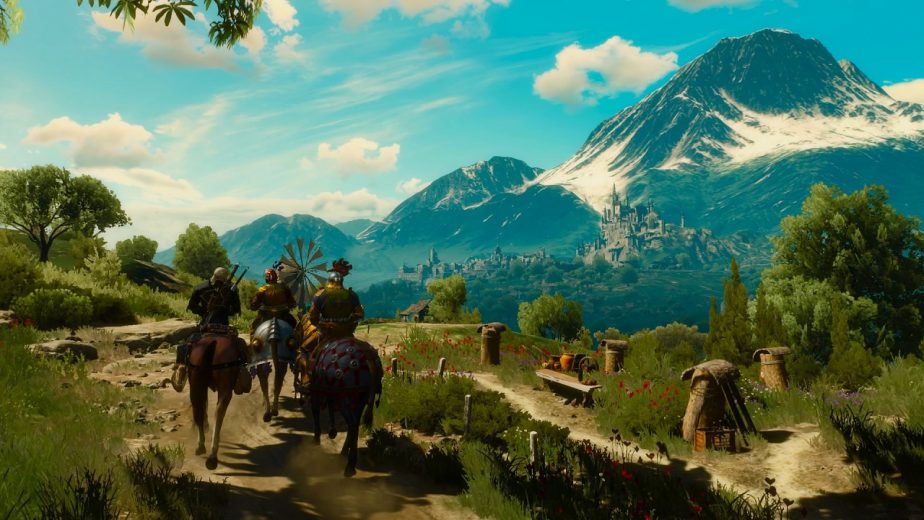 If you want to get either of the game's two expansions, either Hearts of Stone or Blood and Wine, then both are currently available for 60% off. In fact, if you don't have either yet, you can also pick up the Witcher 3 Expansion Pass for 60% off. As such, you can actually get both DLCs for the same price as Hearts of Stone (the smaller and cheaper of the pair) would cost normally. Not a deal worth discarding, if you don't already own them.
Of course, the rest of the franchise is also available at discount prices. The Witcher: Enhanced Edition Director's Cut, The Witcher 2: Assassins of Kings Enhanced Edition, and The Witcher Adventure Game, are all available for 85% off. Additionally, the most recent addition to CD Projekt Red's Witcher franchise, Thronebreaker: The Witcher Tales, is currently 50% off. This Gwent spin-off RPG generally hasn't been included in Witcher sales since its release last year. As such, now is actually one of the first opportunities games have had to pick it up at a reduced price.