In today's Grand Theft Auto: Online update, a lot of new content has been added which was previously leaked in data-mines which gave an insight into the future of the game and drip-feed content Rockstar Games are keeping in store for players (we'd rather they'd give us it all in one update but okay). This content included the fourth and final DJ, The Black Madonna, and two new vehicles – one of which comes with a drone.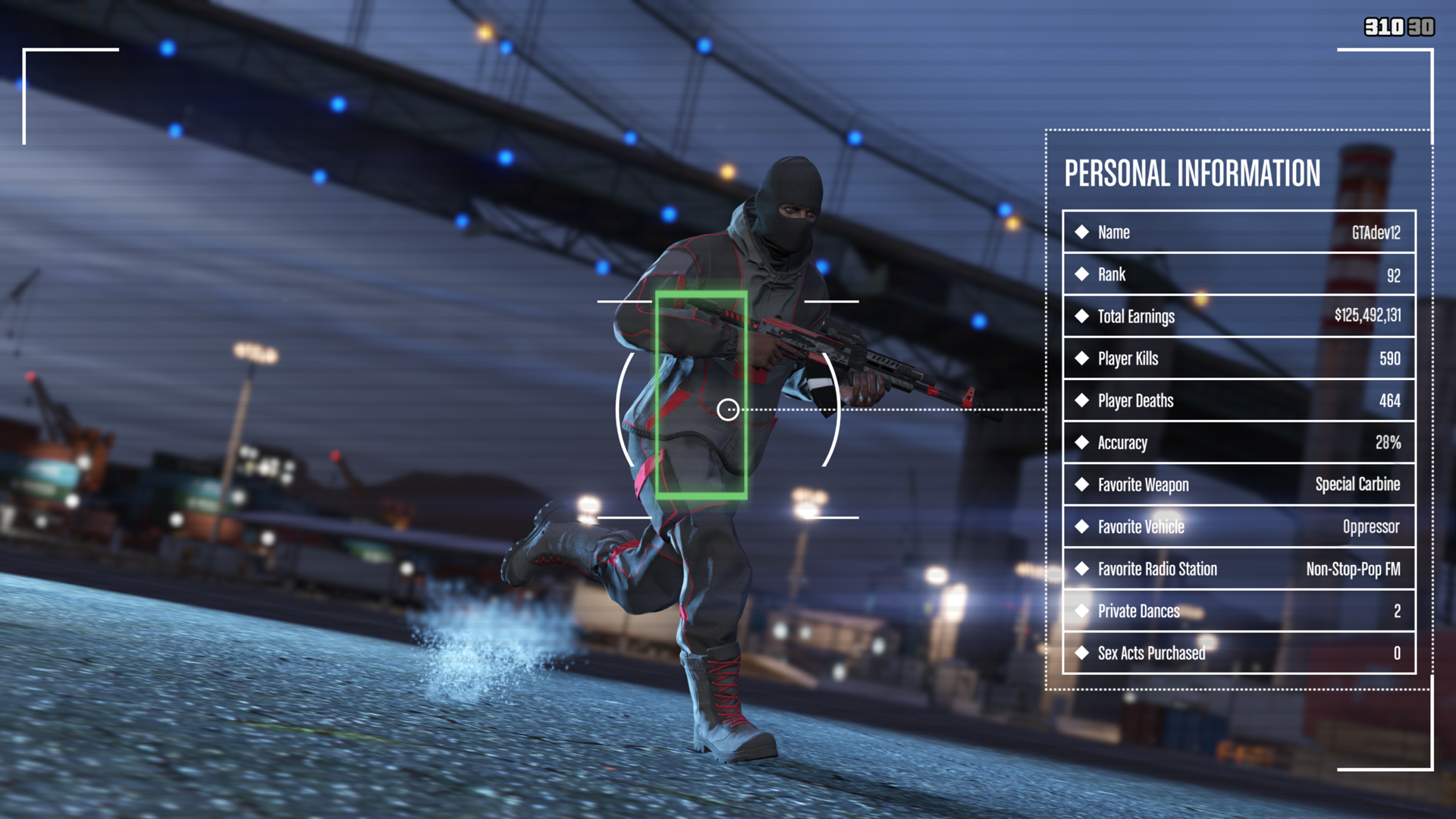 The Terrorbyte is a fully rigged command unit, custom built by Lester's trusted hacker contact Paige, and can handle the operations for your vast criminal network from anywhere in the state.
A brand new vehicle is a truck that allows you to begin Client Jobs, including one which involves the use of a drone. This truck can be used for multiple tasks, but one of the novelties is scanning players and getting a load of stats.
Yes. You can see how many times they bought a prostitute or a private dance, but don't be too creeped out by the one player you see with thousands.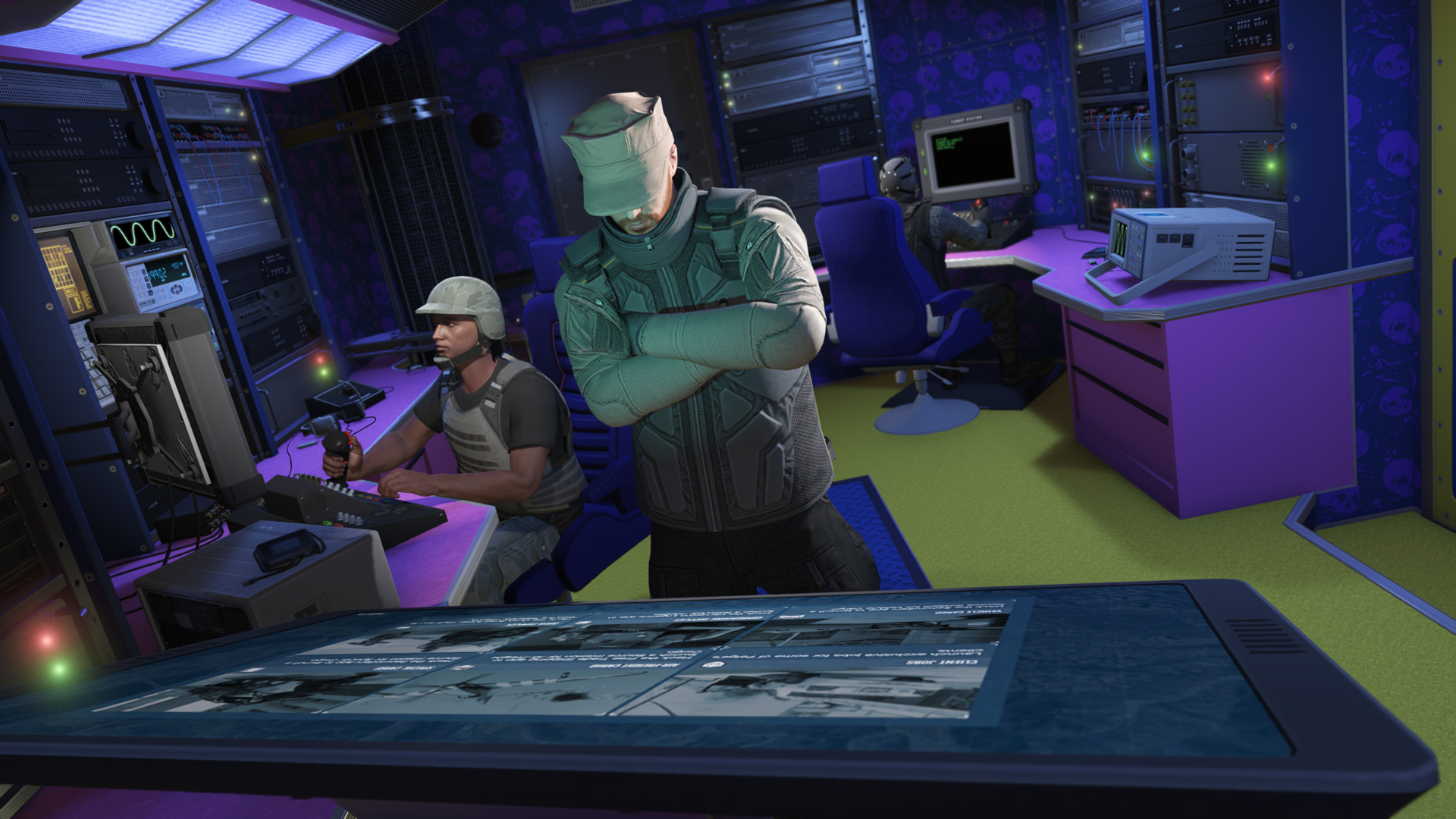 The Terrorbyte's control center, titled the Nerve Center, includes a Drone Station which lets you control a flying drone unit that can actually taze people with a built-in stun gun. You can also use the Nerve Center to launch Client Jobs, which are new free-mode based missions.
You can also eliminate multiple targets at once with the new "Multi-lock missile battery" – this might be considered by some players as possibly overpowered, as a lot of new technology are, but we'll have to see how it actually plays in free-mode.
The Client Jobs allow you to do missions such as using your drone system to break into Facebook-parody LifeInvader, and "more in six new jobs".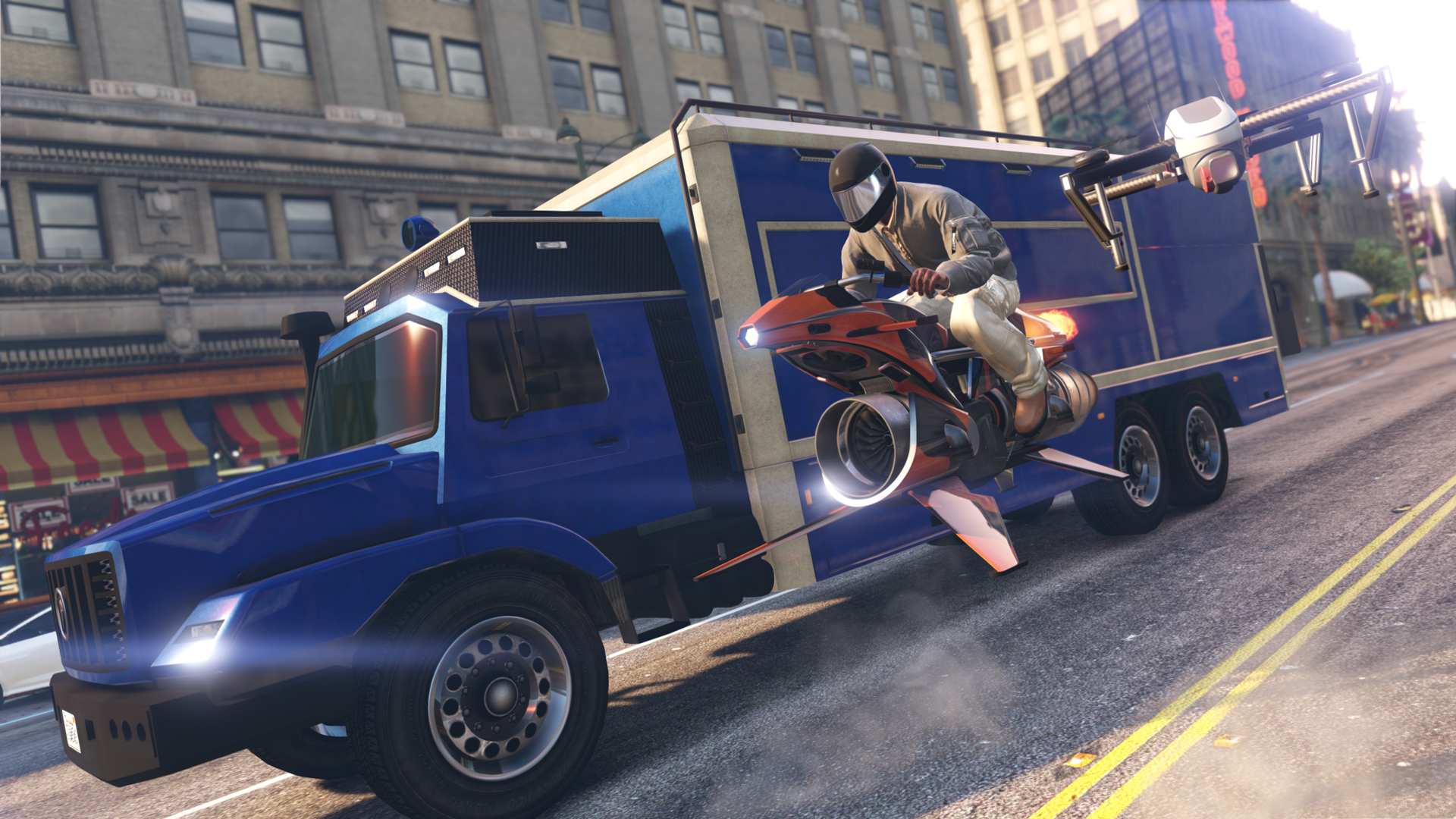 The Terrorbyte can be purchased from Warstock Cache & Carry for $1,375,000. It is stored in your nightclub garage, due to its link with the After Hours update, and can be upgraded in there too in order to accommodate those missiles and drones.
You can play with your new toys in the brand new update, available right now in GTA Online.