Grand Theft Auto Online's brand new After Hours update is now live on PlayStation 4, Xbox One and PC for Grand Theft Auto 5 players to enjoy. The update brings nightclubs into the game and allows players to buy, run and customize them across Los Santos and earn profit.
It is the biggest Grand Theft Auto Online update since The Doomsday Heist, introducing new characters such as Grand Theft Auto IV: The Ballad of Gay Tony's Tony Prince and real-life DJs Solomun, Tale of Us, Dixon and The Black Madonna.
There are lots of vehicles that have been added today, but some are being kept as dripfeed content – items that Rockstar release over time until the next update. We will be doing a list of all the vehicles that have been added, so stay tuned.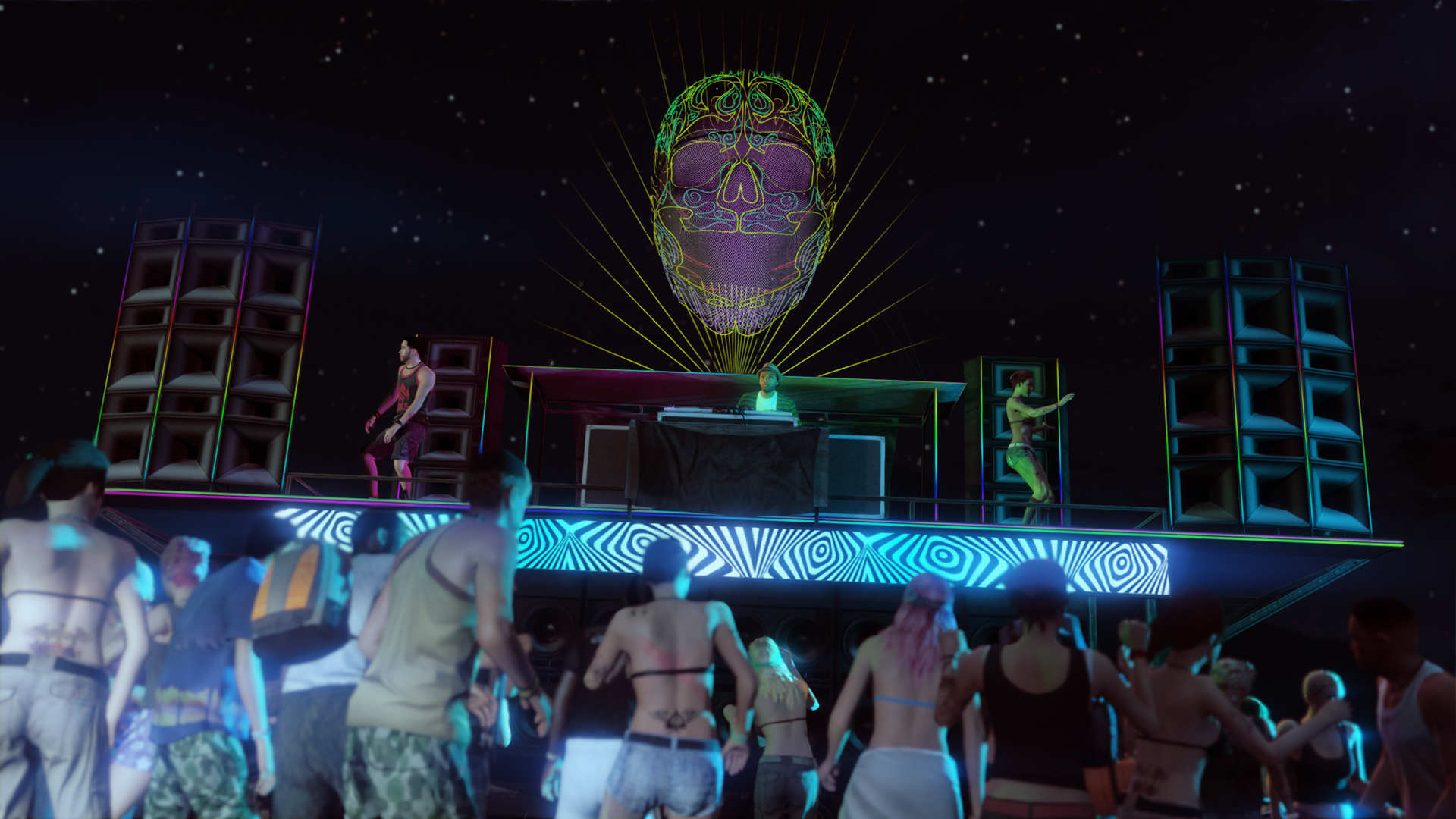 Of course, this update is free for all players – but you have to use the in-game currency to purchase the nightclubs, as you do with most things in Grand Theft Auto Online. We'll be posting the locations and prices of each nightclub, and comparing them in a future article once we've played a bit of the update ourselves.
If you want to get in on the action, boot up Grand Theft Auto Online and head to your mobile phone. Open Maze Bank foreclosures and pick a nightclub. The symbol is a yellow turntable, just so you know, and you can only find nightclubs in Los Santos.
For those on the Guest List, you can redeem a TON of rewards.
If you reserved your spot on the Guest List by logging into GTA Online between June 25th and July 2nd, the rewards continue to roll in. Guest List members get GTA$350,000 bonus cash on the house and can ditch a bloodied flak jacket for the pristine Maisonette Los Santos Tee.

Then, get your business sales humming with an exclusive 40% discount on the Maibatsu Mule Custom & MTL Pounder Custom, and add brawn with an additional 40% off Armor Upgrades on both vehicles and your club's included Vapid Speedo Custom.

Guest List members can also give a psychedelic skin to their Nightclub fleet with the exclusive Sessanta Nove Multi-Color and Pink & Green Camo Liveries, or celebrate a decadent decade in the English empire with the exclusive For Queen and Country Livery for the Ocelot Swinger.
The update is available now on current-generation consoles and PC.