A well-known Grand Theft Auto insider, who has leaked countless DLCs in the past, has come back to Twitter to confirm an upcoming update that will allow players to buy and run night clubs in GTA Online. GTA Online's previous major update, The Doomsday Heist, allowed players to buy facilities and bunkers in order to start setups and the eventual heist. Updates before that allowed players to buy and run weed businesses, and be the CEO of companies and motorcycle clubs.
The next #GTAOnline update is themed around Night Clubs. It's going to be possible to buy and run night clubs around Los Santos. It's currently scheduled to come out in June. The business consolidation thing I leaked a few weeks ago is still happening, though I'm not sure when.

— Yan2295 (@Yan2295) May 18, 2018
From his tweet, the "business consolidation" leak was a prior leak which claimed that all the previous in-game businesses would be merged into one in a new update. ""It's supposed to be fairly big, and about to be the consolidation of all the in-game businesses (crates, cars, bikers, bunkers, smugglers, etc.) into one. It might also be the last update, but we've heard that before, so take it as you want. Though the drip-feed of this one is supposed to near [October], so who knows."
This isn't a regular rumor, as it has major traction behind it: Yan2295 is a well-known insider and has sources that have had many leaks come to life in the past. With the next update being about buying and running night clubs around Los Santos it might also somewhat confirm the business consolidation leak, as it means Rockstar Games are still focusing on adding businesses to the game – it might be a reason for the delay.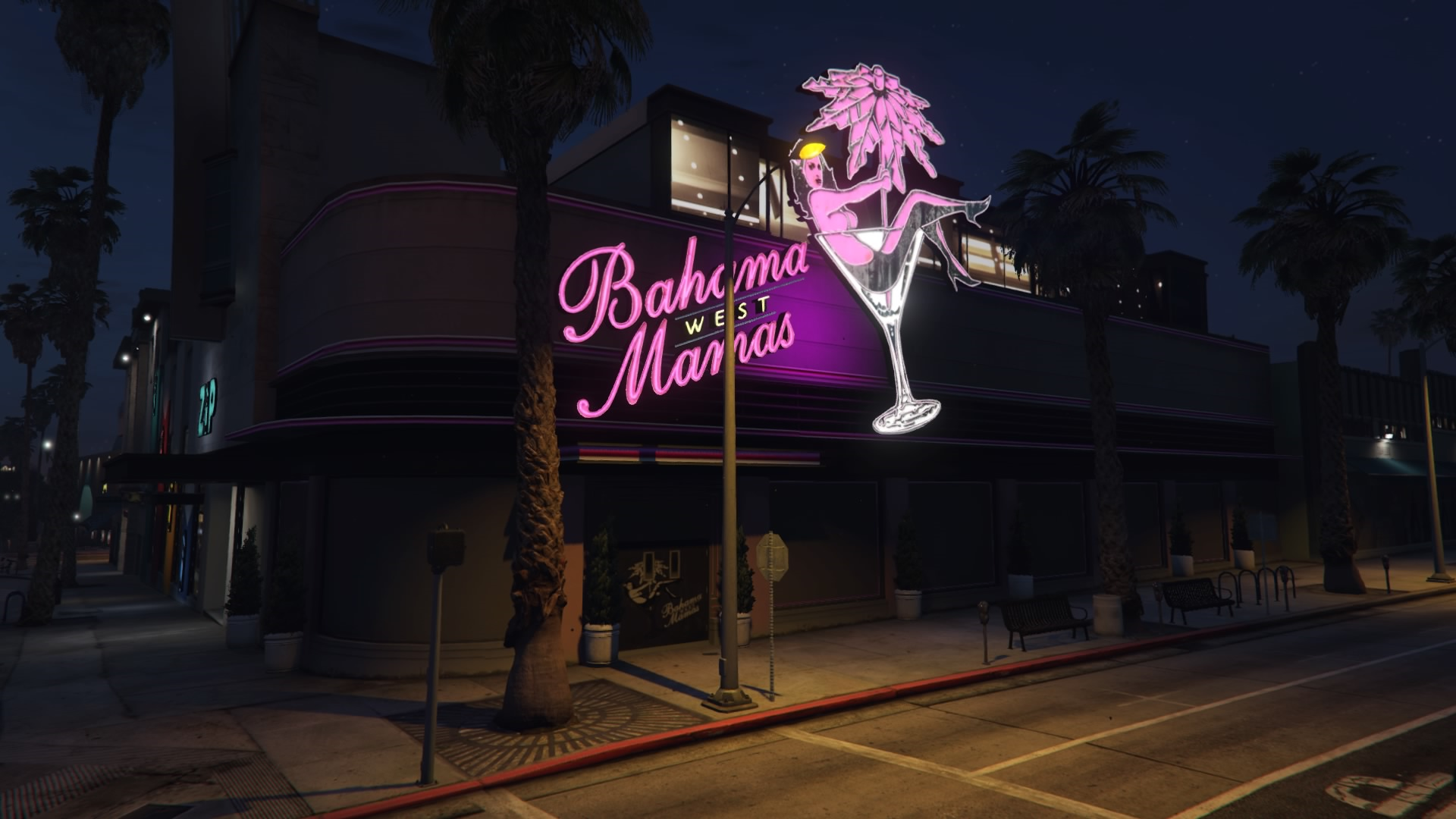 Yan claims that the Night Clubs update will release in June, which is quite possible. We will have Red Dead Redemption 2 news in June, however, so keep an eye out for our coverage on when that is revealed, as well as if Rockstar confirm the update. The update will most likely take advantage of the already existing Bahama Mamas interior in GTA Online and single-player, with some speculating it is using previous assets from cancelled single-player DLCs. We haven't seen Bahamas Mamas in use, and the last time it was available in a Grand Theft Auto game was in Grand Theft Auto 4.
It's good timing for this leak too – Take-Two Interactive and Rockstar Games CEO Strauss Zelnick claimed that GTA Online will be getting more content in the future on the Q4 Earning conference call last Wednesday, alongside mentioning that Grand Theft Auto 5 had reached 95 million copies sold since launch.