Hot on the heels of the new Gunfight 1v1 game mode which was added to Call of Duty: Modern Warfare last week, Activision has now confirmed that a 3v3 mode, entitled Gunfight Trios, will be launching in-game tomorrow, on the 14th of January. This mode, as the name suggests will pit two teams of 3 against one another with otherwise standard Gunfight rules.
Gunfight Trios is Coming to Call of Duty: Modern Warfare
Last month, a senior developer at Infinity Ward confirmed on Twitter that both 1v1 and 3v3 variants of Gunfight were in the works. However, at the time, he didn't give any indication of when they would arrive. Last week, Infinity Ward released the first of these two variants with relatively little fanfare, adding the mode in its own playlist alongside the existing Gunfight playlist. At that time, the studio didn't make any mention of the 3v3 version, so fans were left unsure whether it would be coming soon or not. Now, we have the answer; it's coming very soon.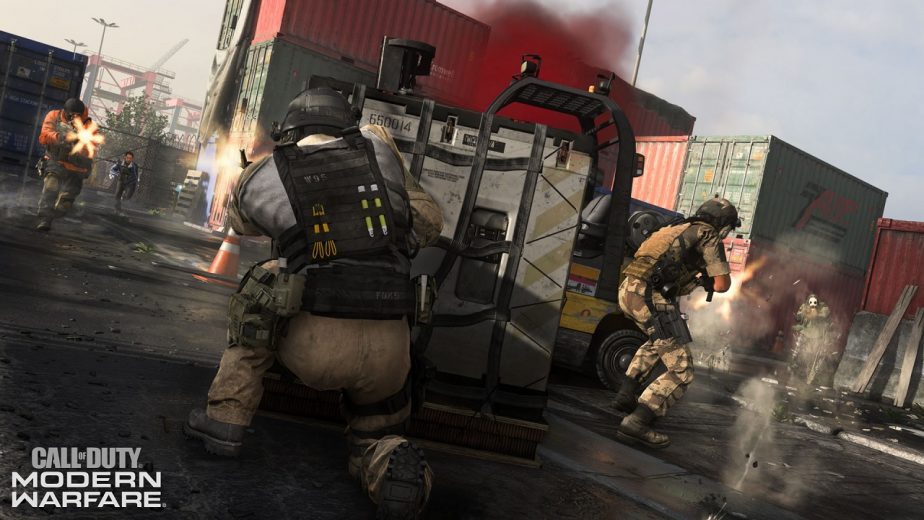 Activision confirmed the upcoming release, and the name 'Gunfight Trios,' in a news update earlier today on the official Call of Duty website. "This intense Duos game mode is adding in a little more life, one to be specific," they wrote; "Gunfight Trios will be live on January 14. Instead of one partner, you'll have two when you enter these tight battlegrounds. Use the extra player to your advantage and give it everything you've got to best your opponents."
Like the 1v1 variant, the new Trios mode will be available in its own playlist; it won't be replacing the standard Gunfight playlist. Other than the addition of a third player on each team, Trios doesn't otherwise change anything about Gunfight. All the normal rules will still apply, such as the shift from elimination to flag-capture after a certain length of time. Activision haven't said exactly when the mode will be going live tomorrow, so Gunfight fans should be sure to check throughout the day.