Tokyo Game Show 2018 is starting in a few days, revealing new games and more information about already announced ones. Sony has a huge showcase already in store for us at the Japan event and most likely Death Stranding will be one of the showcased video games.
There's a few indications that Death Stranding will be making an appearance at TGS 2018. For starters, looking at the Playstation Lineup Tour, you can see a sci-fi poster which more or less resembles the theme of Kojima Productions with Ludens. If this sounds crazy, the next piece of information is not.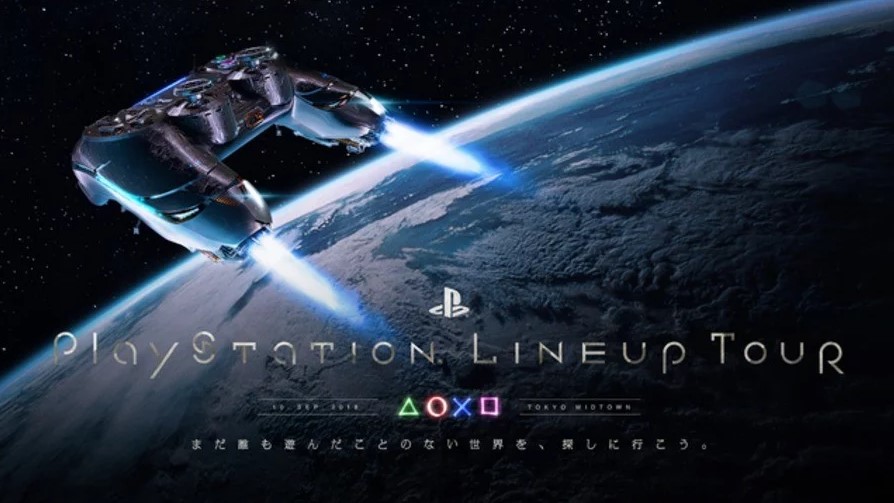 As a user on Reddit correct fully pointed out, the Japanese reading on the Playstation Lineup Tour reads "Going on a journey to explore new worlds". Hideo Kojima has recently used similar words on his social media, which could be the theme of a major lineup of sci-fi games for Tojeyo Game Show 2018.
Additionally, Kojima has posted pictures on his social media with merchandise that he hash tagged with TGS. This pretty much confirms that Death Stranding will be showcased at the event and why not, get a first bit of gameplay or its release date.
TGS2018ではコジプロ+DSの公式グッズが発売される予定です。ただいまサンプルを順番にチェック中。これはフラジャイル・キーホルダー。それとマッツさんTシャツ👍🦀🌈🐟🐋🎈🎈🎈 pic.twitter.com/FbG6t9PbAk

— 小島秀夫 (@Kojima_Hideo) August 31, 2018
There's still so much we don't know about Death Stranding and we can go for months just speculating about the upcoming title. Even with it being a highly anticipated title, Sony has stepped up its promotion campaign. We already know that its release date could not be further than he second quarter of 2019 so this is the time for more information and a release date to be revealed.
Sony will host a pre-TGS showcase soon, revealing their lineup for the big event.  Called the PlayStation LineUp Tour, the show will take place on 10th September at 18:30 JST. Make sure to check back in for more information about the announcements of PlayStation LineUp Tour.