Madden 20 features a number of in-game currencies with Training, Points, Trophies, and Coins. Of those, Coins are generally the easiest to rack up in the game and can be spent on improving your MUT squad. They can be used for buying Packs or individual Player Items at the Store, both of which can help boost your roster. In this guide, we'll look at the ways for how to get coins in Madden 20 Ultimate Team.
How to get Coins in Madden 20 Ultimate Team with Challenges, Levels
Unlike "Points," there's no real money required to get the Coins in Madden 20 Ultimate Team. Instead, you can have fun and play in different challenges in the mode. You'll notice certain challenges have different star levels and each of those brings you coins. So you can rack up Coins easily by playing a bunch of different Challenges or Missions throughout the Ultimate Team screens.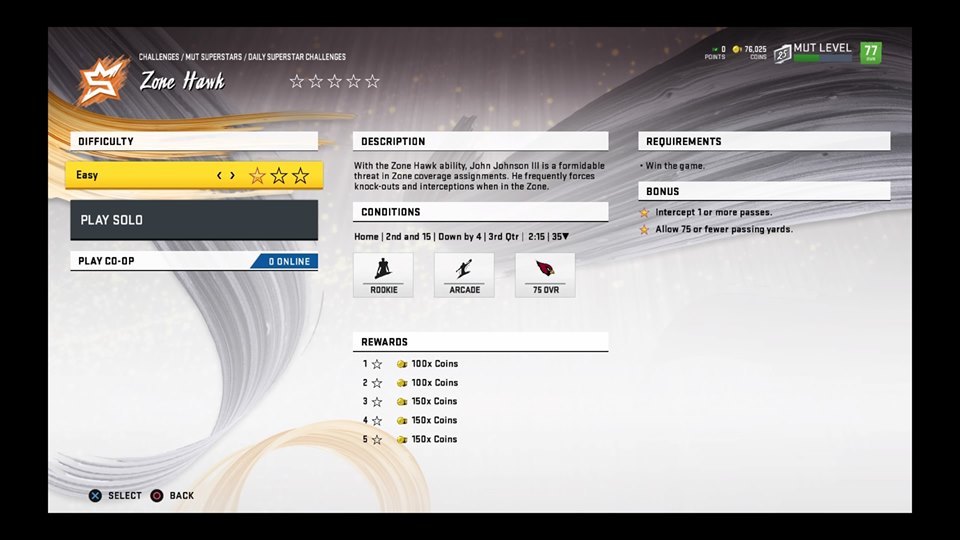 Another great thing with playing Ultimate Team challenges or Missions is that you gain experience points as you progress and move up MUT levels. On certain levels, you'll be rewarded with a Coins Quicksell for many thousand Coins. With these, you can "quicksell" the card (by selecting it as the bottom option on the card) and add a nice bit of Coins to your growing total!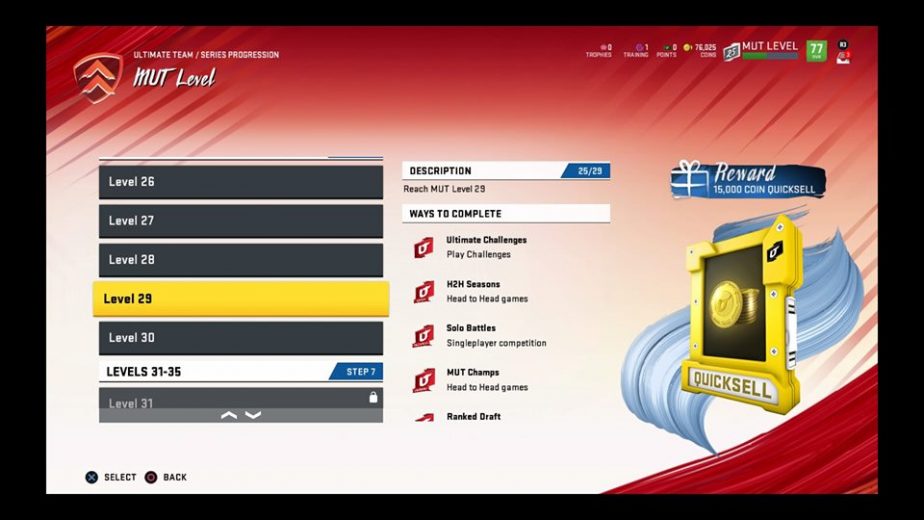 Quicksells, Auctions to add Coins for MUT 20
There are a few other ways for how to get Coins in Madden 20 Ultimate Team. One of those is by Quickselling cards or using the Auction Browser. Some of the cards you get will have the option for a Quicksell. These may be for Coins or Training, but it will always show the option at the bottom of the card when you view it. Some cards also can't be sold off.
The Auction can also be helpful for adding a lot of Coins. As you can see below, gamers list their player cards at the Auction in Madden 20 Store area. Some of the player items can bring hundreds of thousands or even millions of Coins at Auction! So if you've got a pretty good player card, but would prefer to add some Coins and improve your team in other ways consider these methods.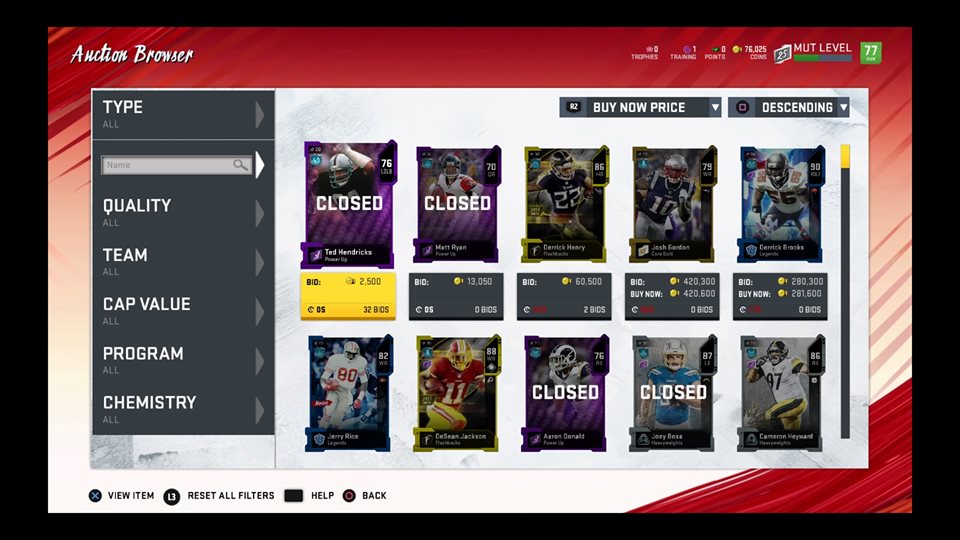 Use Trophies for Packs in MUT 20
Another tip is to consider spending your Training to get Packs at the Madden 20 Store. You can then sell any players you get in those Packs for Coins at Auction. However, Training is a valuable currency as well for upgrading your team so you may want to hold onto it. Check out our How to get Training in Madden 20 guide for details on how to earn it.
We mentioned Quicksell above on the cards. You can also consider purchasing the Quicksell packs available at the Store. These will cost "Trophies," though, which you acquire in the Solo Battles area of Madden Ultimate Team for being listed on certain levels on the leaderboard. You can earn these weekly and use them at the Store.
In the Madden 20 Store, you'll see a top menu option for "Competitive Currency." Once you go into that, you're presented with different options to spend Trophies on including several packs you can Quicksell for Coins or even a random "Wheel of Coins" Quicksell. It costs 10 Trophies right now and can end up being anywhere from 1,000 to 50,000 Coins!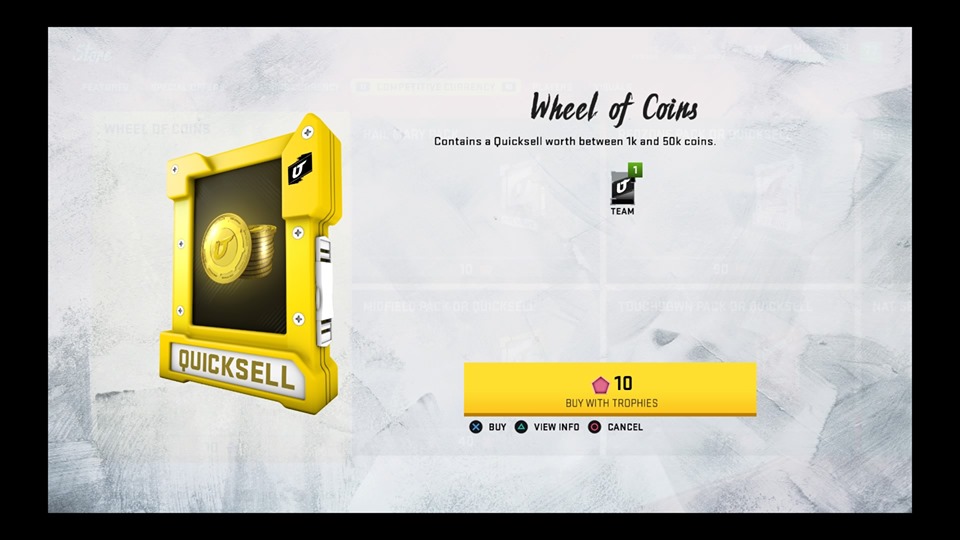 Once you begin adding Coins in Madden 20 Ultimate Team, you'll start to see your total grow leaps and bounds. As you play more games, your Madden bank account will become the envy of your friends, unless you use them all to buy that elite-level superstar card you want for your MUT roster! Spend them wisely, but as always have fun!
Get more of our tips, information, and news at VGR's Madden page.