There is a lot for players to look forward to in Kingdom Hearts 3 like the Deluxe Edition and all of its contents as well as the Starlight Keyblade that you can unlock. Of course, there is also the Kingdom Hearts 3 Mystery Box. This unique item is actually a physical box that you can purchase related to the game right now.
The Kingdom Hearts 3 Mystery Box is exclusive to GameStop so you will need to buy it there either in person or online. The Mystery Box doesn't come with the game but, instead, some unique physical goodies that you can enjoy. Each of the items is related to the game from figures to plushies. Here's everything you need to know about what's inside.
Kingdom Hearts 3 Mystery Box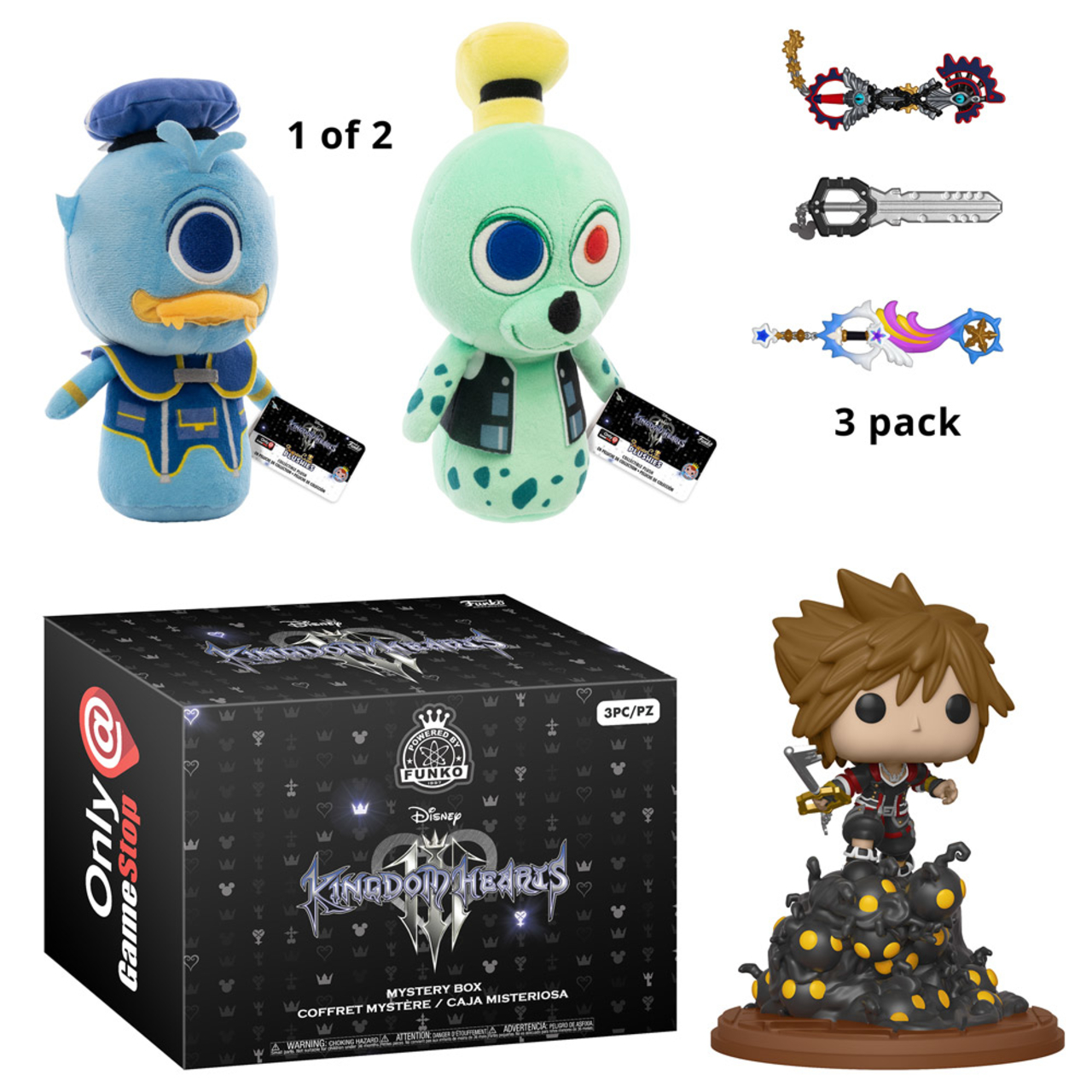 The Mystery Box costs $29.99 at GameStop and is exclusive there. You can purchase it in person or online. It comes with a total of five items for you to collect. You can see a glimpse of the items above in the screenshot. We've got all of the details on what you will get inside. Of course, you can always turn away if you'd rather it be a surprise.
Still here? Awesome. The Kingdom Hearts 3 Mystery Box comes with a Pop figure of Sora riding the Heartless wave, Keyblade pack full of three different Keyblades to collect, and one plushie guaranteed. Everything is guaranteed except which plushie you get. There are one of two possible plushies so your chances are good.
The two possible plushies are either the Monster Donald or Monster Goofy plushie. Both are the monster forms of your two party members in the game from the Monsters, Inc world. Unfortunately, there is an element of chance so it isn't guaranteed that you will get the one you want so that is worth noting.