When Call of Duty: Black Ops Cold War Season 3 began, players were able to get their hands on two new Operators, rather than the usual one; Wraith and Captain Price. Now, the season's first post-launch Operator has arrived – Knight – and is joining Wraith as a member of the Warsaw Pact.
Black Ops Cold War Season 3 Operators – Knight
Knight, whose real name is Roman Gray, is the first new Operator to arrive in Call of Duty: Black Ops Cold War Season 3 post-launch. He is also the second new arrival to the Warsaw Pact, following the release of Wraith on launch day. While she was available as the Tier 0 reward for the Season 3 Battle Pass, Knight is not a free acquisition. To use him, players must purchase the "Knight Operator" bundle in the in-game store.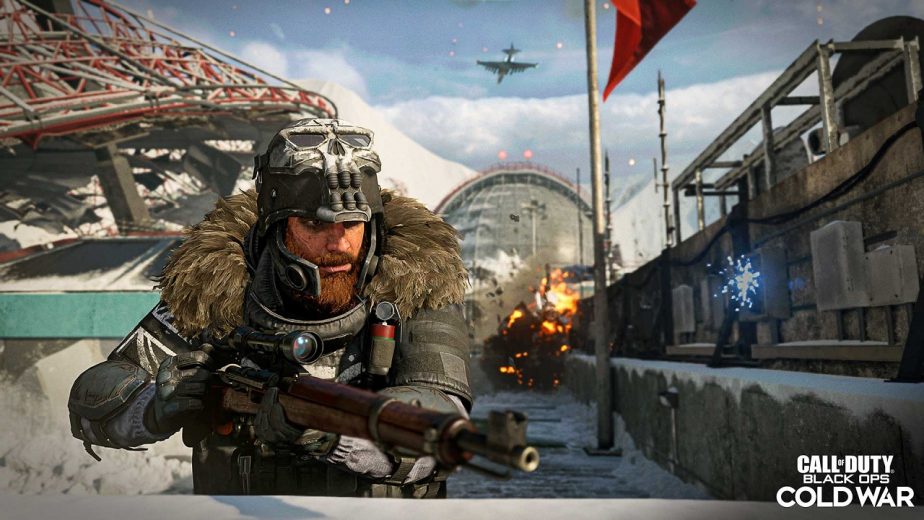 A former member of MI6 turned Perseus agent, Roman Gray has a violent and dark reputation. "Fragments of poorly redacted CIA documents," explains Treyarch; "suggest he may have been involved in several extrajudicial killings of high-ranking members of foreign intelligence agencies". He was terminated from MI6 in 1980 due to "conduct unbecoming" during operations in Afghanistan. Following his dismissal, Knight was recruited by Perseus, who have offered him the opportunity for revenge.
Knight's Operator bundle comes with Knight and a selection of accompanying cosmetics. You'll get the "Brute" Operator Skin, the "Kingmaker" Legendary Assault Rifle Blueprint, and the "Sweeping Conquest" Legendary LMG Blueprint. Plus, it also includes the "Storming Raider" Emblem, "Langskip" Weapon Charm, "Bird of Prey" Finishing Move, "Choke Point" Reticle, and an animated Calling Card.
Knight is the third of four Operators who will be launching during the course of Season 3. The fourth (and apparently final) new Operator will be Antonov, another new member of the Warsaw Pact faction. Thus far, all that has been revealed about Antonov is that he's a former criminal who specialises in bomb defusal. (Though perhaps not willingly.)