Mirage's Holo-Day Bash, Apex Legends' latest collection event, has been running throughout the holidays; ever since early December. Of course, now that January has arrived, the event's time is almost up. However, fans have one last chance to play Winter Express and unlock special event cosmetics, etc. before the event officially comes to an end tomorrow, on the 7th of January.
The Apex Legends Mirage's Holo-Day Bash Event
The Mirage's Holo-Day Bash Apex Legends event is Respawn's latest collection event, following on from Voidwalker and Iron Crown. As per usual, the almost-month-long event features a new addition to the map (The Mirage Voyage), as well as new cosmetics and a new game mode. In every previous collection event, the so-called "Town Takeover" (the new map area) has become a permanent addition. As such, it's likely that the flying ship will remain once the event ends. However, other parts of the event will definitely be going away after the 7th.
The most notable piece of content which players won't be able to experience in two days' time is, of course, Winter Express; the brand-new game mode which features in Mirage's Holo-Day Bash. Much smaller than a standard battle royale match, Winter Express pits three teams of three against one another in rounds. The modes features pre-set loadouts and sees the teams compete to capture the train which travels around the current map. Like previous event game modes, Winter Express will no longer be playable once this event ends. As such, if you haven't given it a try yet, be sure to do so today or tomorrow!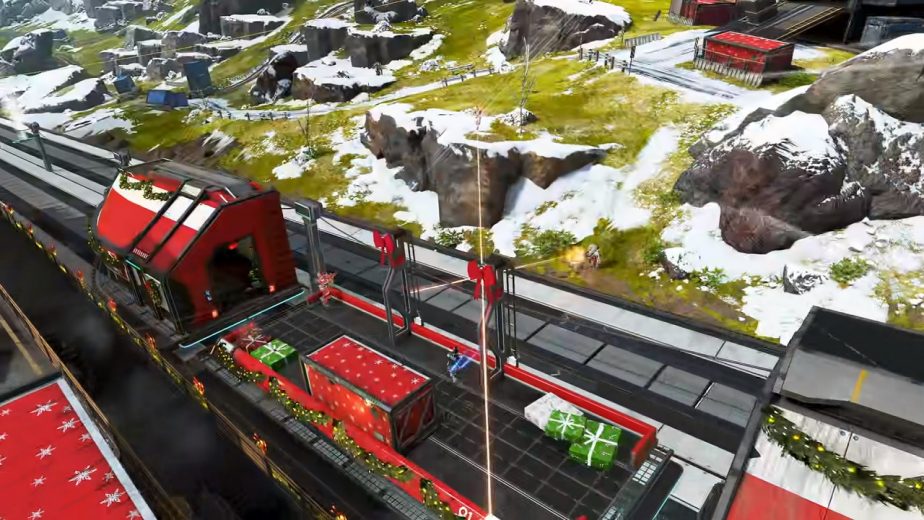 This is also your last chance to complete the various event challenges and earn Holo-Day Bash Event Packs. Note that currently, you can unlock the Pathfinder Heirloom set for free, if you can unlock all 24 of the Event Pack cosmetics. However, once the event ends, this Heirloom set will only be available as an Apex Pack bonus. At present, it's unknown when Respawn will be launching their first new collection event of 2020. So, if you're an Apex Legends fan, this is your last chance to enjoy the game's holiday event! Be sure not to miss out on the opportunity, unless you're confident that you've already gotten everything you need to out of it.