On Tuesday, Madden Ultimate Team fans received some great new content in the form of a brand new MUT promo. The first of the Madden 19 Position Heroes were officially revealed and bring some impressive cards to Ultimate Team. Amongst the first players revealed are the New York Jets' Jamal Adams, and Indianapolis Colts' T.Y. Hilton. Here are more details on these exciting new player cards and promotion.
Madden 19 Ultimate Team Position Heroes bring 99s
For this new Madden Ultimate Team event, all of the player cards are rated at 99 overall. It gives these players some of their best cards so far this MUT season too. The Jets' Jamal Adams certainly fits that bill. His 99 OVR card (shown below) includes 99 Pursuit and Hit Power as well as a 97 Speed. Basically, he's a 6-foot-1 strong safety with 90s on several major attributes and the Power Up options make the card even better.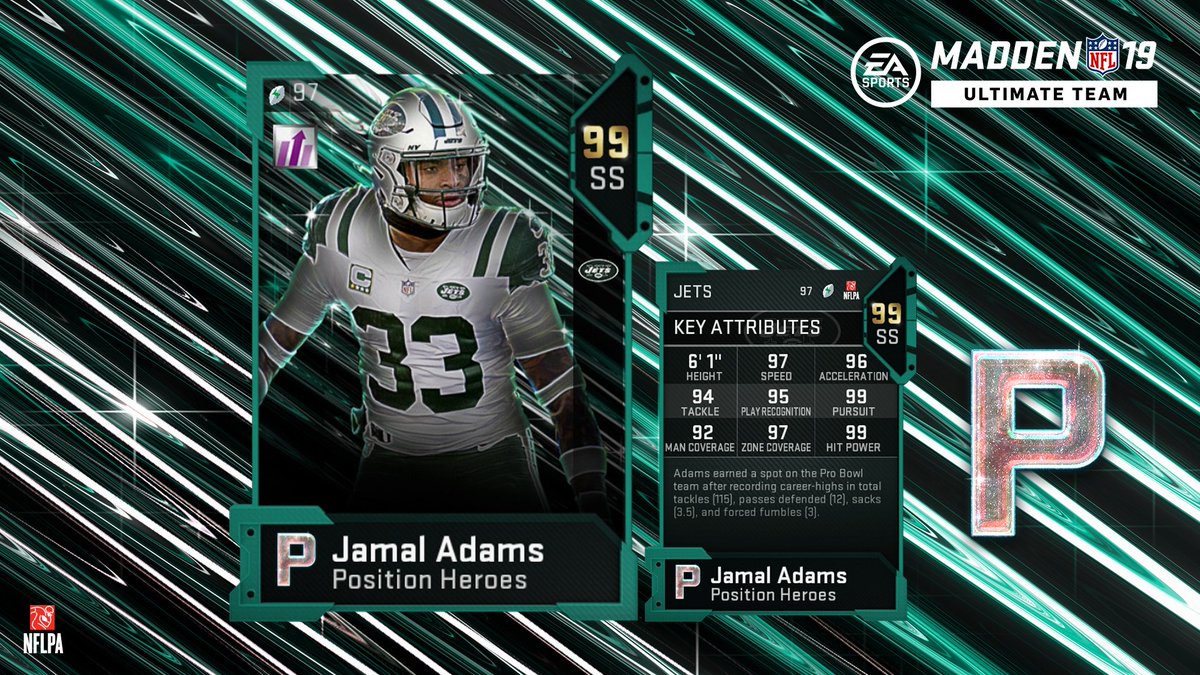 Joining Adams in the new Madden Position Heroes program is star wide receiver T.Y. Hilton. The Indianapolis Colts' receiver boasts a card that includes 99s on 99s on Short and Deep Route Runs. He's also got that 98 Speed, 97 Catching and 96 Spectacular Catch shining bright on this new card. This is definitely another one that gamers will be trying to add to their rosters.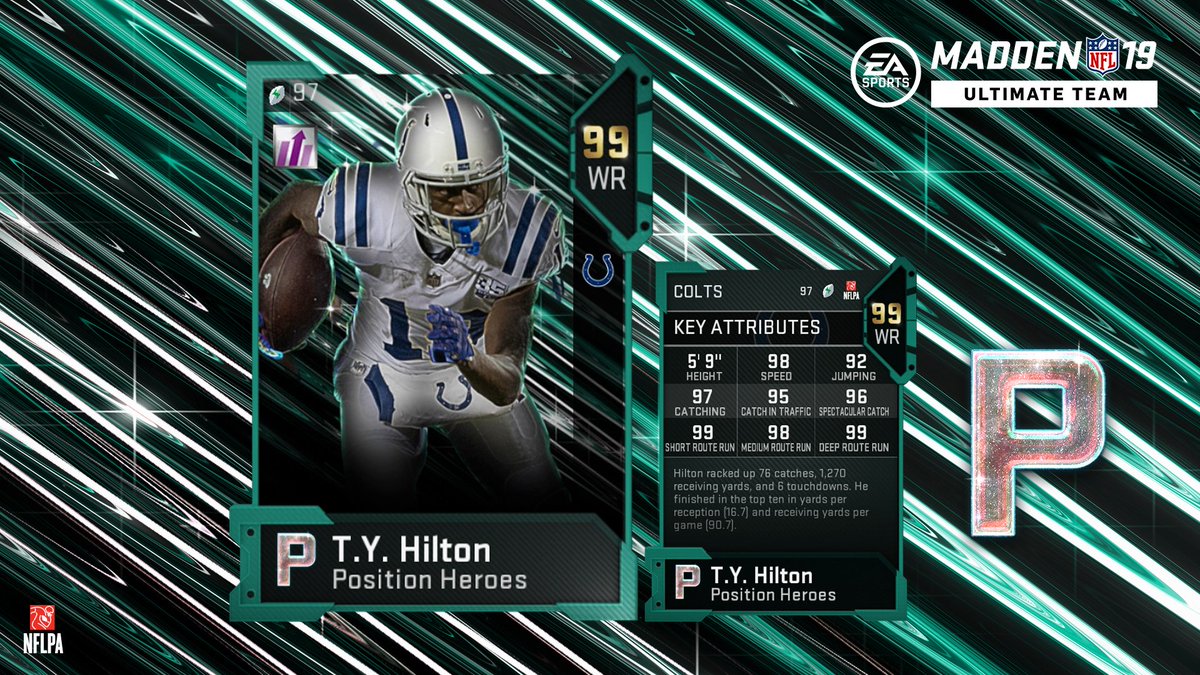 Other Position Heroes revealed, more on way
There were a total of four Madden 19 Position Heroes revealed during Tuesday's Daily Drops episode on the Twitch channel. Adams and Hilton were just two of the great cards fans got a glimpse of.
Also making their way into the event with 99 OVR cars are the Seahawks' cornerback Jalen Ramsey and the 49ers' fullback Kyle Juszczyk. Their cards are shown off in the MUT News tweet below. Both players bring some great key attributes just like Adams and Hilton.
It was also mentioned during Tuesday's Madden Daily Drops show on Twitch that more Position Heroes are on the way. Every Tuesday and Thursday four new Position Heroes arrive in Ultimate Team.
The next group of these player cards will officially be revealed on Thursday, May 16. That night will also have the next Madden 20 Community live stream on Twitch where gamers get more insight into the upcoming game.
How to get Position Heroes in Ultimate Team
To get these cards, there are a few different things going on. Ultimate Team gamers should receive a NAT card (85 OVR) for one of the players upon their next log in. That will go towards a set which is exchangeable for a higher level player card from Position Heroes.
There will be regular Solo Challenges unveiled to help obtain "Tokens" which are also used in the sets. These new Solos arrive weekly on Thursdays so keep on eye on Ultimate Team for those.
In addition, there is also the Ultimate Team's Store or Auction area. The Position Heroes will be available at the STore in MUT packs until this coming Thursday, May 16. Below, you can see that the first of these new player cards are already getting bids at the Auction area. Bids are already around 300K and higher. So if you've got the currency to spend, consider that route or go with the grind to earn these.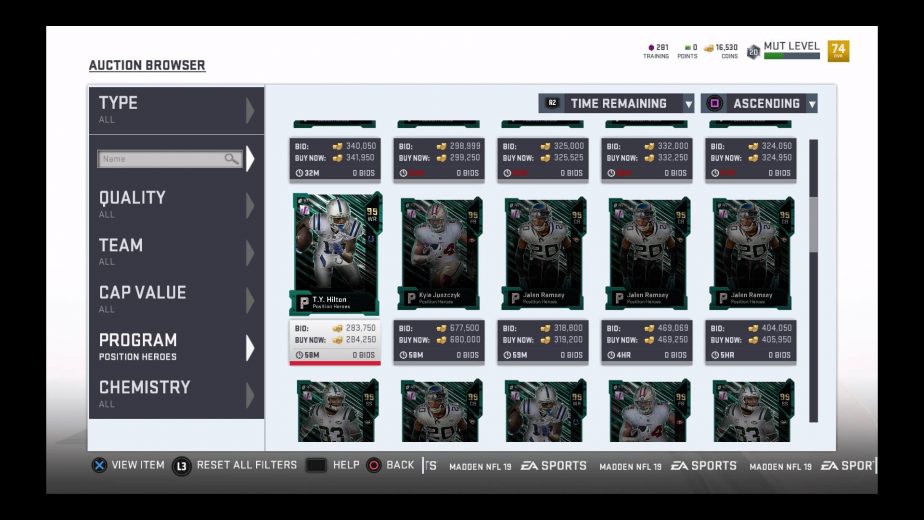 Gamers, are you still playing Madden Ultimate Team, or waiting for the new title to drop? Lets us know your Madden 19 thoughts in the comments.