After an exciting week of NFL action, EA Sports has announced their latest Madden 19 Ultimate Team for Week 4. It includes several of the standout performers the NFL games Thursday through Sunday. A total of 13 players made the cut. That includes a Chicago Bears quarterback who is exciting the team's fans, as well as a few running backs that excelled on the field.
Trubisky, Yeldon top Madden 19 Ultimate Team
In a previous edition of MUT, Patrick Mahomes earned his spot after stellar performances. To say that Mitch Trubisky had his NFL coming out party this past Sunday is an understatement. In the Bears' 48-10 thrashing of the Tampa Bay Buccaneers, Trubisky was the clear star. After weeks of lackluster performance and mistake-laden plays, Mitch showed up with six touchdown passes.
Mitchell Trubisky is on 🔥🔥🔥 #TBvsCHI #Madden19 pic.twitter.com/ds9SsjnXc5

— #WeAreMadden (@EAMaddenNFL) September 30, 2018
Trubisky finished the game going 19-for-26 with 354 passing yards, along with 53 rushing yards. That makes the Bears' new quarterback well-deserving of a spot on this week's MUT. Back in July, Chicago's young QB had a 74. As of this report, Trubisky is rated an 85, but if he keeps stringing performances together like that, expect his rating to get another boost.
Also making Week 4's Madden 19 Ultimate Team is T.J. Yeldon. The Jacksonville Jaguars' back had 100 combined yards between rushing and passing along with two touchdowns. He was a crucial part of the 31-12 victory his team had over the New York Jets. Yeldon's current Madden rating is an 81 overall.
Madden 19 Ultimate Team: Who else made it for Week 4?
Brandin Cooks has been a stud in terms of wide receivers no matter where he plays. His latest team is the Los Angeles Rams. During last Thursday's big game against the Minnesota Vikings, Cooks recorded 116 yards receiving and a touchdown in the team's 38-31 win. That put the Rams at 3-0, making them one of just two undefeated teams left in the league.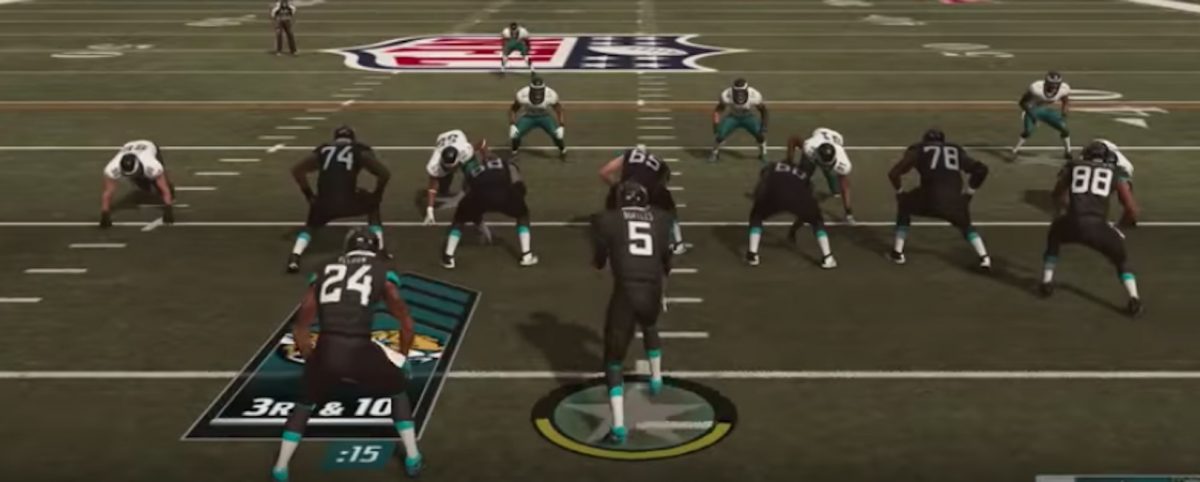 The full MUT for Week 4 is as follows:
Geno Atkins – DT, Bengals (92)
John Brown – WR, Ravens (80)
Kevin Byard – FS, Titans (90)
Nick Chubb – HB, Browns (78)
Gareon Conley – CB, Raiders (80)
Jared Cook – TE, Raiders (84)
Brandin Cooks – WR, Rams (90)
Kyler Fackrell – ROLB, Packers (84)
Aaron Lynch – LOLB, Bears (78)
Jarran Reed – DT, Seahawks (81)
Mitch Trubisky – QB, Bears (85)
Trevor Williams – CB, Chargers (85)
T.J. Yeldon – HB, Jaguars (81)
As seen above, the majority of this week's Madden 19 Ultimate Team members were on the winning side. The exception arrives with the Cleveland Browns' Nick Chubb. Chubb was still a major factor, despite his team losing 45-42 in overtime.
The former Georgia Bulldogs star had just three carries in the game. However, he exploded for 105 yards and also scored two touchdowns. With Baker Mayfield and Chubb among the young rising stars on this team, Cleveland may have a reason to celebrate in the future.
Fans can get more information about the Madden 19 Ultimate Team at EA Sports' website.