The first post-launch Fallout 76 patch is now live on all platforms, and players can expect another lengthy download. The game has already received two massive updates, one during the BETA, and one on launch day. Nonetheless, this latest one is the largest update yet, at almost 50 GB. The last two were around 30 GB and 20 GB, respectively.
The Latest Fallout 76 Patch is Almost 50GB
Fallout 76 is just under 50 GB in total, and that figure is only changing very slightly as a result of this patch. As a result, fans should expect that it will be addressing bugs and making adjustments to the base game more than adding anything new. Prior to the update, Fallout 76 was 53 GB. Once the update has brought it up to version 1.02, the game is closer to 53.2 GB.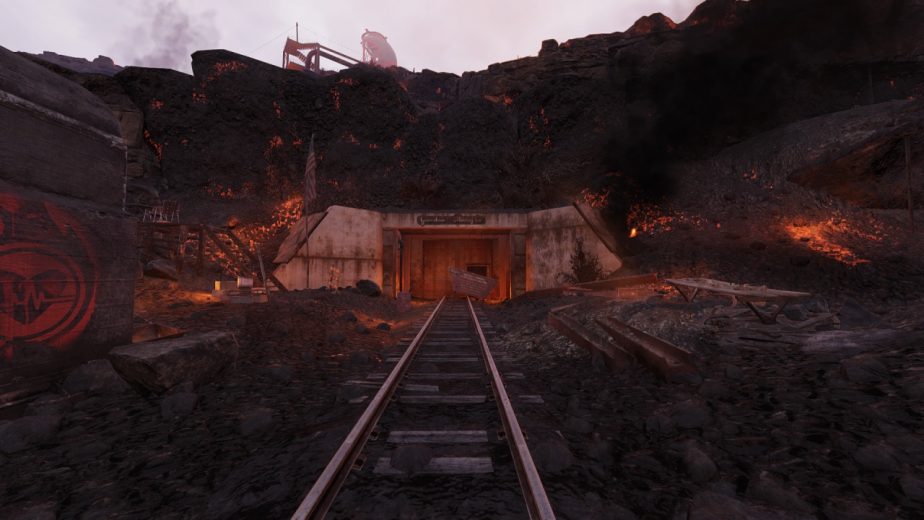 Indeed, Bethesda gave fans some indication of what to expect in a recent post. In that statement, the studio explains that features like increasing the game's Stash limit will not be in this update. Instead, that feature and others, including Quality of Life adjustments for the PC version, will come in the next few weeks.
Console users can expect a lengthy download today. PC users, on the other hand, may have to wait not nearly so long; this latest patch is reportedly closer to 15 GB on PC, compared to the 47.2 GB on consoles. The exact reason for this is unknown. What is in the version 1.02 update is primarily fixes to bugs, such as the Bureau of Tourism bug. There are also some PvP adjustments. Respawning after dying in PvP will now clear any active hostile statuses, for instance, and fixes for the Cap rewards when seeking revenge are included. Additionally, players who have enabled Pacifist Mode who then enter PvP when they contest ownership of a Workshop will now deal full damage so long as they are still hostile.