Fallout 76 has already received one huge patch during the course of the game's BETA event. Now, in addition to installing that patch again, Bethesda has announced a second Fallout 76 day one patch; presumably addressing more issues which arose during the BETA. However, the two patches together will be larger than the base game, and bring the total file size up to almost 100 GB when it launches on the 14th of November.
How Big is the Fallout 76 Day One Patch?
The file sizes were reported by PSU via console screenshots. The actual file size of Fallout 76 without either of the patches is 45.04 GB. In fact, the game is now available to pre-load on Xbox One, and will soon be available for pre-load on other platforms too. However, what cannot currently be pre-loaded is the Fallout 76 day one patch. Combined with the 30 GB patch which launched during the BETA and which will need to installed anew in the main game, the total day one patch is around 54.64 GB. Together with the base game, that makes Fallout 76 close to a massive 99.68 GB. (The exact size is likely to differ slightly on different platforms.)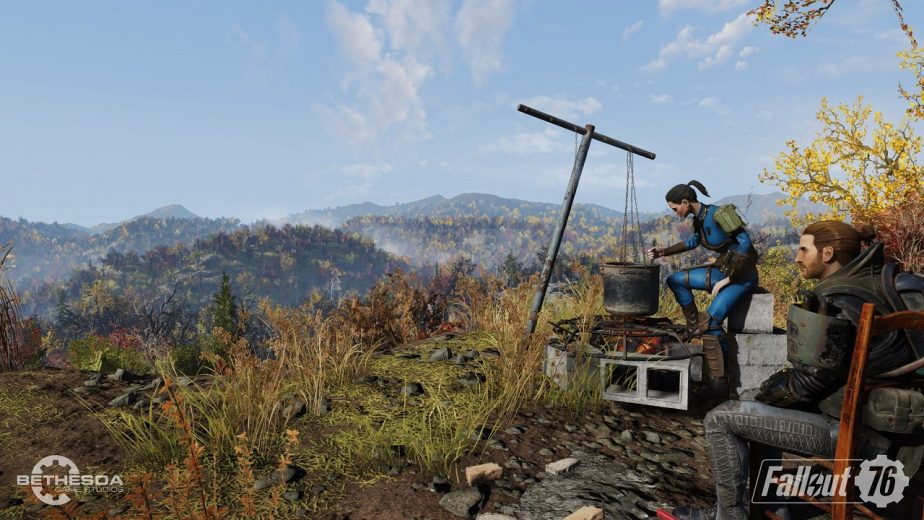 Bethesda has promised a large number of bug fixes, performance improvements, and feature changes. Presumably, the day one patches address these issues to some extent. However, it's unclear why the patches are so enormous. It's possible that, in order to rush them out in time for launch, Bethesda skipped steps to compress or otherwise make the patches more compact. If so, hopefully this can be addressed at some point in the future.
Among the new features which Bethesda has suggested could be added are a text chat function for PC, as well as increased stash storage capacity. The studio has promised to address hacking exploits as a priority, and to that end the studio could deliver a less intrusive solution to the speed hacking exploit than forcibly locking framerate on PC.