With less than two weeks until the calendar flips to August, college football fans are ready for action! The MLB season is headed towards the home stretch and with fall not far behind, gamers are eagerly awaiting the release of Doug Flutie's Maximum Football. Now that the first player model reveal of uniforms has hit the internet, fans already seem happy with the improvements.
Player Model reveal
Canuck Play recently Tweeted out the first look at the 2019 Maximum Football player model and the response was very positive.
"Presenting the 2019 #MaximumFootball Player Models, Thanks to all our Patreon's for their support."
Many responses to the Tweet were not only positive but downright excited. It seems that Doug Flutie is sitting on a winning game if it lives up to the hype.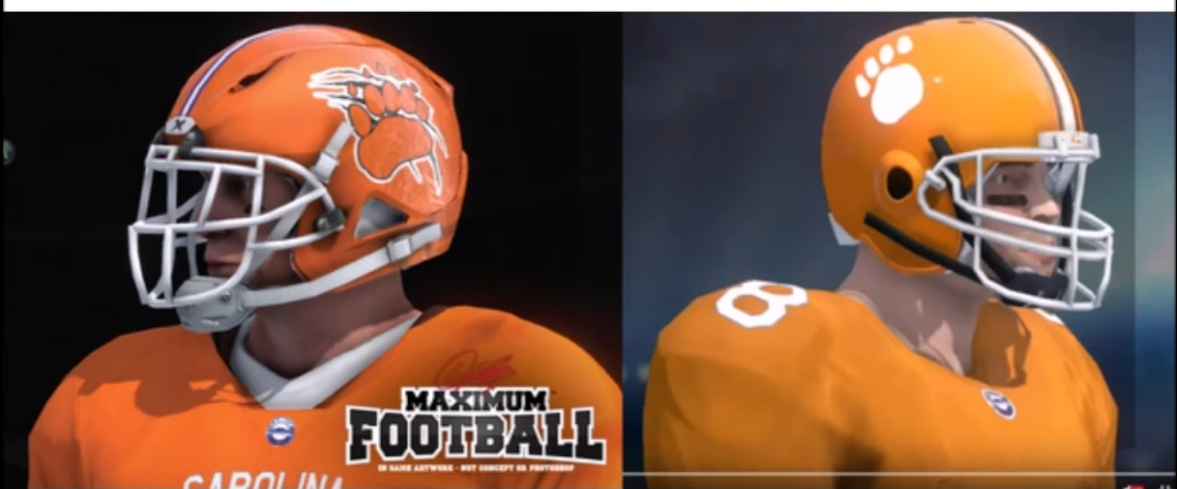 Sure, the graphics aren't quite rivaling Madden, however, the market for a great college game is wide open. If Maximum Football's improvements are as good as advertised, this game looks like it could be a top seller this fall.
What we know
All of the deals are in place and the improvements are noteworthy. So what do we know exactly about Doug Flutie's latest release of Maximum Football 2019?
It is easy to just say "the game will be better in 2019." Doug Flutie and the powers behind the scenes are making sure that statement is the truth. Below is a list of changes that have already taken place or will occur before the game hits shelves.
Updated/New 3rd motion capture day
Updated helmet editor to work with @XenithFootball helmets
New audio engineer to refresh in-game sound fx.
New Min/Max rating system using Patreon feedback
Phenom Elite has signed on as the official provider of gloves
Wilson will be the official football
All of that and plenty more is in store for Maximum Football this fall! Maximum Football 2019 will be available on PS4 and Xbox and is scheduled to be released in Septemeber.