When it comes to the best all-around player in baseball, Mike Trout is near the top of the list. Some would say he is the list! Trout can hit, run, field and throw with the best of them. This week, Trout will battle a pitcher who has shown flashes of greatness in Toronto's Marcus Stroman.
Trout vs Stroman
Trout, a two-time MVP is off to a great start in 2019, all things considered. Battling a few early season injuries have limited his playing time, however, he has already hit six home runs and collected 16 RBI in just 85 at-bats. Now healthy, just as sure as the weather will start to heat up, so will Trout's bat.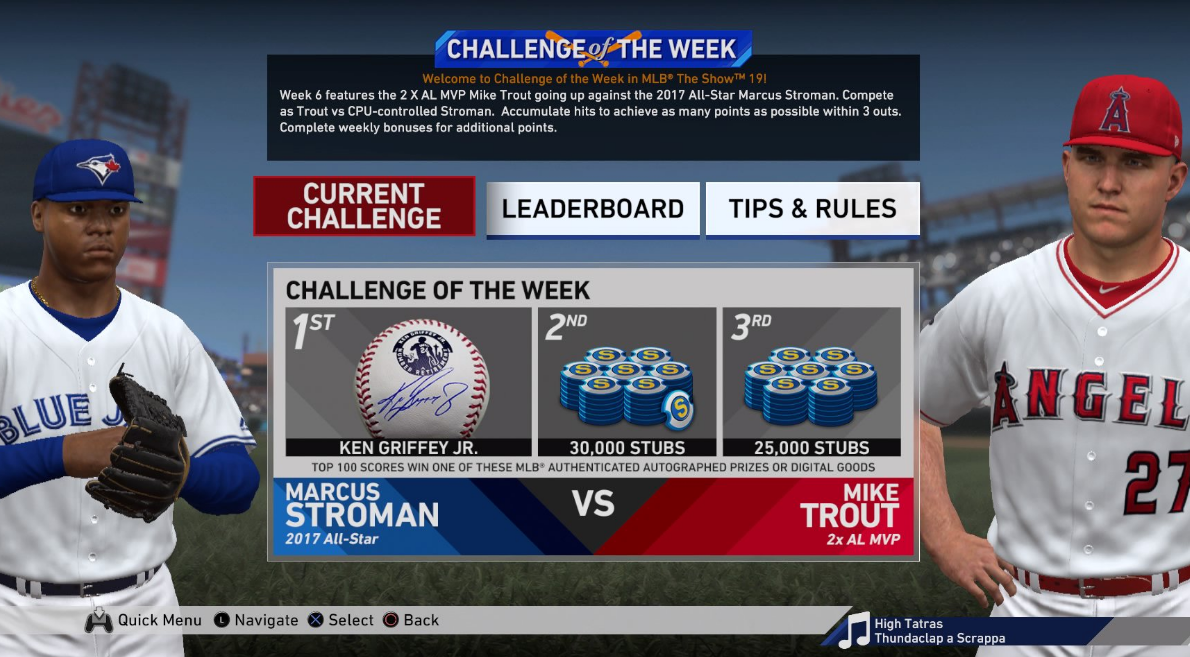 The good news for gamers is that this is the week that you can collect some great rewards by playing as Trout on MLB The Show 19. To do that you will have to rough up Toronto's Marcus Stroman, which always isn't an easy thing to do.
He may be 1-3 on the season, but the numbers don't tell the whole truth. Stroman has pitched well enough to easily be 3-1 or even better so far in 2019.
Giving up just six earned runs in nearly 30 innings while striking out 36, Stroman's ERA is a gaudy 1.43 – which leads the American League. This matchup should be a great one!
How to play
If you haven't played the MLB The Show 19 Weekly Challenge, the question is why? With nothing to lose and everything to gain, it is well worth giving the challenge a shot.
As the player, gamers will be Mike Trout. The key to winning the weekly challenge is to try and accumulate as many hits as you can off of Marcus Stroman before totaling three outs.
The top 100 rated players will win MLB authentic prizes. The top three finishers will win valuable prizes, including some serious stubs to use towards MLB The Show.
This week's first place prize is a Ken Griffey Jr. autographed baseball. Second prize is 30,000 stubs, while the third place winner will earn 25,000 stubs.
Good luck fellow gamers!