Thursday night provided another Twitch live stream for MLB The Show fans, and it did not disappoint. The creators explained various aspects of the new "Moments" mode, along with more upcoming legends and diamond cards. It was a busy night!
MLB The Show Pioneer Legends
The legends reveal was truly legendary on Thursday! The first two we will talk about are true pioneers of the game – Cy Young and Rogers Hornsby.
Young is arguably one of the best pitchers to ever toe the rubber in baseball history. Young won 30 or more games five times in his career. He also holds the record for all-time wins with 511. He was so recognized by his peers for his greatness that the best pitchers each year win the Cy Young Award.
Next up is Rogers Hornsby. Hornsby was considered one of the best hitters of all time. His 1922 season in which he hit 42 home runs, drove in 142 RBI and hit .401 is one of the best in baseball history. These two greats from yesteryear are well deserving of the MLB The Show legend label.
Cubbies reunite
Two of the newest MLB The Show legend arrivals both played their best baseball with the Chicago Cubs. Pitchers Kerry Wood and Mark Prior were teammates from 2002-2006 in Chicago and now they have been reunited on the legends squad.
Both had their careers cut short due to arm problems, but when they were on their game they were awesome! Wood and Prior are great choices.
Last but not least, four more special edition Diamond Cards were revealed.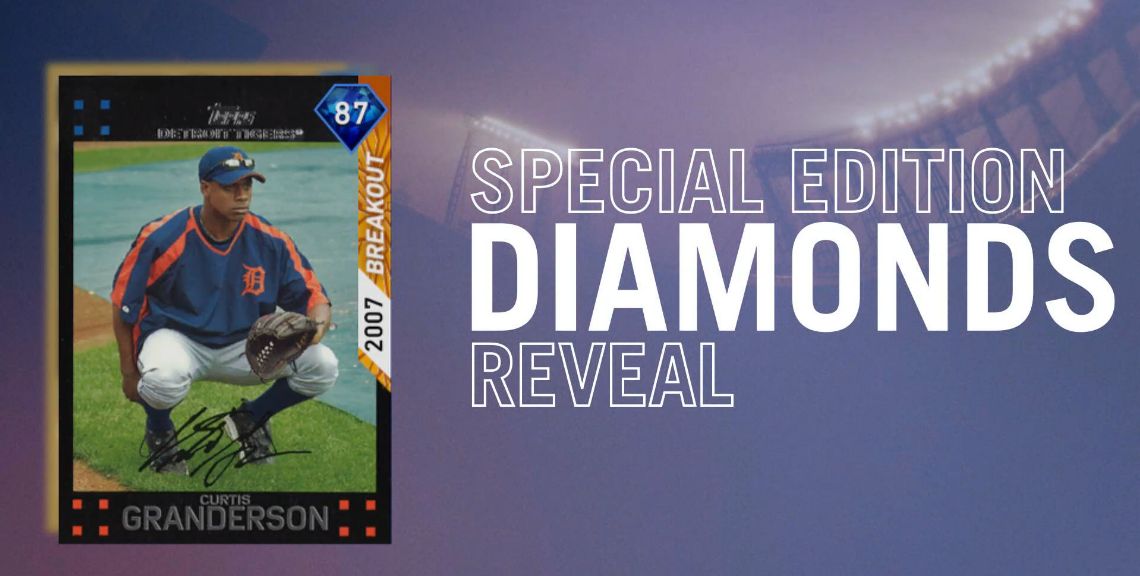 The four new cards belong to Kerry Wood (1998), Curtis Granderson (2007), Ted Williams (1939), and Tony Gwynn (1994). Wood had a heck of a day on MLB The Show. A newly announced legend and a card reveal! The excitement for the latest release of MLB The Show is building now that we have hit March 1st. 25 days and counting!
Be sure to check out our MLB The Show home page to keep up with all of the latest news, rumors, and information.