In case you missed it, GameStop tweeted out their weekly video on Monday afternoon. Today's feature was all about the upcoming updates for MLB The Show 19 Road To The Show updates! So far the advancements look great.
Road To The Show
The first detail that grabs you in the video is how it is all about becoming more personable. Road To The Show 19 is going to challenge gamers more than ever to define themselves as who they are as a player. A big way to develop your player will be categorized as an "Archetype."
The Road to the Show in @MLBTheShow starts with this edition of #MLBMonday. https://t.co/1u7PS4HYQI pic.twitter.com/dPSLiyPX9L

— GameStop (@GameStop) February 18, 2019
The archetypes have different names that include Pure Power, Small Ball, Mr. Utility, Rock Steady and The Anomaly. These categories will influence how fast a player improves his game on the field and through training workouts.
Another item worth noting is that all attributes in 2019 will be capped at 99. That means if you are just looking to be a power hitter, you can also set your speed and other features at 99 as well. So you really can build the ultimate beast-mode player!
The Show 19 will have more dialog than ever
Another upgraded feature to The Show 19 is having more dialogue choices than ever before! This is going to make MLB The Show 19 seem much more realistic. You will be able to speak with teammates and even text message your rivals.
These interactions will help define and create your own unique personality.
The Show has created four possible personalities. From The Captain, Heart and Soul, Lightning Rod and the Maverick, you will eventually form a trait that falls into one of these categories.
The key to this is simple. The more you develop a personality, the more perks will become available to obtain during your career. The stronger your relationships, the stronger the perks!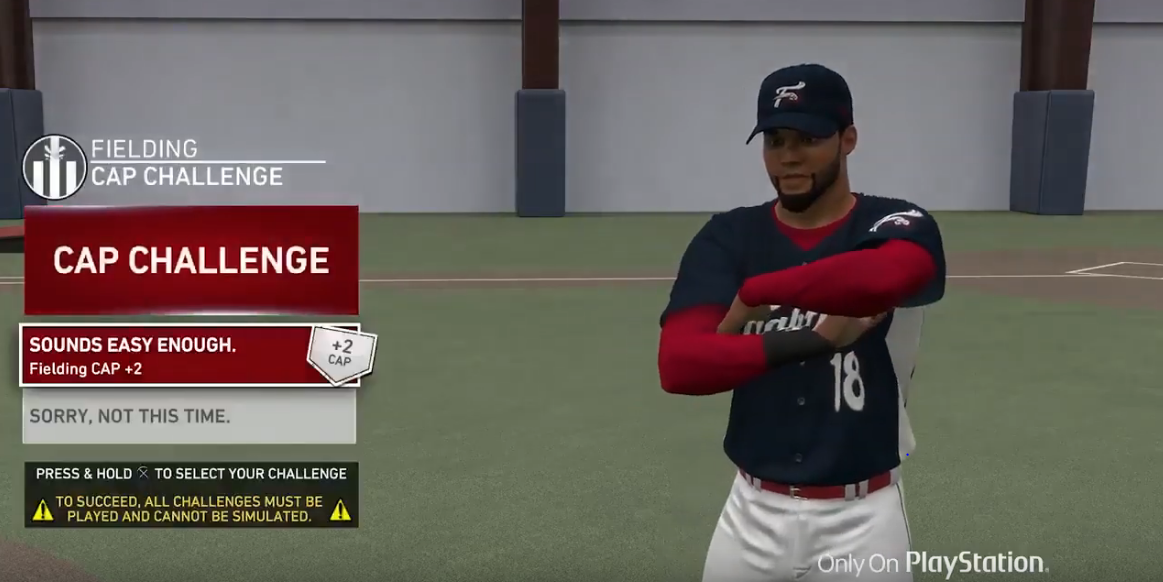 Finally, another new addition to MLB's Road To The Show is "challenges." Challenges come in two ways. Dynamic challenges and Cap challenges.
Dynamic challenges will occur during an at-bat and can help you build points towards your player's attributes. On the other hand, cap-challenges provide gains toward your players' cap.
The best thing about the cap-challenge is you decide what your own challenge is. The tougher the challenge, the bigger the reward!
With all of the constant updates coming out for MLB The Show 19, be sure to stay up to date by heading to our home page.