The latest MLB The Show 19 weekly challenge seeds two players that are currently in different stages of their career. It's an all Alex matchup as White Sox pitcher Alex Colome takes on Kansas City slugger Alex Gordon. Gordon is in his 13th season, while Colome is just in year number seven.
Alex Gordon challenge
The Kansas City Royals are not having a great 2019 season. Outfielder Alex Gordon is doing his best to keep the team pushing forward. Gordon, who is hitting .276 with 10 home runs and 58 RBI is once again on pace to be one of the top Royals sluggers. Gordon would be the first to tell you that personal stats don't matter. Winning World Series titles do.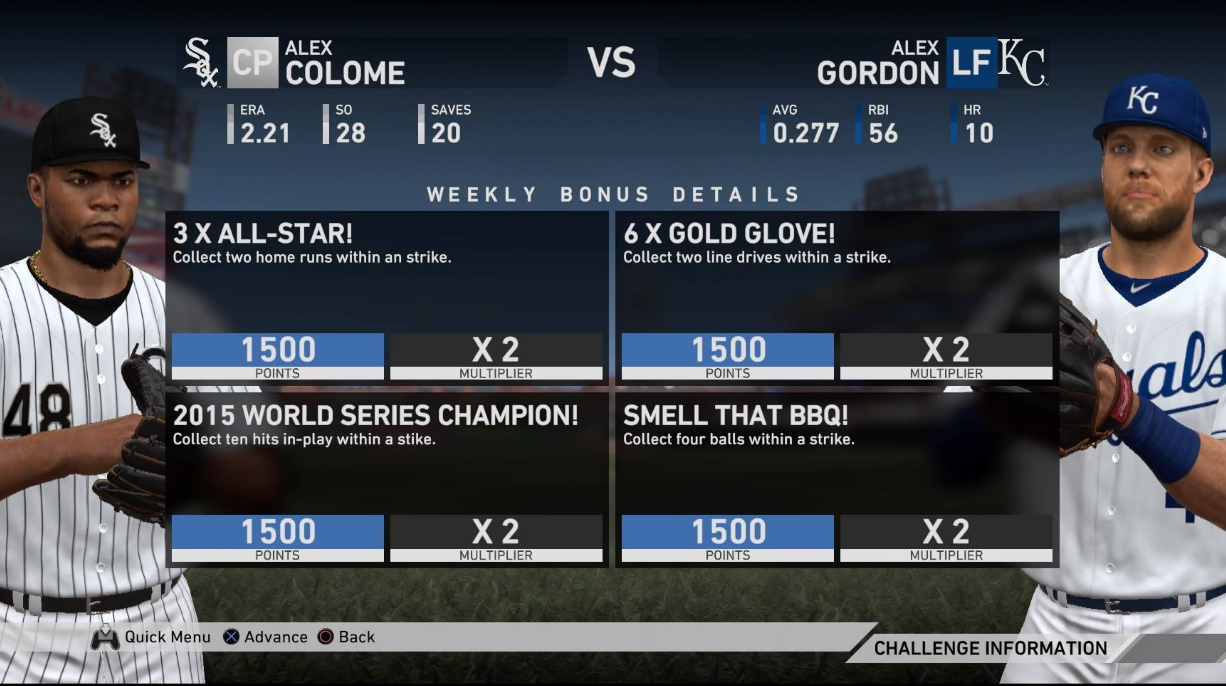 This week, Gordon will be facing one of the White Sox best hurlers in Alex Colome. Gamers who are hoping to score some great prizes this week are banking that Gordon will be hitting as well on MLB The Show as he has of late on the field. However, it won't be easy against one of the best closers in the game.
Alex Colome challenge
Unlike Alex Gordon, who has played all 13 seasons for the Royals, Alex Colome has been on three teams in his first seven seasons.
Colome is a three-time All-Star and is currently having a great season for the Chicago White Sox. Colome has been lights out for the ChiSox out of the pen. Boasting a 3-1 record, an ERA of 2.21 and saving 20 games, Alex Colome has been one of the best relief pitchers in the league.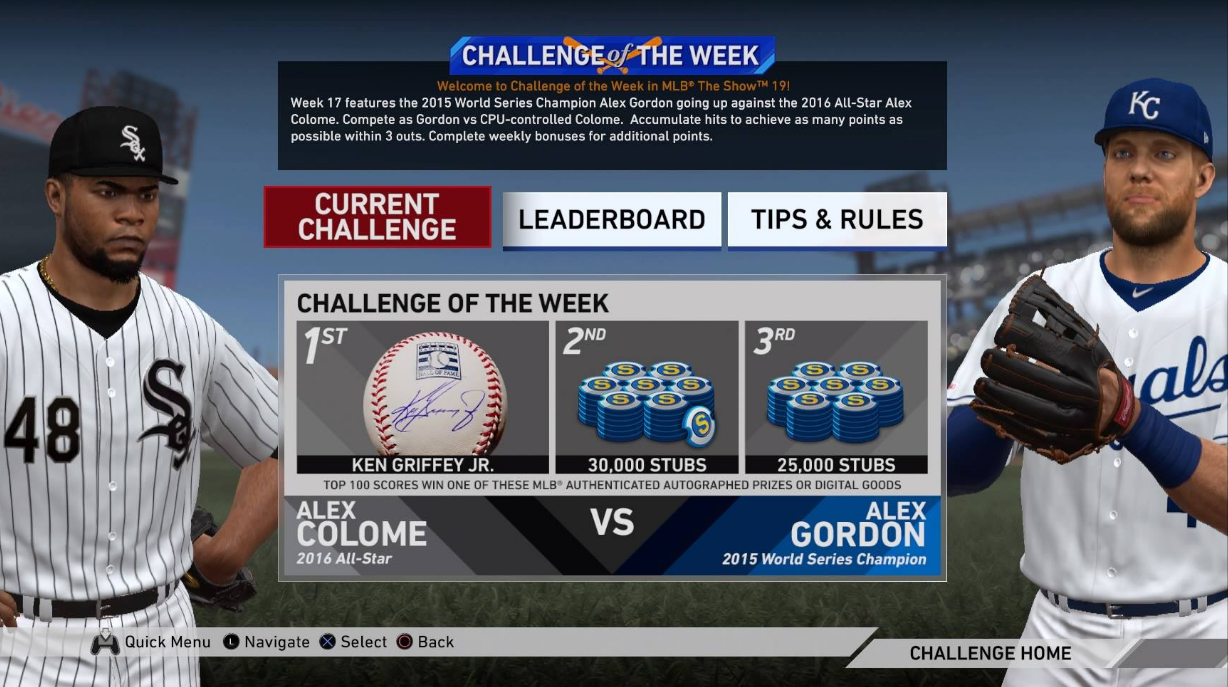 Gamers who finish in the top 100 will receive some great prizes from MLB The Show and the official MLB baseball shop.
The top three finishers will be in the running for some serious rewards. The first-place prize this week will feature an autographed baseball from Ken Griffey Jr.
Finishing in second place will land you 30,000 Stubs, while third place will earn you 25,000 stubs. Not bad at all!