On Tuesday, January 28, NBA 2K20 released brand new Moments cards in MyTeam. The latest items are available for a limited time and feature star players who recently recorded impressive feats in their games. Amongst the newest NBA 2K20 Moments cards are the Portland Trail Blazers' Damian Lillard, Atlanta Hawks' Trae Young, and Brooklyn Nets' Kyrie Irving.
New NBA 2K20 Moments players include Lillard, Irving, Young
A variety of new Pink Diamond level players are available in the latest group of NBA 2K20 Moments cards. That includes Damian Lillard as the Portland guard recently dropped 158 points over three games. Lillard gets the 97 OVR card for his performance on January 26, though, as that was his 50-point game just a few nights ago.
His new card features high-rated skills and attributes along with 20 Hall of Fame Badges. Those include Volume Shooter, Floor General, Difficult Shots, Green Machine, Deadeye, Dimer, and Giant Slayer.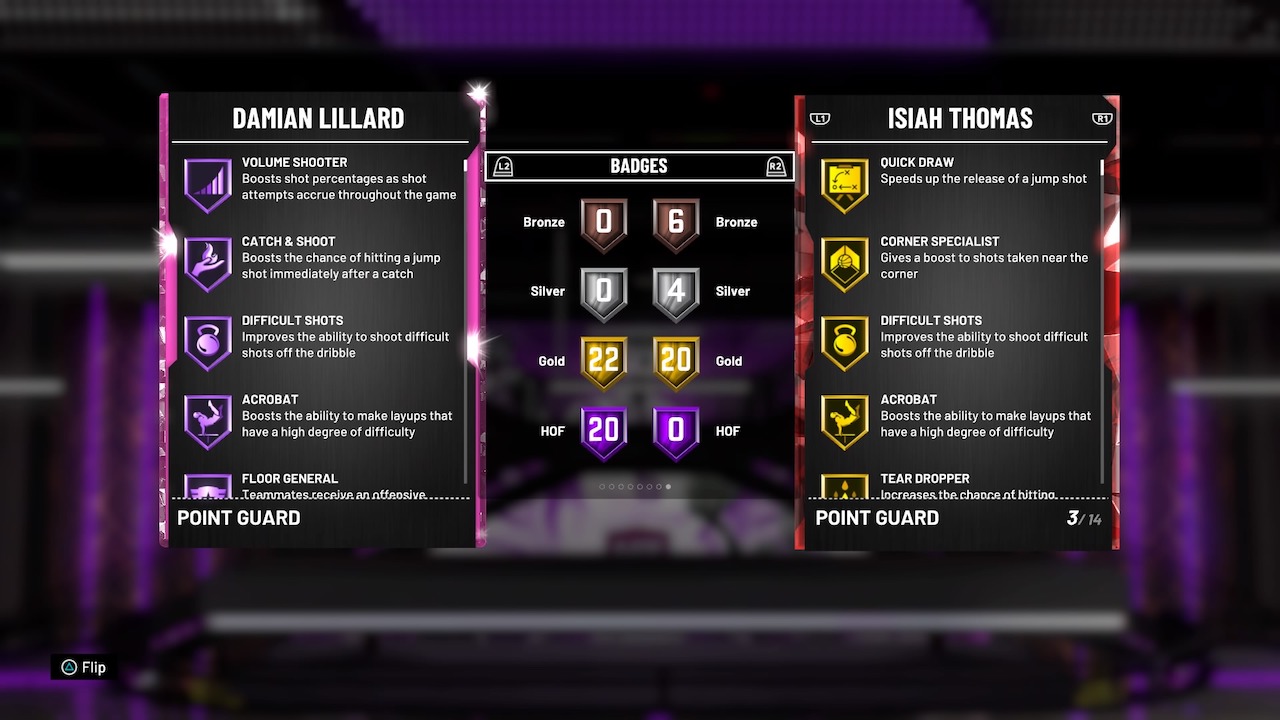 Joining Dame is Brooklyn Nets guard Kyrie Irving. He gets a 96 OVR Pink Diamond for his recent performance on the court as well. Irving's item is due to his game on January 25. In that game, Irving dropped 45 points on the Detroit Pistons in a win. The All-Star guard also had seven assists and six rebounds for his night.
Available NBA 2K20 Moments players (as of Jan. 28):
Damian Lillard (Pink Diamond) 97 OVR
Kyrie Irving (Pink Diamond) 96 OVR
Trae Young (Pink Diamond) 96 OVR
Russell Westbrook (Pink Diamond) 96 OVR
Eric Gordon (Pink Diamond) 96 OVR
Buddy Hield (Diamond) 94 OVR
Where to get the new player cards in MyTeam
The new NBA 2K20 Moments players are available through the League Moments and Heat Check packs at MyTeam Store. These currently cost as low as 2,812 VC or 3,750 MT for the League Moments Base pack and 3,750 VC or 4,500 MT for the Heat Check Base pack. There are other packs and boxes available but these Moments cards will only be in them until Friday at 12 p.m. Pacific Time.
In addition, gamers can head to the Auctions area in MyTeam to find the specific cards above they want to buy for MT. Right now, Lillard's PD item is selling for just over 115,000 MT on the PS4 version of the game. Young's PD item is going for just over 100,000 MT as of this report.
Visit our NBA 2K news page for more of the latest updates.