Based on the popular basketball simulation title, NBA 2K21, a brand new game has officially landed on Apple Arcade. As of Friday, 2K revealed that NBA 2K21 Arcade Edition is now available for various Apple devices. The exciting new game offers a "one-of-a-kind basketball experience" that fans of 2K games are sure to love. Here are more details about what to expect from the new Apple Arcade title.
What is NBA 2K21 Arcade Edition?
With NBA 2K21 Arcade Edition, gamers will be able to play a unique version of NBA 2K built for mobile and other Apple devices. These include iPhone, iPad, Apple TV, and Macs. Among game modes, is the ability to play 5-on-5 games in an Arena Quick Match using the latest updated NBA rosters from this season.
The new NBA 2K21 Arcade Edition also has Blacktop Quick Match. With this mode, mobile gamers play "fast-paced, over-the-top games on street courts." It may be similar to what gamers experience in The City or Neighborhood modes on current and next-gen consoles.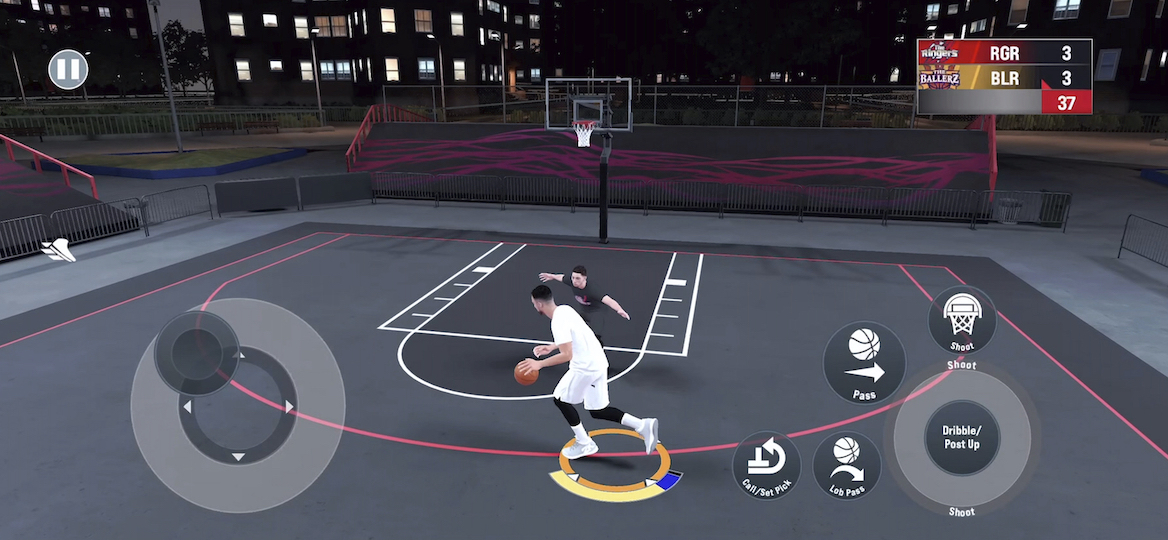 In addition to that, there's the ability to play online multiplayer games through the Game Center or participate in a unique MyCareer mode. In the NBA 2K21 MyCareer mode for current and next-gen, gamers create a MyPlayer.
From there, they guide them through high school and college into the NBA, improving their player along the way. Based on details about the mode in Apple's Arcade Edition, gamers will "spend hours navigating through personal storylines and progression."
The Arcade Edition mobile game has "tight controls, slick camera angles, and realistic player attributes." These attributes extend to all areas of the game from ball handling to shooting to defense.
Based on details about the mobile game, it can also be played on Apple devices using an Xbox or PlayStation DualShock controller. That will give even more control while participating in the mobile experience.
How to get the game for Apple devices
The NBA 2K21 Arcade Edition is available for many of Apple's devices. These include compatible iPhones, iPads, Apple TVs, and Mac computers. To use the game requires a subscription to Apple Arcade on any of the compatible devices.
Apple Arcade is a subscription-based service that gives gamers an "all you can play" library of over 100 games. These games work across multiple Apple devices. That means gamers can go from playing on an iPhone or iPad to their Mac computer or Apple TV. Also, there is the ability to download some of the games for offline play and access for up to six family members to use the service.
The Apple Arcade subscription costs $4.99 a month, but there's also a free trial offer right now. Anyone who purchases a new Apple device may qualify for three months of Apple Arcade free. See Apple Arcade free-trial details here for how to take advantage of this offer.
See more details about the game at the NBA 2K21 Arcade Edition page here.
For more updates about current, next-gen, and mobile games visit our NBA 2K page.