On Friday, NBA 2K fans got their first glimpses at the upcoming NBA 2K21 MyCareer mode and Neighborhood. Based on what the NBA 2K21 MyCareer trailer shows, it could be an interesting upgrade over 2K19. That's because several NCAA basketball teams are represented in the video, as well as shots of what the new Neighborhood is like.
NBA 2K21 MyCareer trailer debuts, college teams in game
2K and other sources including PlayStation shared the brand new NBA 2K21 MyCareer trailer on Aug. 28. It checks in at around two minutes. A small part of that is the final segment showing off covers and a pre-order message. That said, there was quite a bit on display that will be featured in the new MyCareer.
We get a look at a fictional basketball player named Junior who is rising up the ranks of high school and college. We saw a hint of some NCAA squads in a previous 2K gameplay trailer. The new MyCareer trailer has many more college teams present. Junior suits up for the Michigan State Spartans, as he attempts to exceed expectations and take his talents to the NBA.
Then, a number of other NCAA courts are quickly shown in the trailer. Viewers can see the halfcourt logos flash through around the 0:45 seconds mark, but they move fast. They include the UCLA Bruins, Florida Gators, Gonzaga Bulldogs, Connecticut Huskies, Texas Tech Red Raiders, West Virginia Mountaineers, Villanova Wildcats, Syracuse Orange, and Oklahoma Sooners.
What else is in the new trailer?
The Neighborhood features 2K Beach, giving a new vibe and look. Similar to 2K20, it appears the Neighborhood is surrounding the Park in the NBA 2K21 MyCareer trailer. However, there are new additions including a Ferris wheel, and a Kobe Bryant mural honoring the late, great Lakers star. As with the previous 2K, there will be various events that MyPlayers can participate in for rewards, practice or training areas, and shops.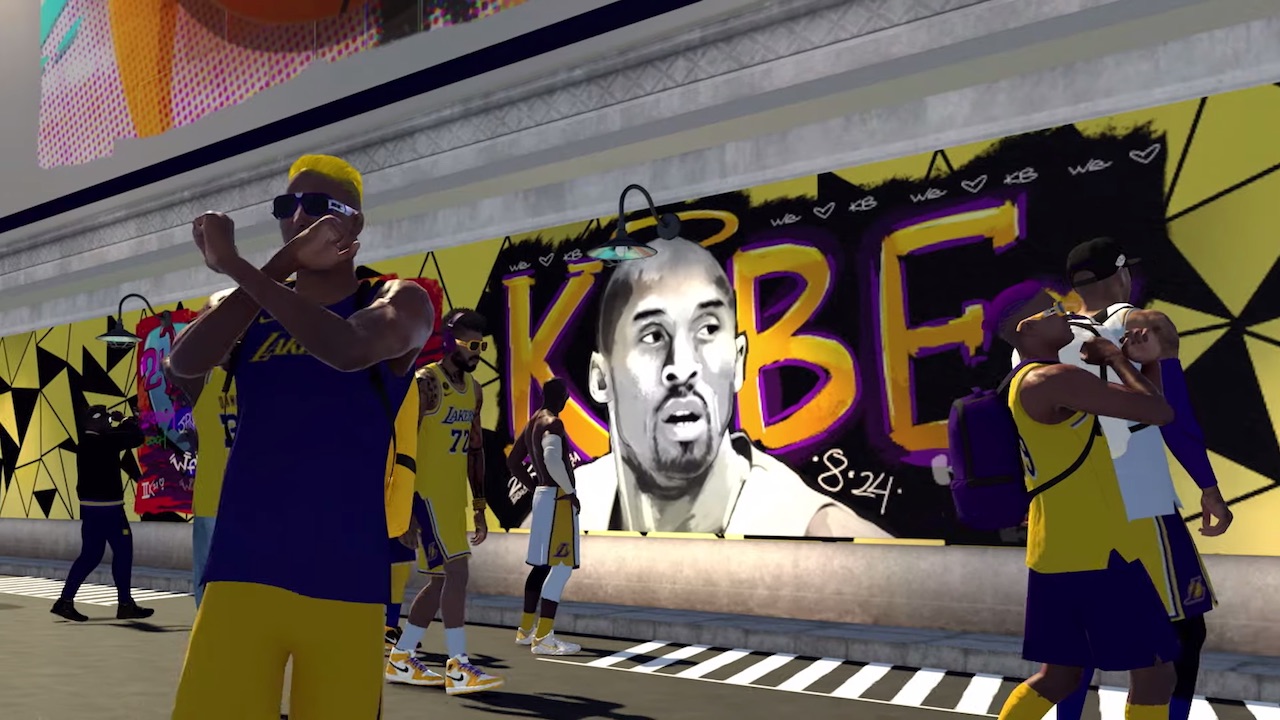 Also like NBA 2K20, it appears the MyCareer Story (called The Long Shadow) will bring in star actors, guest celebs, and athletes. The trailer shows off actor Djimon Hounsou in several clips. In addition, Jesse Williams (Grey's Anatomy) and Michael K. Williams (The Wire) appear in the cast.
As far as NBA stars, both 2K21 current-gen cover star Damian Lillard and next-gen cover star Zion Williamson appear in scenes. There's also an NBA Draft night scene with Junior shaking hands on stage with NBA Commissioner Adam Silver.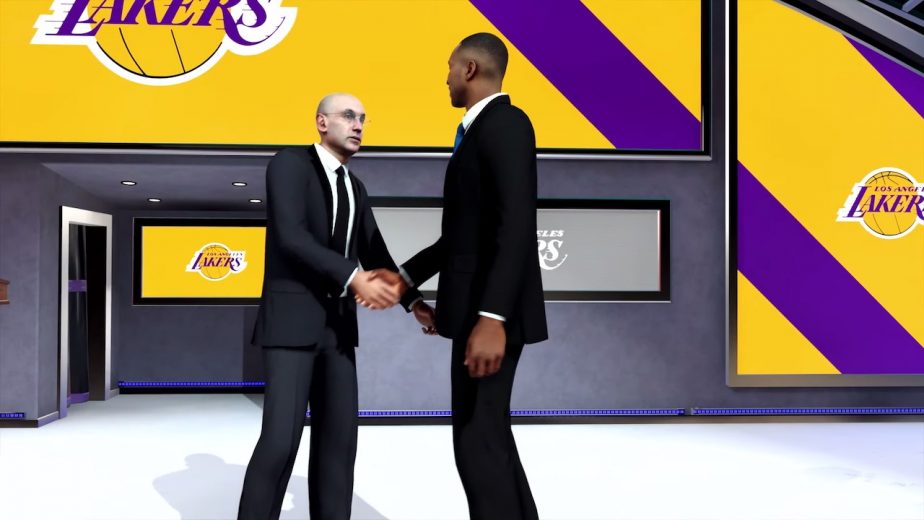 That seems to make the NBA Draft a new component of the MyCareer story. In the trailer, Junior suits up for the Los Angeles Lakers to embark on his professional career, hoping to follow in the footsteps of legends like Magic, Kobe, and LeBron.
More details are available about the upcoming game's MyCareer mode at their Courtside Report here.
The game is set to arrive on Sept. 4 for PlayStation 4, Xbox One, Nintendo Switch, PC, and Google Stadia. In the meantime, gamers can try out the NBA 2K21 demo for a preview of some parts of the game.
Visit our NBA 2K page to get more of the latest updates on 2K21.