Trying to go shirtless with your NBA 2K22 MyPlayer? It's been a popular option in previous editions of the game, and returns for 2K22. However, many people are wondering how to go shirtless in the game. It takes a little bit of time and effort to get there. In this guide, we'll give you the full details on how to get your shirt off in 2K22.
MyPlayer career path can take place in The City or Neighborhood
The NBA 2K22 MyPlayer is a customized baller you create for the MyCareer mode. You'll be able to make them exactly how you want, complete with hairstyle, eye color, facial hair, build, and attributes. You can even scan your face into NBA 2K22 to make it just like you.
Once you've done that, you can launch MyCareer. It'll include choosing a college for your MyPlayer and participating in games. Once you've selected a college, you'll progress to the NCAA Tournament. After that, you should get the menu below for playing in the college tournament or you can choose to go into 2K22's Neighborhood or The City.
How to Get Your Shirt Off for NBA 2K22 MyPlayer
So you've done your NBA 2K22 MyPlayer face scan and customized your player to become a future star. Now it's time to get some gear and get some games in. Many players want to know how to remove their shirts in NBA 2K22.
To do so, you'll need to start playing some 2-v-2 games in Neighborhood (PS4/Xbox One/Switch/PC) or The City (PS5, Xbox Series X). For Neighborhood, find this on Deck 15 of Cancha Del Mar. Preferably, you'll want to run with a squad for these games. This helps with the process of getting games done.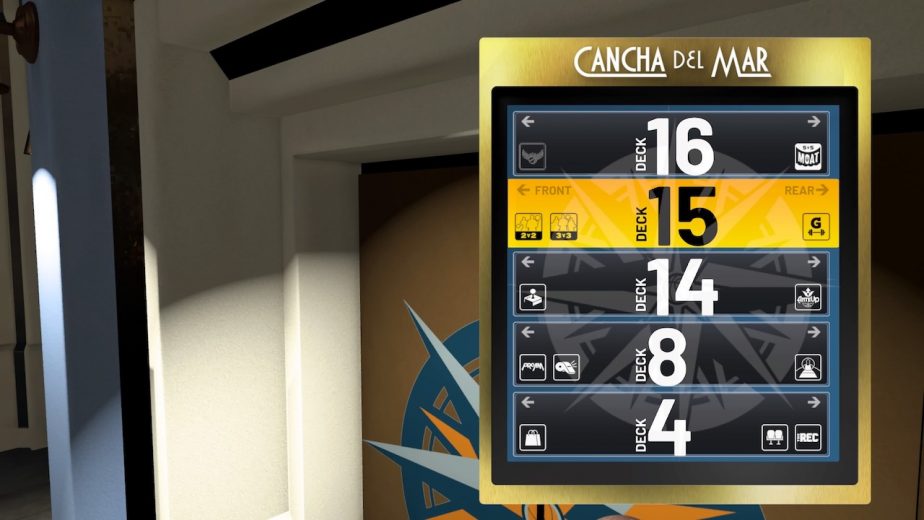 You'll need to play quite a few games too. The requirement to unlock the shirtless option in 2K22 for your MyPlayer is to complete 25 of the 2 vs. 2 games. Still, for avid 2K gamers, this shouldn't take all that long to complete.
Where to find the shirtless option for your player
Once you've unlocked the shirtless option for your NBA 2K22 MyPlayer, you'll need to equip it. To do so, go to your appearance options. Go to the Clothes tab and find your collection of shirts.
You'll need to scroll all the way to the right in your shirts collection. There you will see the option for "Shirtless." Choose this by pressing the appropriate button on the NBA 2K22 controller. You'll now have your shirt off when you use your MyPlayer.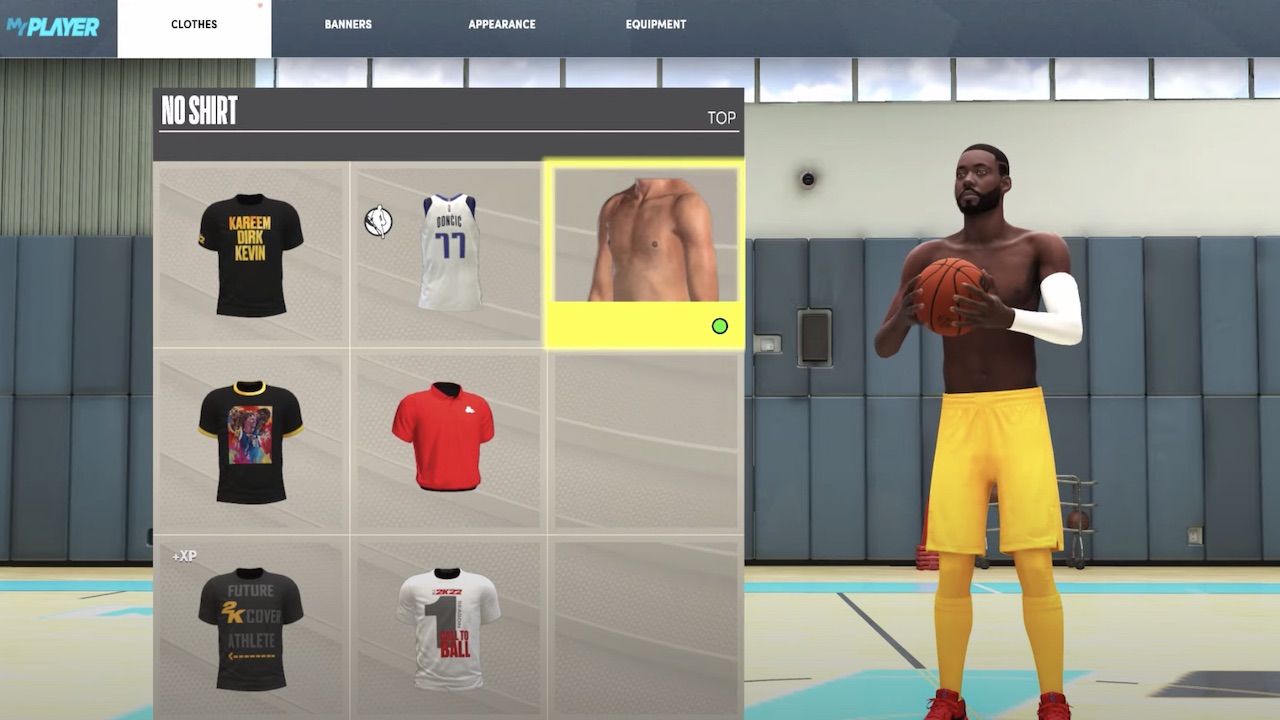 If you ever decide you want a shirt on, simply go back to your Appearance options and choose one of your shirts to equip.
It's really as simple as the instructions above. Check out the quick YouTube video below for more details about how to get your shirt off in NBA 2K22.
Visit VGR's NBA 2K page to see more of our 2K guides and updates.