In order to build the best overall squad in NBA 2K22 MyTeam, you'll probably need to spend along the way. Luckily, the game offers several different currencies, some of which you can purchase, and others that are earned. This guide will discuss the NBA 2K22 MyTeam MT currency, what it's for, and ways for how to get MT in the game.
What is NBA 2K22 MyTeam MT?
There are three types of currency available in NBA 2K22 MyTeam. They are Virtual Currency (VC), Tokens, and MT. MT appears as a silver coin with "MT" on it. You can see your MT in the upper righthand corner of your MyTeam screen listed between your Tokens and VC.
With NBA 2K22 MyTeam MT, gamers can purchase boxes, packs, player cards, shoes, jerseys, contracts, and other in-game items. Many times, the choice is between using VC or MT, and MT is best for those gamers who prefer not having to spend real money.
How to get MT in NBA 2K22 by grinding games
Grinding through Challenges, Triple Threat, Limited, Unlimited, Draft and/or Domination games is one of the best ways to rack up NBA 2K22 MyTeam MT. Of those options, Domination can reward gamers handsomely for winning games on the three-star level.
Check out the Brooklyn Nets Domination game screen below. As you can see each level has a different amount of MT as a reward. It may take a while before you're able to win on a three-star level, but it's worth it to build up MT.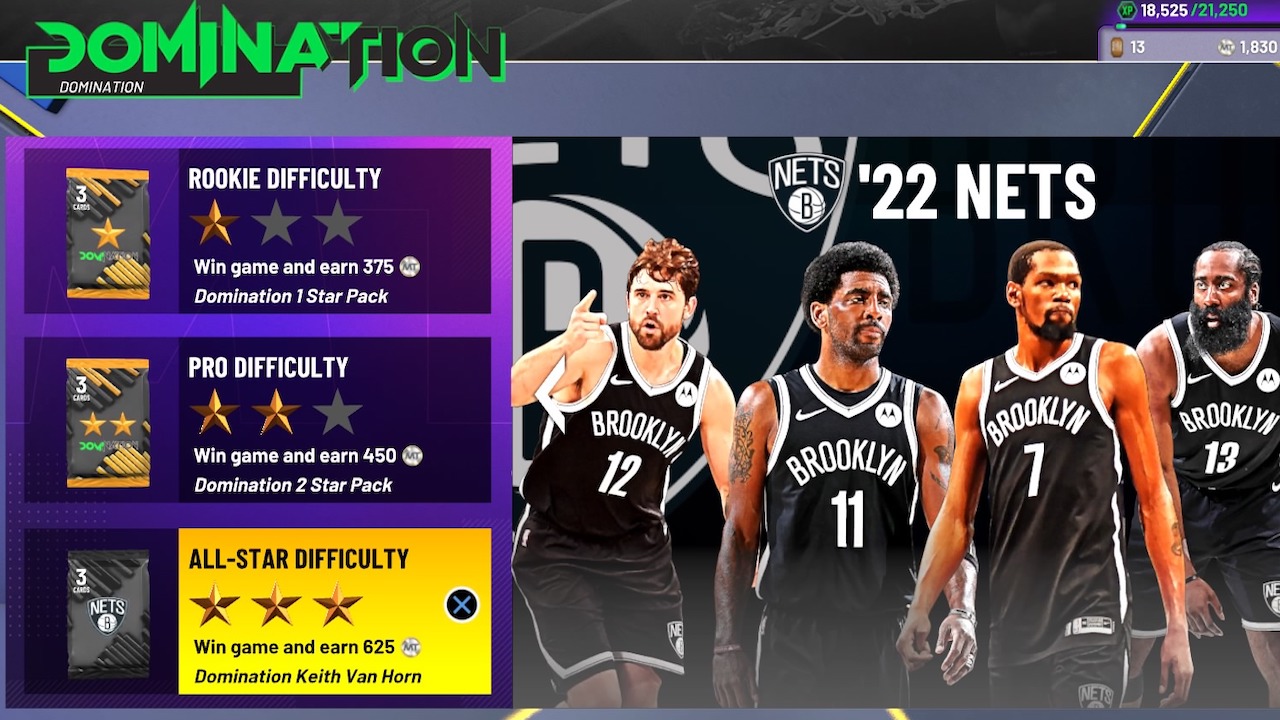 As you win games, you can also achieve the various Season Agendas with your player cards. As you do, you'll increase your XP and overall MyTeam Level. At some levels, you may receive MT as a reward. Additionally, one reward is going to the Ascension gameboard where you can choose cards to turn over for prizes. Many of these cards include different amounts of MT.
Grade your MyTeam cards for more MT
With NBA 2K22 MyTeam mode, they added a brand new card grading service. This allows gamers to take cards from their MyTeam collection and send them off to be graded by a "team of experts." It's similar to what people are doing with their physical sports cards and comic books, among other collectibles.
When a card is sent off for grading, you'll be given a set amount of time before you'll receive your graded card back. The time is how much time you have to consecutively play NBA 2K22 before getting the card. When the card is graded, it gets a grade from 1 to 10, with 10 being a "Flawless" card."
The higher your card's grade, the more MT you'll get if you use that player in games. Therefore grading some of your best cards and having them in your lineup for games can really rack up MT.
Sell or flip cards to get more currency
Learning to work the NBA 2K22 Auction House is another way to increase your MT amount for MyTeam. Basically, you can quickly sell most cards you get in the game, for values from 500 MT up to many thousand MT. It all depends on the type of card. A Pink Diamond, Galaxy Opal, or higher card will sell for more.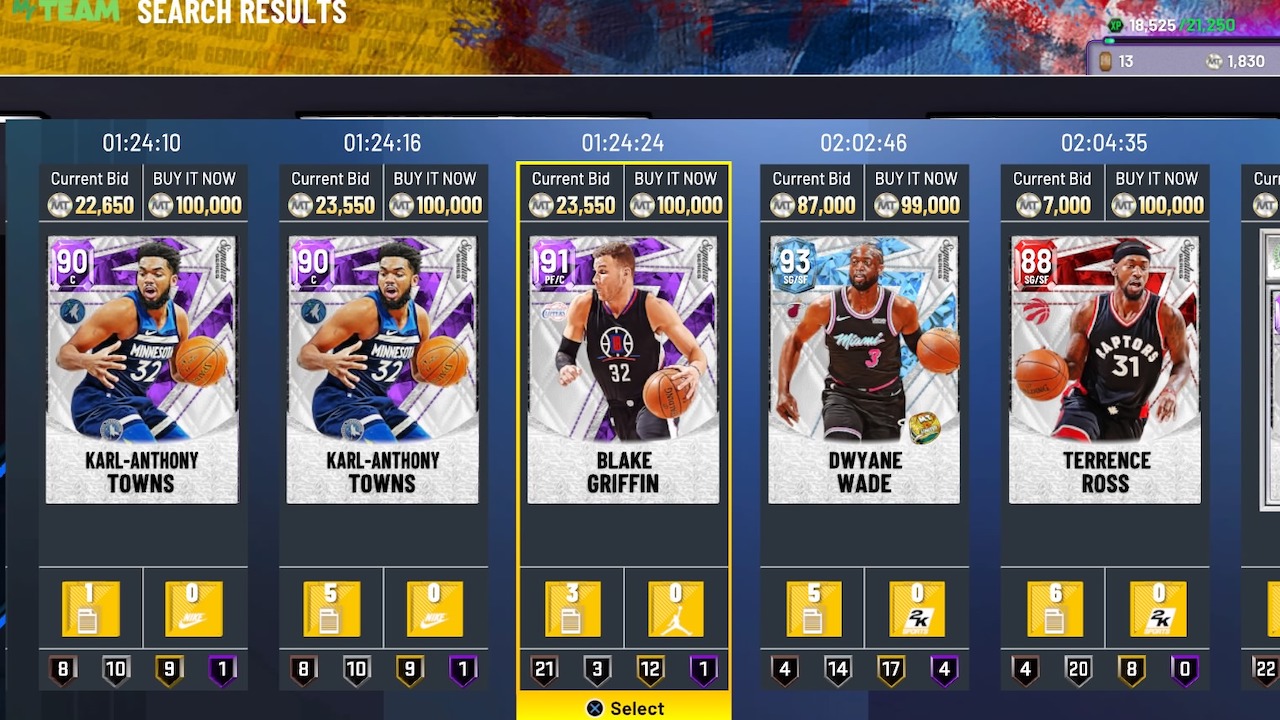 You can also flip cards, which takes some more skill to do. This is by buying cards that are undervalued or on. speculative basis. You can then turn around and sell the card for a higher amount. NBA 2K YouTubers regularly release videos on how to do this.
Take advantage of NBA 2K's freebies
There are some great freebies to take advantage of to get NBA 2K22 MyTeam MT. One of them is the daily log-in to play MyTeam. Each day you log into the mode you'll get a free reward. On several days of the week, you should. get Tokens or MT.
The other freebie is NBA 2K22 Locker Codes. These pop up regularly on NBA 2K MyTeam Twitter. The codes typically give away free packs, Tokens, and sometimes MT. They involve dropping a ball into a pinball game and. it landing in a colored bucket for a specific prize.
Sometimes the pinball machines have spinning wheels in them and when the ball hits it, you'll earn additional Tokens or MT. So always enter these codes when they arrive!
For more how-to guides and news, visit VGR's NBA 2K page here.