Gamers may have been waiting for an NBA Live 19 player ratings update and one arrived on March 14. In the latest edition, NBA Live made sure to give boosts to more players worthy of them based on recent performance. That includes the Los Angeles Clippers' Lou Williams who made some NBA history, as well as Sixers All-Star Joel Embiid. Here are more details on the latest player ratings adjustment in NBA Live 19.
NBA Live 19 player ratings boost for Williams, Embiid
Leading the way for the latest group of NBA Live ratings boosts is cover athlete Joel Embiid. The Philadelphia 76ers All-Star recently made his return to the court after a brief hiatus to prevent injury. After all, the playoffs are approaching and this Sixers team is stacked. Embiid continues to put up big numbers as one of the most dominant big men in the paint in recent times. His double-doubles are helping the team continue to win and look like a true Eastern Conference contender.
With that, Embiid receives the plus-one to his ratings, making him a 94 in the game. It's a well-deserved number, as he's clearly among the best big men today. His teammate Tobias Harris also got a boost by a point to become an 87 overall. Tobias continues to play like an NBA All-Star and depending on where Jimmy Butler ends up after this season, Harris could become a top star in the East.
Some key ratings updates to #NBALIVE19 🏀 pic.twitter.com/BlY5WtYN5E

— EA SPORTS NBA LIVE (@EASPORTSNBA) March 14, 2019
As seen in NBA Live's tweet, Lou Williams also got the plus-one boost in this update. Williams just made NBA history when he became the league's all-time scorer, from the bench. The reigning Sixth Man of the Year is a key part of an overachieving Clippers team that looked like a non-factor in the West after the Harris trade to Philly.
NBA Live 19 releases new update
Other stars receiving NBA Live ratings updates include the Hornets' Kemba Walker (91) and Minnesota Timberwolves' Derrick Rose. Both their teams are trying to fight their way into a playoff spot, so it should be interesting to see if these two guards continue to step up their play.
The new NBA Live 19 player ratings update arrived as part of a general update on Thursday. The update features changes for rosters, player likenesses, and team gear colors as well. Gamers can check out the NBA Live Reddit here for any new details the dev team drops.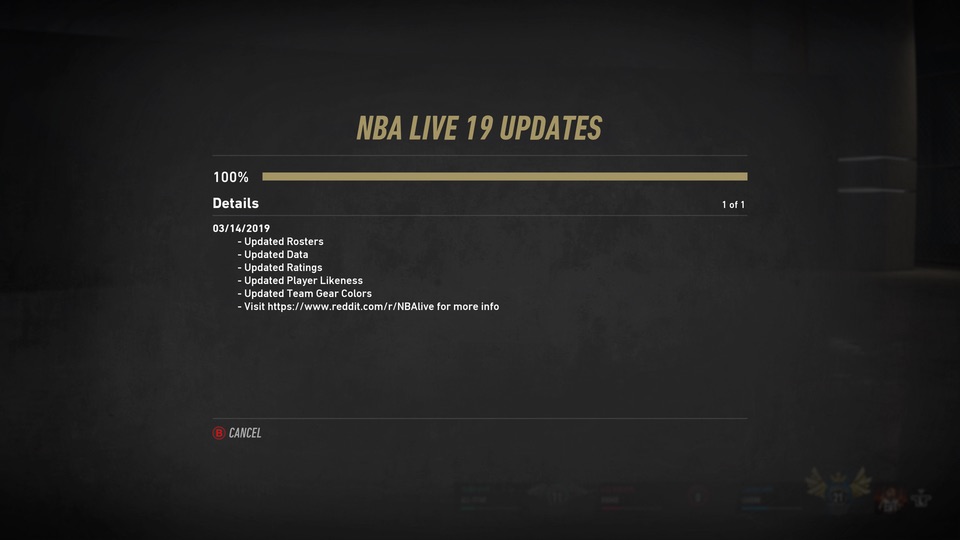 As far as which player ratings are down, gamers will need to launch up NBA Live to see the full ratings effects. Get more of the latest NBA Live 19 news here.