All new Red Dead Redemption 2 artwork has been spotted in NYC with a new tagline – "Outlaws for life." The marketing campaign seems to be in full swing with brand new artwork highlighting members of the Van Der Linde gang, including former protagonist John Marston.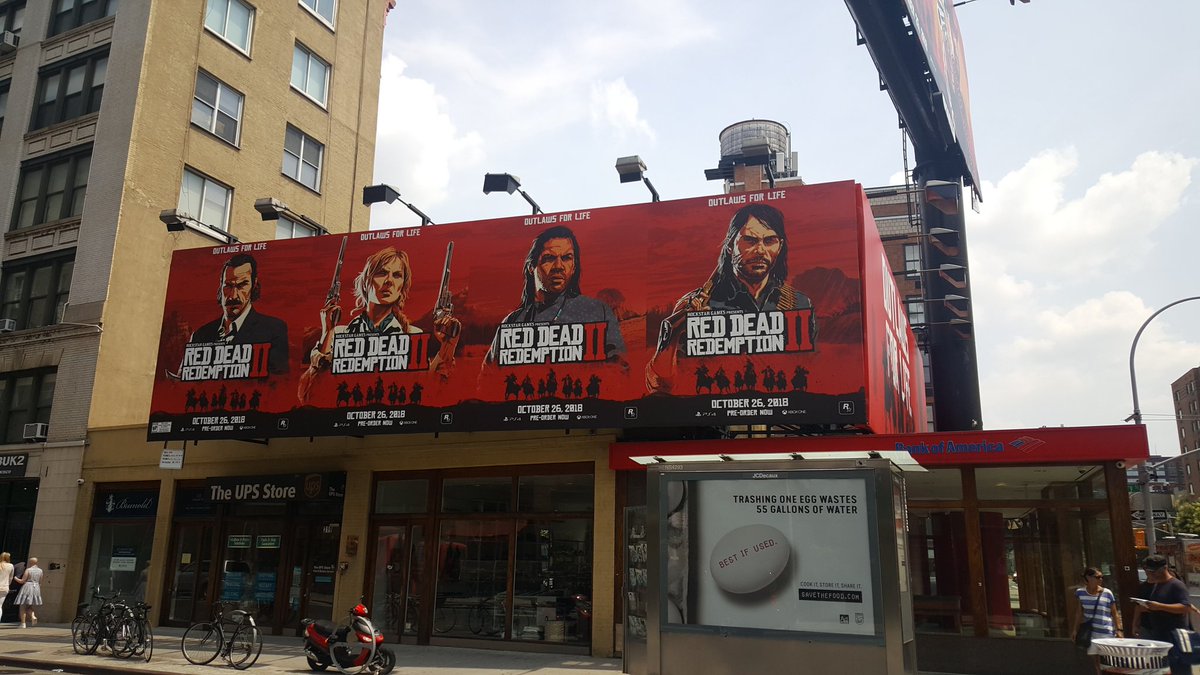 As if done on purpose, the advert is located right above a Bank of America and UPS Store in New York City. If you didn't know, Red Dead Redemption 2 is focused on a gang of outlaws which commit crimes which includes, well, robbing banks.
What is most interesting about this ad is that it comes at a critical time for Red Dead Redemption 2 news, where we are 2 months away from release and yet have no gameplay trailer, no plot details, and not even anything that isn't a cinematic trailer or screenshot.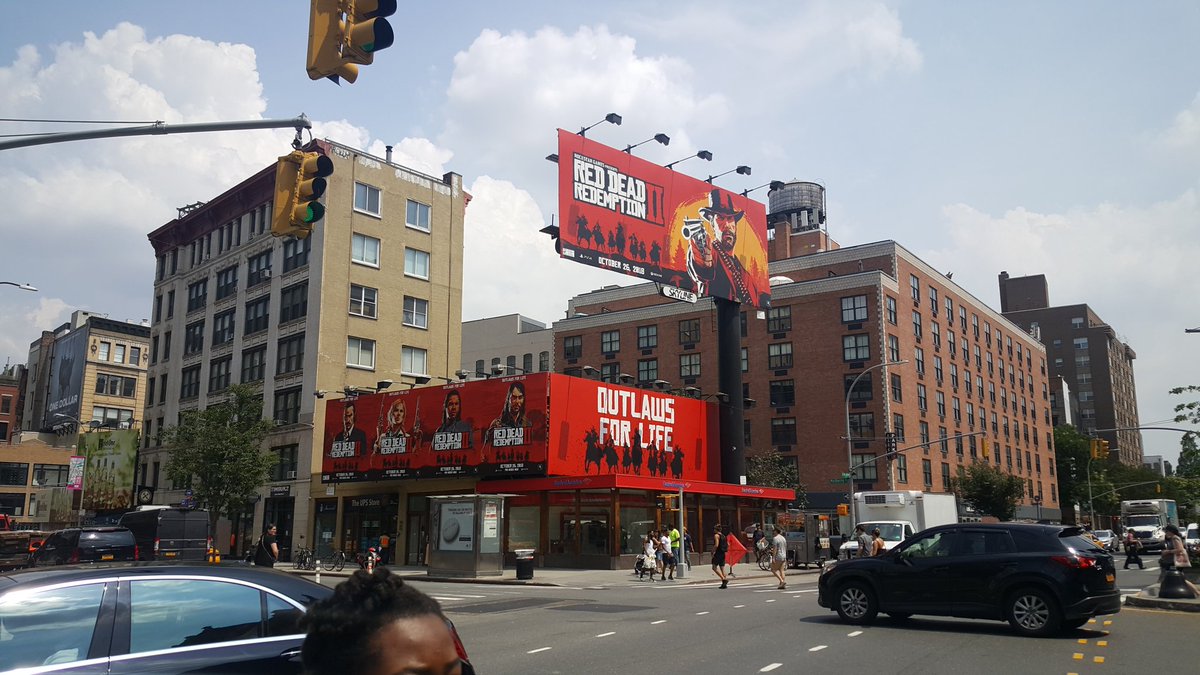 This, alongside the promotional merchandise packs sent to media, might be kickstarting the beginning of a marketing campaign leading to the release of the game – in this may include imminent gameplay details. We also know that closed-door showings of the game were spotted at E3 this year.
And, as if to spark more discussion and speculation, Katie Better – an Animator at Rockstar Games – tweeted those photos with the caption "*itshappening.gif*". What a tease.
*itshappening.gif* pic.twitter.com/ZgCiV5fK3S

— Katie Better (@somethingbetter) August 6, 2018
The posters feature the characters of Dutch van Der Linde, Sadie Adler, Charles Smith and last, but not least, John Marston. There is no sight of protagonist Arthur Morgan, until you look up and see the huge billboard with his face on it, pointing a revolver at the fourth wall.
Red Dead Redemption 2 takes place prior to the events of its predecessor and follows Arthur Morgan, an outlaw running with the Van der Linde gang ran by Dutch Van der Linde. Accompanied by fellow outlaws John Marston, Bill Williamson, Sadie Adler, Havier Escuella, and a dozen more – you must handle the morals of the life you're living.
The game releases October 26 on PS4 and Xbox One. Outlaws for life.