The NPD Group have released their list of Video Game Industry Predictions for Holiday 2018, which compiles 10 video games and orders them based on predicted sales figures for the holiday. The list can be found below.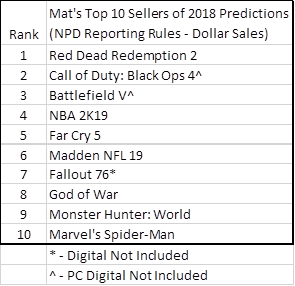 As you can see, Red Dead Redemption 2 holds the number one spot, despite only being available in the last 2 months of the year. This isn't a surprise – we know that Red Dead Redemption 2 has been the subject of many predictions placing it at the top spot for holiday sales this year, surpassing the controversial Call of Duty: Black Ops 4 and World War 2-set Battlefield 5.
One analyst recently foretold the game to sell very well, but not as well as that of Grand Theft Auto 5 – which has sold 95 million copies to date, and keeps having record years in its online counterpart, Grand Theft Auto Online. The game will be receiving a highly-anticipated Nightclub themed update this month to add to its whopping 60+GB file size.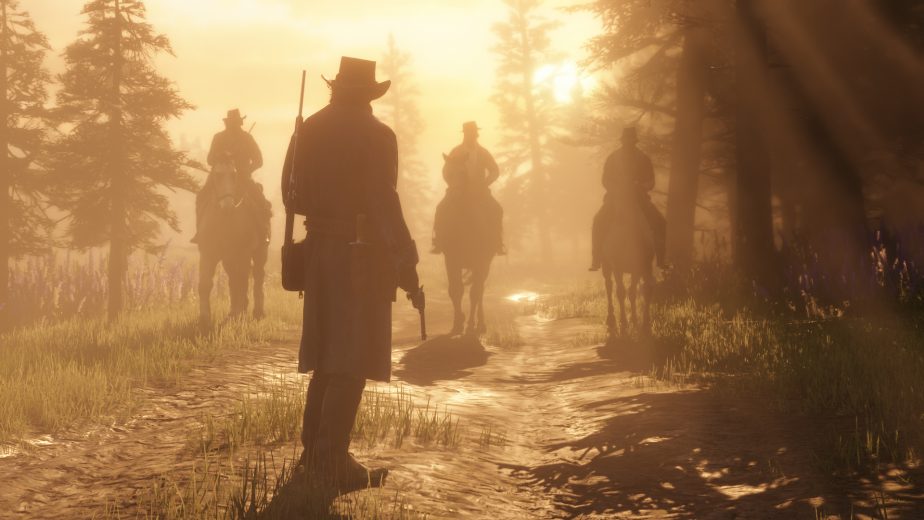 The list doesn't predict the amount of sales, so we don't know the gap between each title. Surprisingly, Marvel's Spider-Man lands at the bottom of this list, something we don't really expect to see – especially with it being one of the most anticipated games of the year.
In a very tight race, Red Dead Redemption 2 will edge out Call of Duty: Black Ops 4 to be both the best-selling game of Q4, and 2018's best-selling game of the year.  Battlefield V, NBA 2K19 and Far Cry 5 will round out the year's top 5 best-sellers list[.]
With Red Dead Redemption 2 launching just 15 weeks from now, it will only have 2 months to outsell every other game released this year, which include the likes of God of War, Detroit: Become Human, Black Ops 4, Assassin's Creed Odyssey, and more. Of course, Rockstar bringing the reputation they have to the table, this might not be as big of a challenge as it seems.
Red Dead Redemption 2 launches on PlayStation 4 and Xbox One on October 26, and you can pre-order it today to get up to $2 million in-game for Grand Theft Auto Online. If you pre-order digitally before July 31, you can get an in-game treasure map to help Arthur find loot around the map.