In many ways, esports is a nascent industry, having grown up extremely quickly out of competitive multiplayer gaming. This rapid growth hidden from the public eye has meant the sector still lacks a formalised infrastructure. PvP.com, a freshly launched esports platform, is changing that.
The website aims to provide a unified platform; one which facilitates gamers getting into esports by connecting them directly with sponsors, teammates, and professional coaches.
"As more and more money flows into esports from streaming, contests, and sponsors, aspiring pros are flocking to the intersection of all three," explained one of the developers. "PvP.com is a social hub for players to find both teams and sponsors, as well as an example of how the industry is professionalising exponentially every year."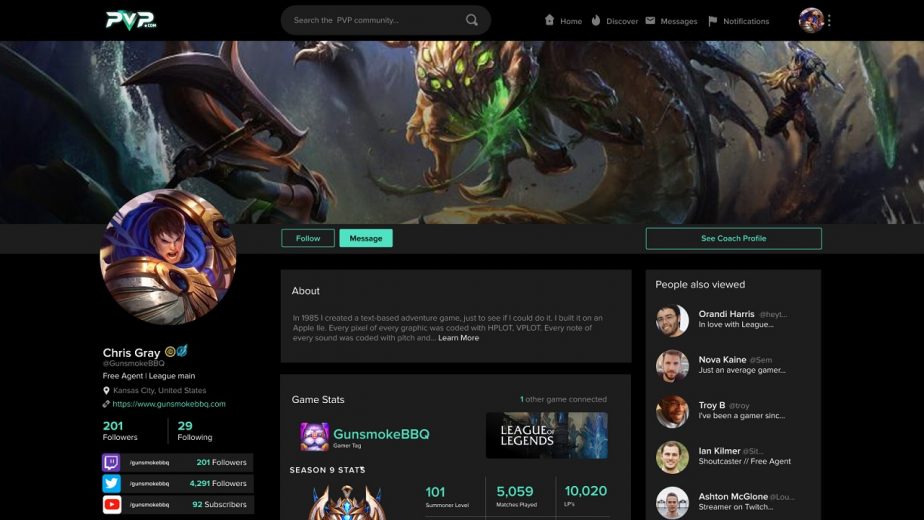 PvP.com's Role in Connecting the Esports Industry
While the esports industry continues to professionalize, it remains a largely fragmented, untrusted industry. The lack of a professional governing body eats at the legitimacy of all competitions and tournaments. Watchdogs have called for the establishment of a central authority to monitor esports as suspicious betting practices have been on the rise. Problems like this stem from the absence of one reliable, unified hub. Instead, esports is fragmented across half a dozen or so platforms, each providing a single service and siloing parts of the community. PvP.com is addressing these problems to make the whole of esports greater than the sum of its parts.
"There currently exists no integrated platform and network for gamers of all kinds to connect and compete," states the site. "Although a variety of apps exist to support gamers, such as Twitch and Discord, there is no centralised platform or network."
As a dedicated esports platform, your PvP.com profile focuses solely on your professional gaming portfolio. You can connect your account to different games and display live stats on your profile, post videos, and use the site as a gamer-specific social media platform. Where the site really shines is in its existing and upcoming networking capabilities.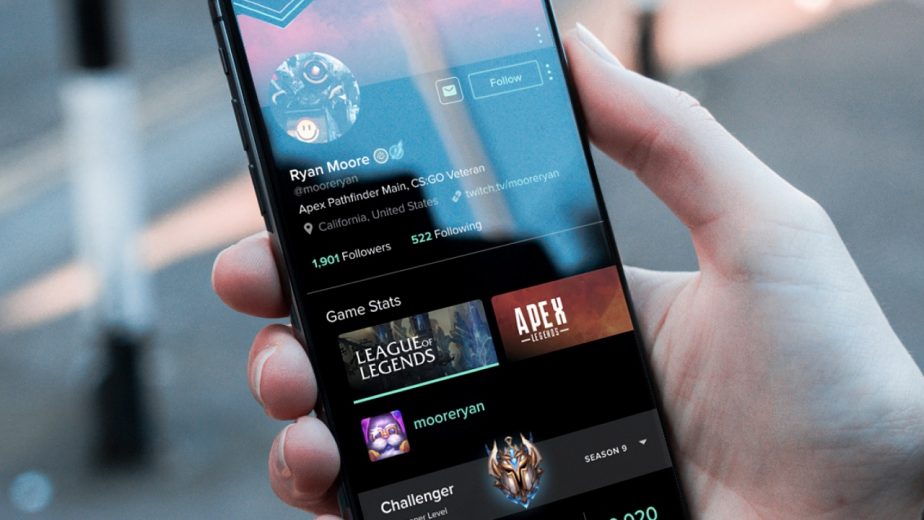 Coaching, Networking, and Sponsorships on PvP.com
PvP.com's "Discover" tab is a tool designed to help prospective esports athletes connect with professional teams, coaches, sponsors, and each other. Once the coaching feature is fully implemented, gamers and their coaches will be able to schedule sessions and handle payments within the platform. Players can also use the site's esports event calendar to find events or set-up their own.
The most exciting upcoming networking feature is the soon-to-be-implemented two-way sponsorship marketplace. Brands will be able to list sponsorship opportunities and specify requirements for players to meet, while players can advertise themselves openly and have brands come to them.
"The platform's next addition will be our sponsorship marketplace, which will focus on connecting players and teams with brands looking to get involved in esports. Many want to, but there's currently no way of easily vetting athletes."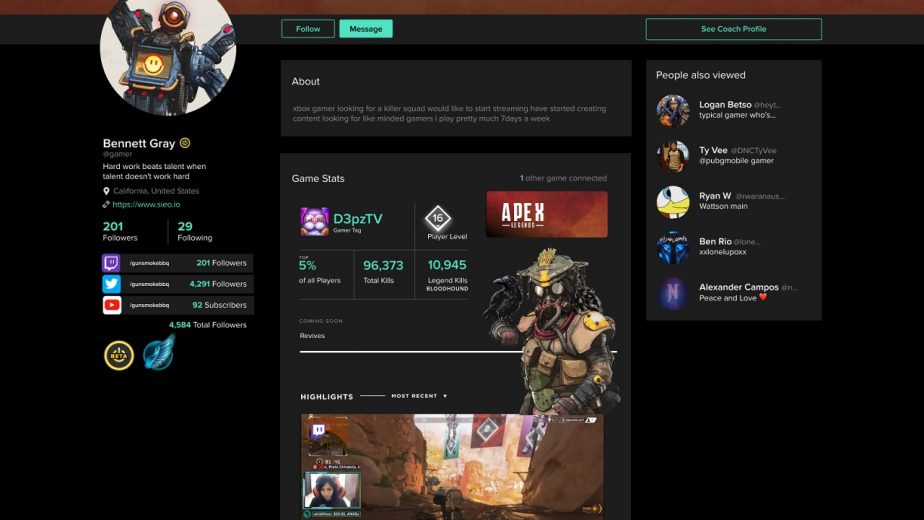 As a result of esports' meteoric rise over the last few years, many investors and companies are looking to get in on potentially lucrative esports enterprises. The PvP.com marketplace would facilitate the sponsorship to both lesser-known teams and gamers, as well as help smaller brands find targeted audiences. Because it bypasses the need for a dedicated agent to arrange such sponsorship deals, sponsorships would become more accessible and cost-effective for both parties. The financial support from brands will allow more athletes to pursue full-time careers, and more brands coming in will further legitimize it as a career path and foster industry-wide growth. More access to smaller deals will also reduce the financial gap between top teams and those a few rungs down.
How to Get Started on PvP.com
Like any good social media platform, PvP.com excels when it comes to accessibility. Setting up an account is free and simple. No complex steps, subscriptions, or unnecessary verification. The site has a lot of potential and is positioning itself to be the esports version of what LinkedIn and MuckRack did for career employment and journalism, respectively, by serving as a readily available online gaming portfolio. Whether you're a prospective gamer looking to get started or an established esports competitor, PvP.com should be a useful asset for players at any level.