Rage 2's online functionality may not be mandatory, but developer id Software has announced a fun new online-play incentive. It turns out the rambunctious sequel comes with a series of Twitch integration features that encourage social livestreaming. Thanks to these built-in Twitch functions, viewers can restore your health and even join you (in spirit) during vehicle races.
Rage 2 Twitch Integration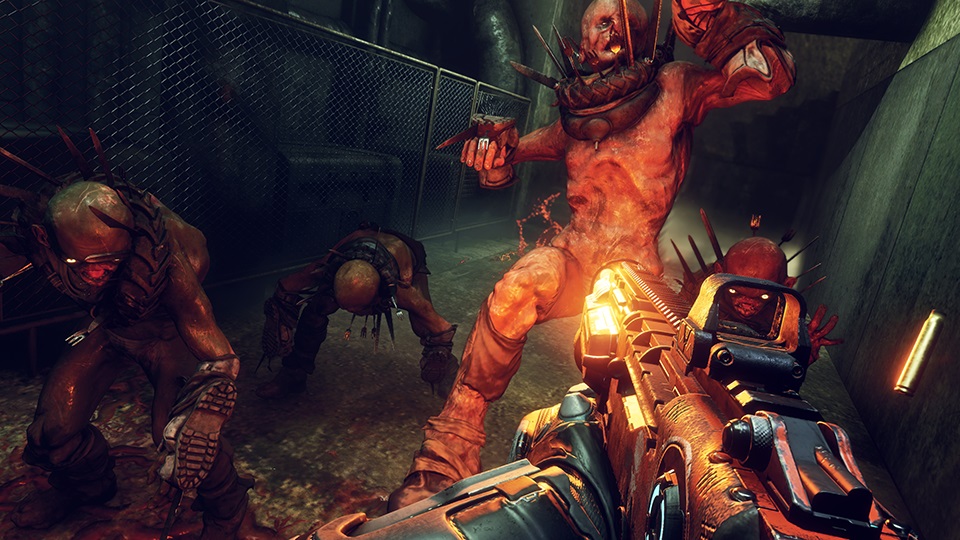 Tim Willits, studio director at id Software, detailed Rage 2's Twitch integration features in a recent interview with GameSpot. According to Willits, viewers can play a sort of defibrillation mini-game to revive the player and restore their health. If the player is participating in a vehicle race, the name tags for AI opponents are pulled from viewer screen-names.
Willits told GameSpot that Rage 2 is just the sort of game that's meant to be livestreamed. Typically, single-player open-world games aren't a super popular livestreaming category, but Willits says id is hoping to change that:
"We have integrated the Twitch extension into our game to try to encourage streaming," said Willits. "Open world games are not really streamed as much as you would think. But we feel that with both the nature of the gameplay of Rage 2, and some of the fun stuff that we added in, we're hoping to draw some more streamers."
Willits also confirmed that id is considering additional Twitch integration features, including loot drops:
"We'll also have some drops. We're working on the drops for people who participate, and that will be like weapons skins, wing stick skins, stuff like that," he said. "Like I talked about before we just wanted to see what people are gravitating towards, and if we find that streamers are enjoying streaming the game, we'll definitely try to add some of those in with some of our live updates. If it takes off we're going to chase as much as we can. If we can get viewers to participate more, and I do believe this is actually the future of gaming to have viewers participate more in the experience."
Rage 2 is available now for PC, Xbox One, and PlayStation 4. You can watch the game's launch trailer here.