With roughly a month until launch, Rage 2 is shaping up to be one heck of an open-world action shooter. Similar to other open-world games, id Software's upcoming sequel will also merge story-based elements with persistent online functionality. However as id studio director Tim Willits recently explained, Rage 2's online elements aren't mandatory.
Rage 2 Non-Mandatory Online Functionality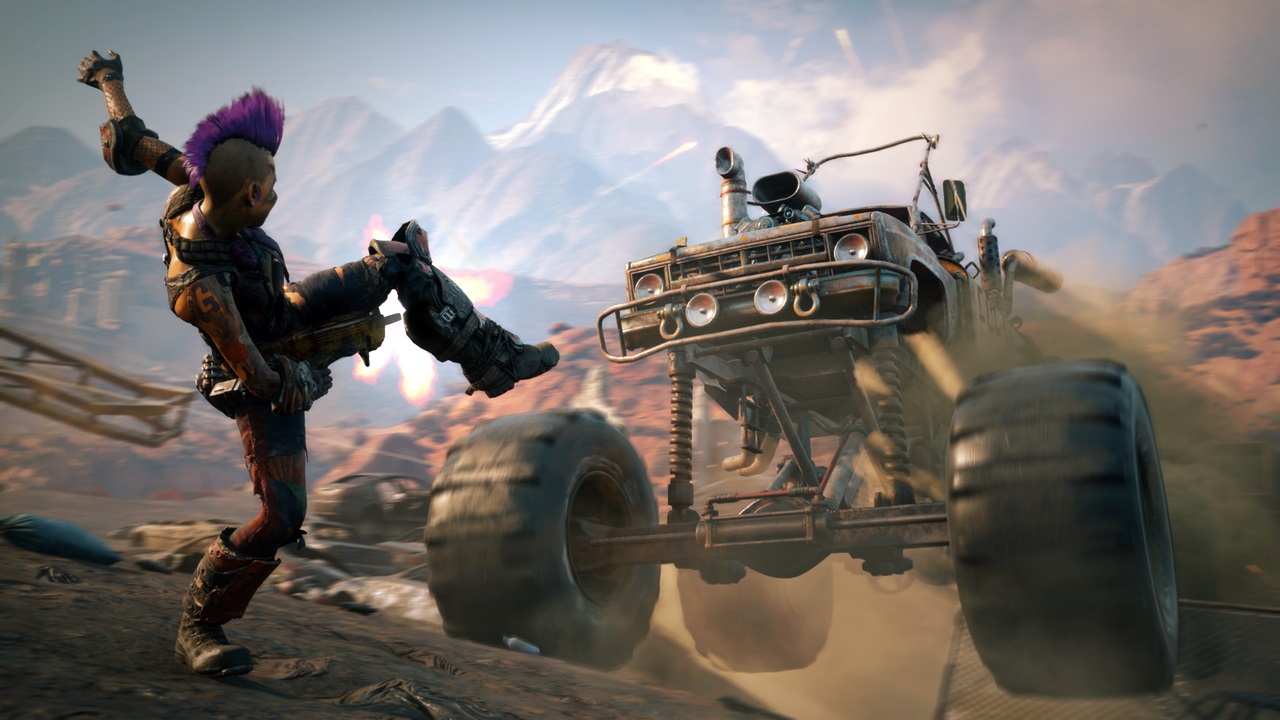 Speaking in a recent interview with GameSpot, Willits reflected on Rage 2's development and how the game will evolve post-launch. According to Willits, id Software plans on supporting Rage 2 with plenty of post-launch content. Said content will take the form of traditional DLC, new cheat codes, and even in-game events.
Willits explained that the in-game events will help enrich Rage 2's world, but they're also entirely optional:
"So, we'll have events and we can churn in activities on the occasion. But you do not need to always be online for this game. So was a little bit of confusion recently, but if you are connected to the internet, you can participate in these live events. If you're not, then just play the base game and have fun. We can make these cool events happen that will kinda keep people engaged as we can deliver them more content in the future."
Through these events and other DLC additions, Willits says Rage 2 will go through some major post-launch evolutions. In fact, when the interviewer remarked how the sequel might feel radically different months after launch, Willits wholeheartedly agreed:
"Hopefully, people will stay with it. I do think we have a good plan. We have some cool beats that we'll talk about after the game launches, and what the framework looks like moving forward. When you play the full game, you can see that there's room for things to expand, and we will continually layer things in to keep people engaged."
Rage 2 is set to launch for PC and consoles on May 14. For more on the game, be sure to check out its recent abilities and weapons trailer.