Media outlets and Rockstar-driven fan sites have received merchandise relating to Rockstar Games' upcoming October title Red Dead Redemption 2 today in a marketing bid that seems to be kickstarting the eventual release of brand new information for the game.
Ever since its announcement back in October 2016, Red Dead Redemption 2 has been one of the most anticipated video games to date. Being the product of Rockstar Games, creators of the most famous video game franchise of all time – Grand Theft Auto – Red Dead Redemption 2 is extremely hyped and wanted among many gamers.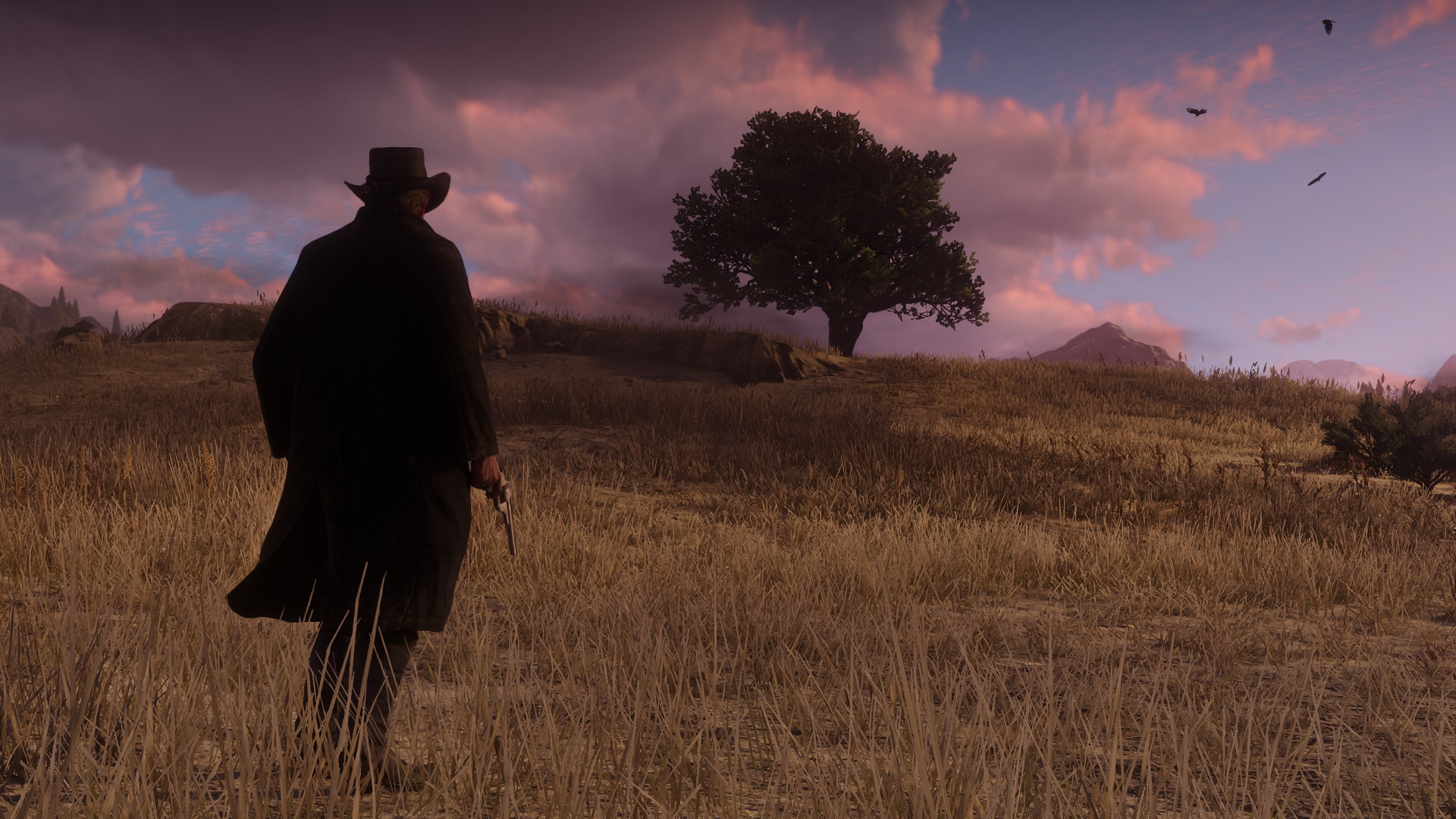 Recently, Rockstar claimed that we would see the first batch of official Red Dead Redemption 2 themed merchandise hitting stores in a Newswire post a few weeks ago, and it seems that we're beginning to see just that. Rockstar Games fan-site RockstarDB was the first of many media outlets to receive this goodie-bag of merch.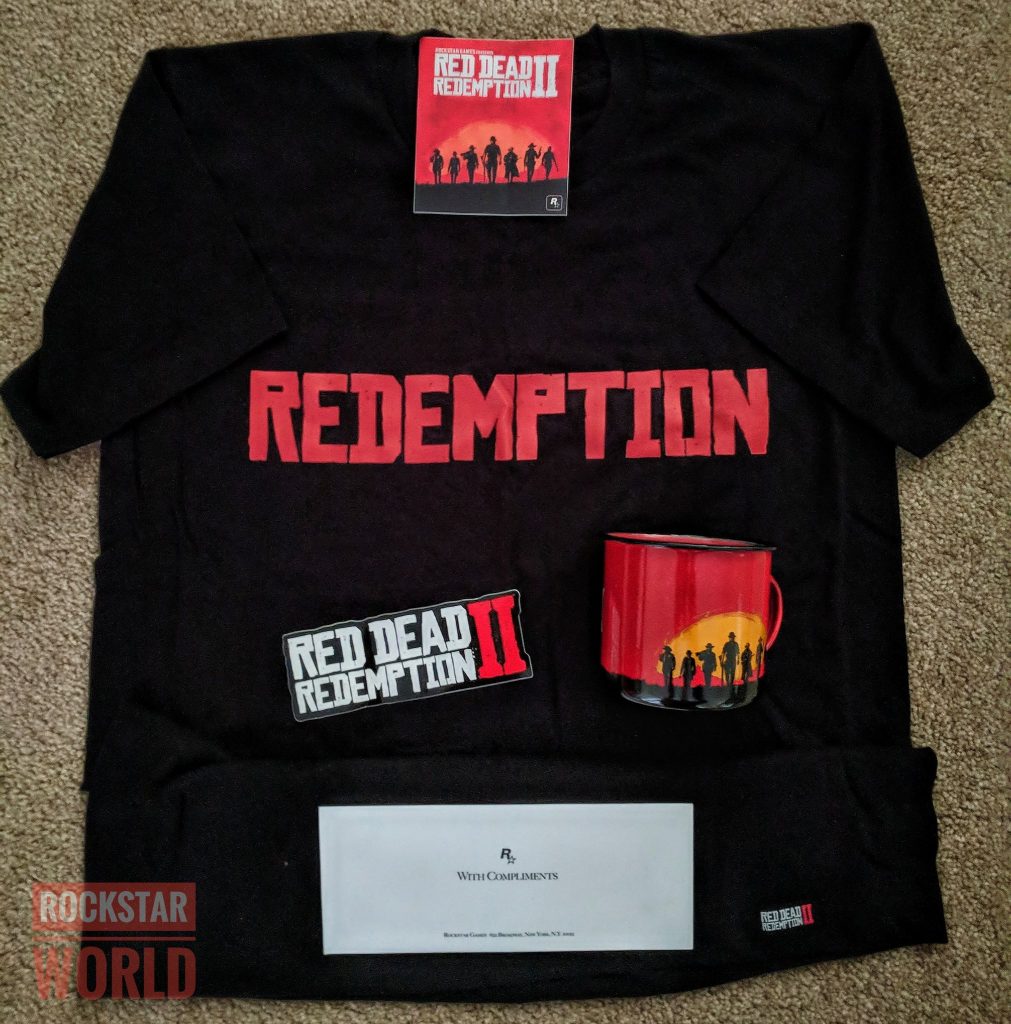 We talked to GTASeriesVideos, who confirmed that the game art at the top was not a booklet, but a sticker. It is accompanied by a very minimalistic designed shirt which holds the subheading of the game in red – "Redemption". This a very similar design to an original Red Dead Redemption 1 merchandise, probably to avoid spoilers.
The most wanted of these items is, of course, the mug that is presented in the photo. On the other side, it displays the logo of the game. While we still haven't got any more information relating to the game or even gameplay, this might be lighting the fuse of the firework, so let's hope it shoots out sometime this month.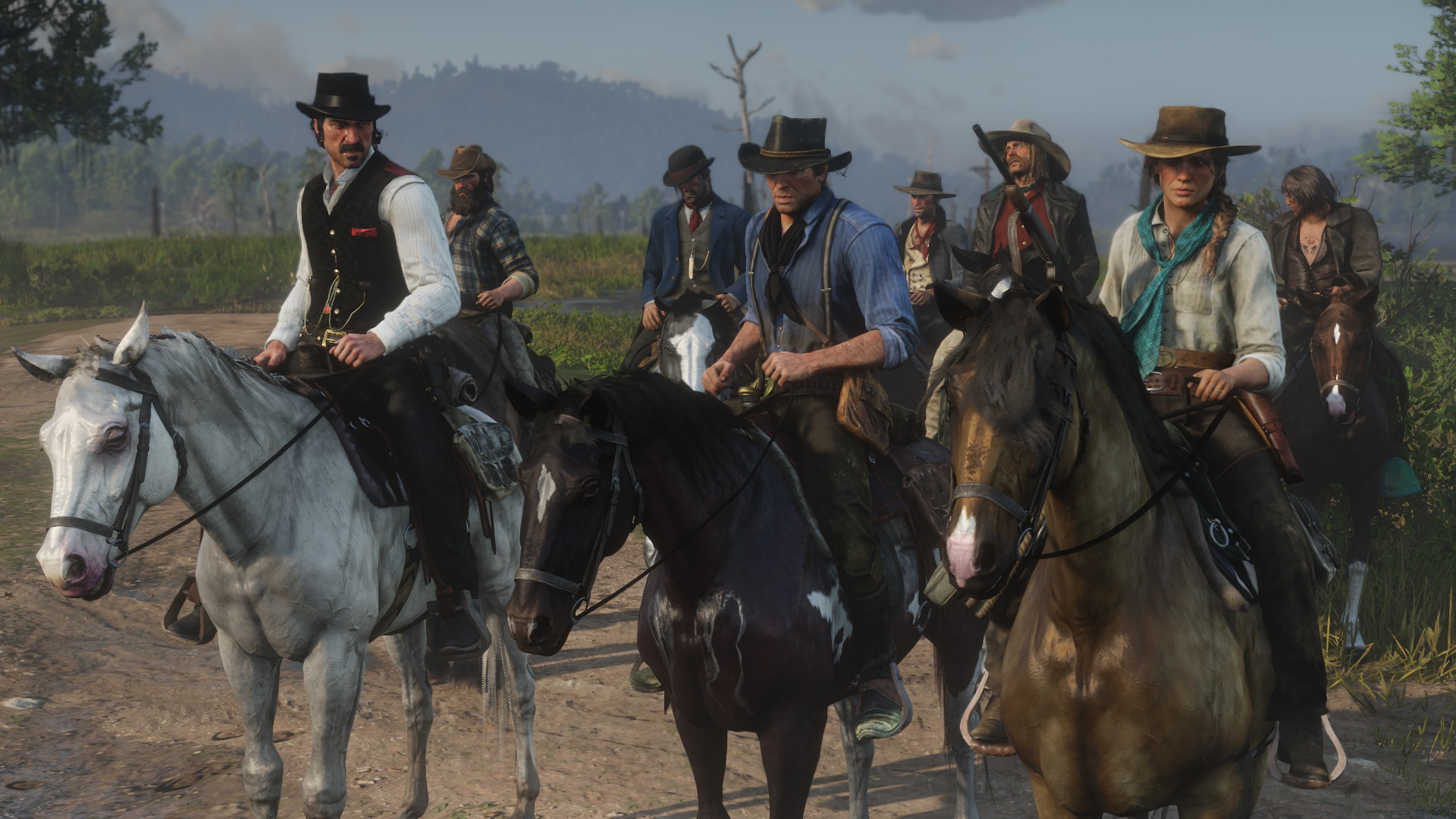 Red Dead Redemption 2 takes place prior to the events of its predecessor and follows Arthur Morgan, an outlaw running with the Van der Linde gang ran by Dutch Van der Linde. Accompanied by fellow outlaws John Marston, Bill Williamson, Sadie Adler, Havier Escuella, and a dozen more – you must handle the morals of the life you're living.
The game releases October 26 on PS4 and Xbox One.