Respawn is currently in the midst of their Apex Legends "Mirage's Holo-Day Bash" holiday event, but alongside it, they're also launching a brand-new skin for Crypto; "Cyber Attack". This skin is only available through Twitch Prime, as the latest of the game's Twitch Prime loot drops. Of course, as with all such drops, this skin is only available for a limited time.
How to Get the "Cyber Attack" Apex Legends Crypto Skin
"Tired of hiding in the shadows?" writes Respawn; "Go on the attack with Crypto's bold new Cyber Attack skin. Breach their defences and get in their heads with Crypto's cool violet threads, free with your Twitch Prime membership."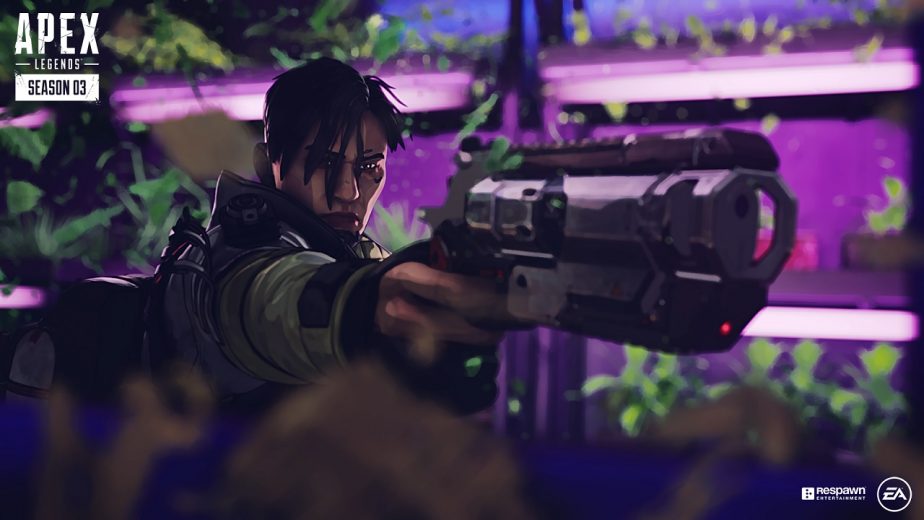 As with previous Twitch Prime drops, the new Apex Legends Crypto skin is only available for around one month; it will be available to download for free until the 16th of January. To do so, you'll need to head over to the Apex Legends Twitch Prime page to claim it. If you've not claimed one of the past Apex Legends Twitch Prime drops, the process is relatively simple, but it does require you to complete a few preliminary steps first. Of course, to start with, you'll need both a Twitch Prime account and an EA account. (Note that you don't need a subscription to EA Access, just a regular, free EA account is fine.)
If you have the necessary accounts, you can visit the Apex Legends Twitch Prime drops page and claim the new Cyber Attack skin. You'll have to sign in to your EA account, and then you should get immediate access to the skin if you're a PC player. If you're on Xbox One or PS4, however, you will need to make sure that your EA account is linked to either your Xbox Live or PSN account, as appropriate. (If you've already played the game, then you will probably have already done this.) It's worth noting that you cannot claim the Cyber Attack skin more than once, so if you play Apex Legends on multiple platforms, be sure to claim it with your preferred one.