In a new open statement, the Executive Producer of Apex Legends has addressed the game's audience. He discusses the game's rapid growth, the studio's missteps, and several other topics. Drew McCoy published the statement on the game's official website, in which he also covers plans for Apex Legends Season 2. Indeed, much of the statement appears to reassure fans that Respawn aren't going to reduce their efforts on Apex Legends.
Respawn is "Fully Committed" to Growing Apex Legends Long-Term
Apex Legends has seen a sharp drop in interest on sites like Twitch since its meteoric rise in February. Given that, and the recent trailer for Star Wars Jedi: Fallen Order; there was concern among fans that Respawn would slow down new content development for Apex Legends. In this latest statement, however, McCoy states that the studio has no such plans; "We are 100% committed to the long-term growth of Apex Legends," he says; "and supporting the millions playing every day."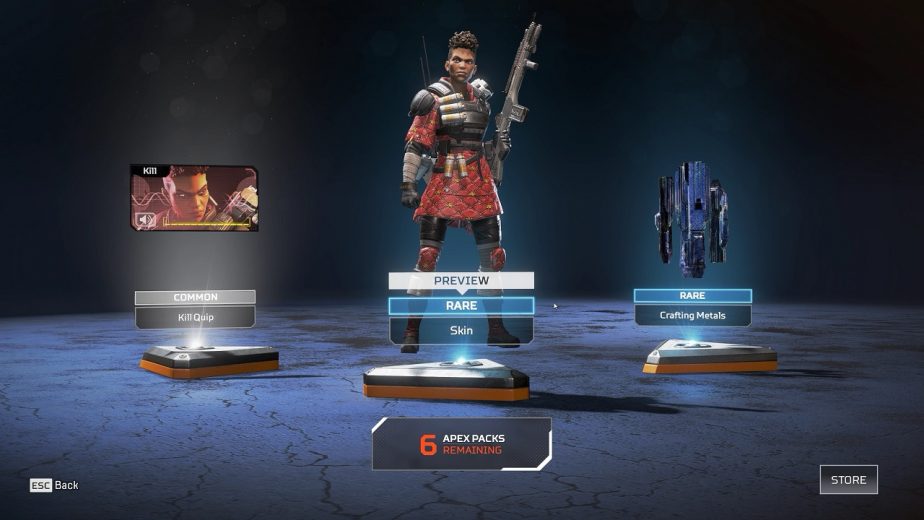 Indeed, he later states that the Apex Legends team won't see developers shifted over to work on Star Wars. In fact, the studio is apparently pushing forward other future Titanfall projects in order to focus on Apex. However, fans probably won't see a content release schedule as non-stop as that of Fortnite's coming anytime soon. The studio certainly doesn't have the same level of resources or staff, of course. However, Epic Games has also recently come under fire for overworking their staff; something which Respawn seems sensible enough to avoid. In fact, McCoy addresses this directly in his statement.
"We know that, in addition to addressing issues with the game, everyone is hungry for us to add new content," he says; "The studio culture that we've worked hard to cultivate, and the health of our team are very important. We take those things into account when we discuss our content roadmap, the production schedule, and the frequency in which we can update the game.
Our long-term goal is to ensure Apex Legends always feels alive and thriving, with a focus on quality of content over novelty or speed of release. At the same time, we want to maintain our culture as a development team and avoid crunch that can quickly lead to burnout or worse."
Going forward, McCoy states that Respawn will be working hard to address ongoing issues, such as cheating and server performance. More details on this upcoming work will apparently be forthcoming in the next few weeks, as Respawn details future patches.