Fortnite Battle Royale season 6 is less than two days away and Epic Games is once again teasing Fortnite players. The game developer just released another teaser for the upcoming season, making players even more excited. Considering that the season starts on September 27, we can expect one more teaser.
While the developer hasn't confirmed anything yet, we expect these revealed images to be season 6 Battle Pass skins. Additionally, some of these skins will most likely have customizable styles. The Fortnite creator has been releasing more customizable skins lately, so we believe this is going to happen in season 6 as well.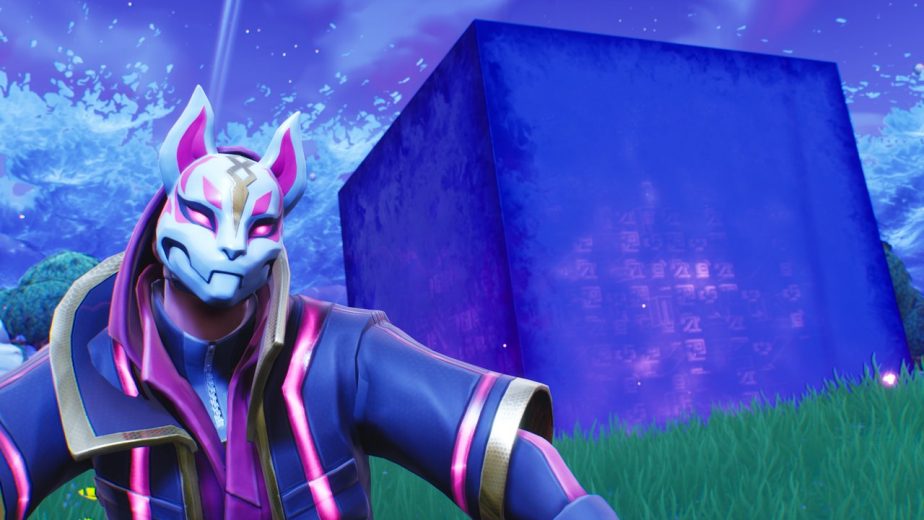 The second season 6 teaser
On September 24, Epic Games released the first season 6 teaser. The teaser showed what looks like a llama outfit, and we think that this is going to be a tier 1 reward. Additionally, two previous tier 1 rewards, Carbide and Drift, both had customizable styles, which is why this skin will probably be the same.
The second teaser shows another outfit. This time, it's a female skin, and judging from the previous seasons, it could be a mid-tier outfit. Additionally, it seems that Epic Games is bringing out a new player model for season 6 as the skin doesn't look similar to any other skin in the game.
Saddle up!

2 days to Season 6. pic.twitter.com/si2L9etjkk

— Fortnite (@FortniteGame) September 25, 2018
It's interesting that these season 6 teasers include the mysterious cube. Even though the cube melted in Loot Lake, it still seems that it will play a big role in the upcoming season. There was a leak about the cube forming a dark portal in the middle of the lake, and this may turn out to be true.
Season 5 ends in less than 48 hours, so make sure you complete all your challenges and level up your Battle Pass before it's over. Fortunately, you will be able to level up Drift and Ragnarok skins even after the season ends, so you don't have to worry about that!