CD Projekt Red announced the standalone release of Thronebreaker: The Witcher Tales; an RPG experience set in the world of The Witcher and featuring the gameplay mechanics of the Gwent card game. Since the announcement that Thronebreaker would be a fully-fledged release rather than Gwent's story mode, the studio has revealed a few things about the title; the game's director recently explained why they chose Queen Meve as the protagonist, and the different realms which have never before appeared in a Witcher game. Now, CD Projekt Red will be holding their first ever Thronebreaker live stream.
The First CD Projekt Red Thronebreaker Live Stream
CD Projekt Red announced the live stream with a news post on the official website of Gwent: The Witcher Card Game. The Thronebreaker live stream will begin at 9 PM CEST later today, on CD Projekt Red's official Twitch channel. Paweł Burza, CD Projekt Red's Community Manager, will host the live stream. Joining Burza will be the Game Director of Thronebreaker, Mateusz Tomaszkiewicz, and its Principal Writer, Jakub Szamałek. It will be the first time that CD Projekt Red shows live gameplay footage of the upcoming title; Thronebreaker will be launching at the end of the month on PC via GOG.com. Its console release won't come until the first week of December.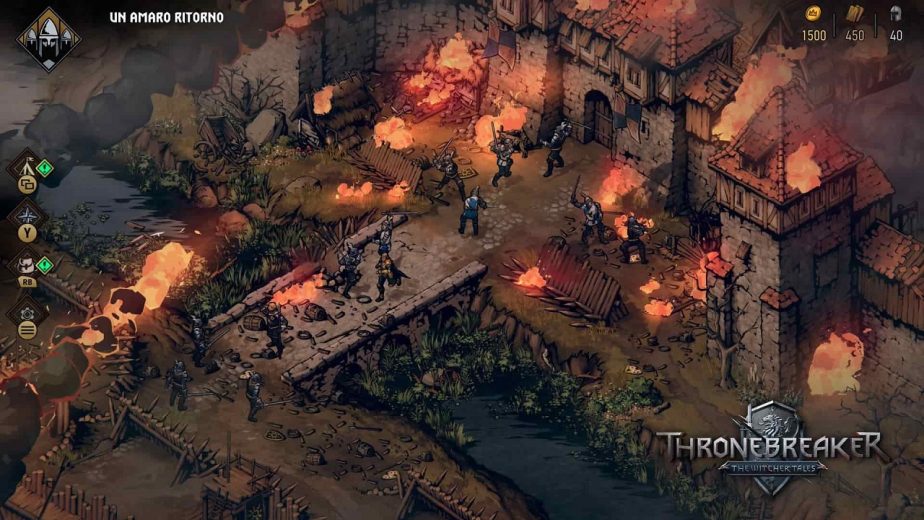 GOG.com, the online gaming retailer which is run by CD Projekt, is currently celebrating its 10 year anniversary. The site's anniversary sale features significant discounts across The Witcher series. Obviously, as Thronebreaker has yet to release, the upcoming title does not have a sale discount. The game will be the studio's first story-based RPG in The Witcher series since the release of The Witcher 3: Blood and Wine DLC. Notably, the game's title includes the subtitle, "The Witcher Tales". The game's director has said that if fans react positively to Thronebreaker, that it could be the start of an ongoing series.