Throughout the month of April, Ubisoft is hosting a special Invasion Apparel event for The Division 2. The event lasts until May 2, and it allows players to earn unique cosmetic items for their Division 2 characters. In this guide, we explain how the event works and how you can unlock its corresponding apparel caches.
The Division 2 Invasion Apparel Event Caches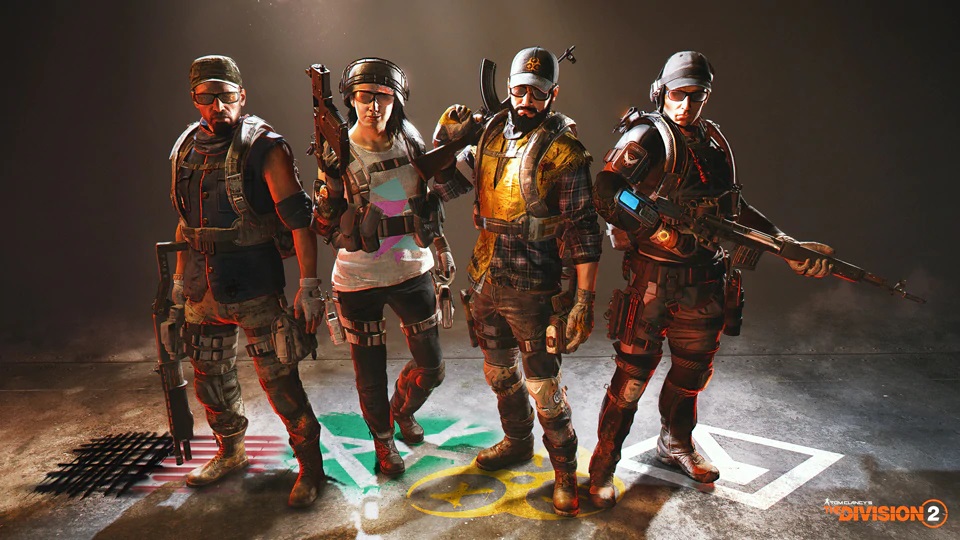 The Invasion Apparel event allows players to unlock unique clothing items, weapon skins, and emotes. The clothing items are also themed around the game's enemy factions (Outcasts, Hyenas, True Sons, and Black Tusk). Unlocking all 30 of the event's items also unlocks a special Black Tusk uniform outfit.
Opening Invasion Apparel Caches awards Invasion Apparel items. The Invasion Caches also have dupe protection which means players will never receive a duplicate item. This means it should be pretty easy for dedicated players to unlock all of the event's unique items.
How To Earn Invasion Apparel Cache Keys
Invasion Apparel Caches are opened using corresponding keys. Every player who logs in during the event's timeframe will receive one key for free. Those who own The Division 2's Year One Pass will also get three bonus keys for a total of four. Additional keys can be earned via the following methods:
Weekly Apparel Projects which task players with completing missions and activities in specific overworld districts. Completing a Weekly Apparel Project awards three cache keys.
Every Field Proficiency Cache a player opens after reaching level 30 has a chance of containing a cache key.
Players have a chance of receiving a cache key whenever they reach a new level of Dark Zone Proficiency.
Cache keys are available for direct purchase using Premium Credits.
Once the Invasion Apparel event is over, all 30 items will be transferred to the larger apparel cache loot pool. The Black Tusk uniform, however, will be gone for good, so make sure you get it if you want it. Standard apparel caches aren't dupe-protected, so players are encouraged to get the Invasion items while there's a guaranteed unlock track.
For more on The Division 2, be sure to read about its upcoming public test server and first raid.