Are you ready to dive into the Call of Duty: Black Ops 4 Blackout beta, starting today on PlayStation 4? Treyarch hopes to get feedback on how the new battle royale mode works through the testing period and will start tweaking and adding things to it right away. As a start, the studio has released a Field Manual guide to help players find out more about what to expect before the drop into the map for the first time.
As Treyarch announced – and as we already know from other battle royale games – Call of Duty: Black Ops 4 Blackout will be a fight to the last guy standing in a massive map, featuring 13 named locations and 80 players (at least during beta testing). You'll be able to play solo, duo or in a squad, although the developers suggest you join a 4 man squad during the Blackout Beta.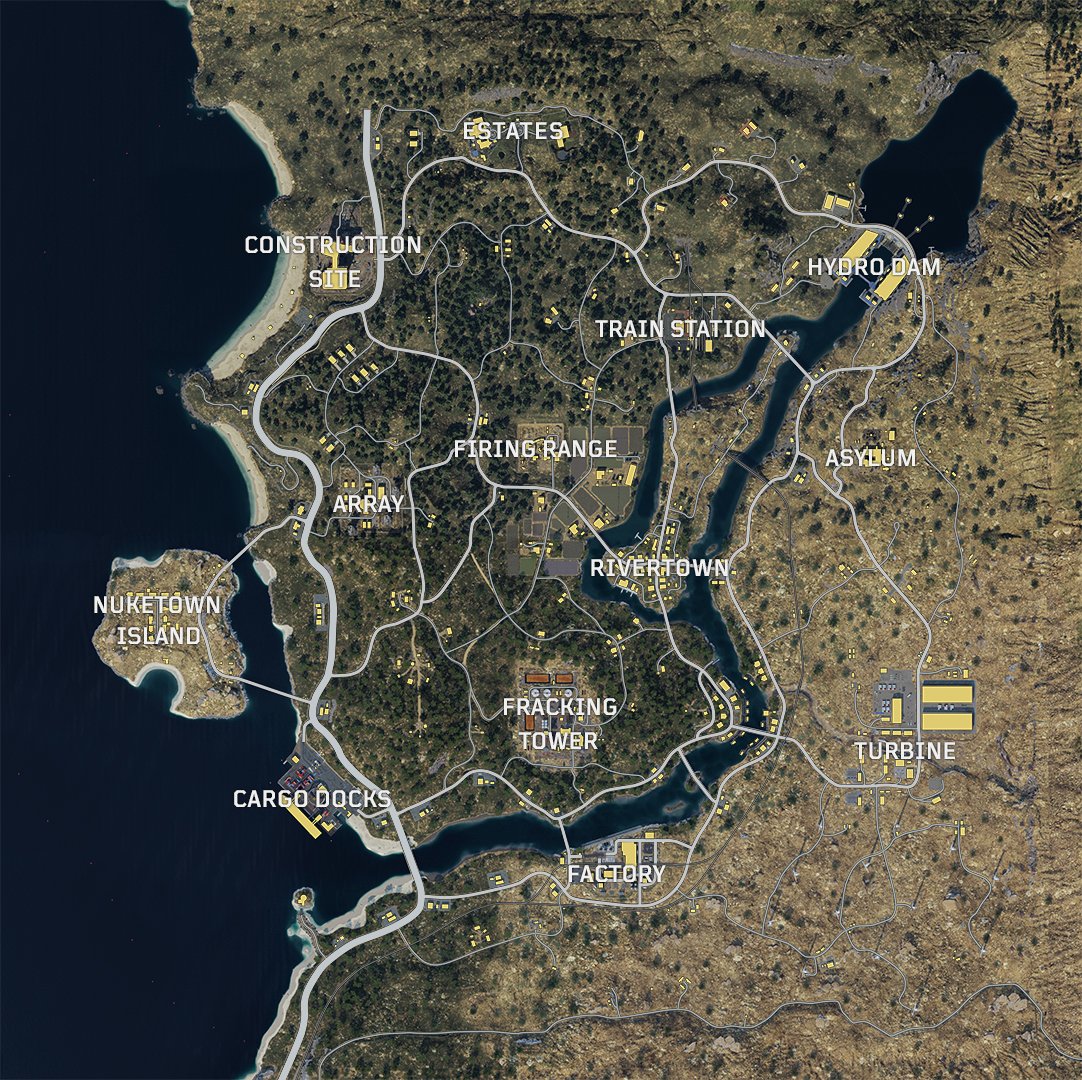 Blackout begins with all players in a transport helicopter that flies across the map in a randomly chosen straight line – you choose when to jump. The map not only included intense PvP battles but also has areas infested with zombies so, if you are interested in a "lonesome survivor" kind of gameplay, there are areas where you can do so as well.
After dropping from the helicopter, you'll reach the ground with the Wingsuit. You can point in the general direction, but for extra speed and distance, fall straight toward down for maximum speed.
When you get close to the ground, your parachute will automatically deploy. Use it to slow your momentum. All the information you need to become a wingsuit master is indicated in the game HUD. You can monitor your overall momentum and see where the parachute will deploy as you approach the ground.
After dropping, you can still use the Wingsuit for re-deployment. You can base-jump by sprinting towards your desired location and then press and hold the JUMP button.
Last but not least, Treyarch pointed out some details for the areas in Call of Duty: Black Ops 4 Blackout. Use this to navigate to the area you'll most likely get the most out of, according to your playstyle:
Long-time multiplayer fans looking to drop somewhere familiar may want to check out the Estates. Estates includes fully playable and expanded versions of Stronghold and Raid. Maybe you would prefer to go to the Firing Range where you might be able to squeeze in a little practice session once you clear the place out.
For Zombies fans, the Lighthouse, the boxing ring inside of Rivertown, Asylum with its nearby graveyard will prove tempting. Don't. Forget. The. Zombies.
Nuketown Island is a fun place to explore for fans of both Multiplayer and Zombies, offering a little something for both, and something entirely new as well.
Construction Site and others offer entirely new experiences to master.
Do you still have questions about the Call of Duty: Black Ops 4 Blackout beta? Make sure to check back for more information about the new mode and head into testing so you can experience it first-hand.