In a surprising announcement, CD Projekt Red has unveiled The Witcher 3: Wild Hunt – Official Complete Edition; a version of the game coming to the Nintendo Switch. The announcement confirms rumours from early this year which were generally dismissed by analysts (including my own article on the subject!), which pointed to the file size limits of the Switch. As it turns out, CD Projekt Red has found a way to bring the game to the Switch, although it has meant making some concessions when it comes to graphical quality.
How The Witcher 3: Wild Hunt is Coming to Nintendo Switch
The announcement of The Witcher 3: Wild Hunt came during E3, confirming that the game will at last come to the Nintendo Switch. A leaked store page had appeared to point to a Switch port of the game five months ago, but at the time, the prospect of The Witcher 3 on the the Switch seemed a lot less likely. After all, The Witcher 3 is around 50 GB in total; a size that would be too large for the Switch. Indeed, a recent statement at the time from ZeniMax Online Studios was that they would be unable to bring the Elder Scrolls: Online to the Switch for the same reason; the game was simply too large.
However, it seems that CD Projekt Red have found a way to fit The Witcher 3 onto the Switch. Interestingly, it isn't through paring down the game's optional content; the Complete Edition will contain all of the game's DLC. However, the trailer clearly shows a sharp downgrade in graphical quality, particularly on the scenery and background. It now seems likely that CD Projekt Red cut the file size down by sacrificing graphical quality.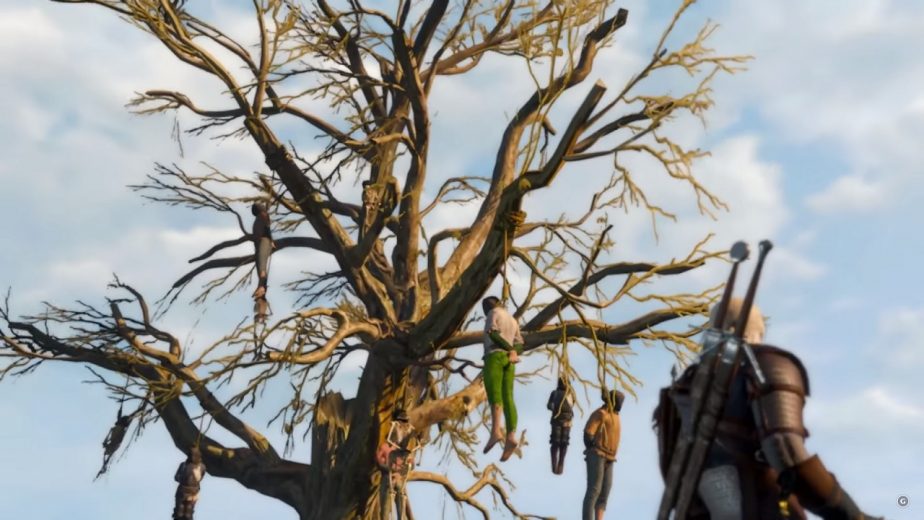 Ultimately, this may not be much of a problem for the Nintendo Switch. After all, the console has a smaller screen where lower-quality graphics may not be so obvious. Of course, it may be more obvious if the game is connected to a larger screen through the Switch dock. However, for Switch owners who have been waiting for a chance to play the award-winning title, they will finally get their chance before the end of the year! No firm release date has been released, but CD Projekt Red have confirmed that it will be coming in 2019.