For many WWE stars having your own action figure is great, but getting on the cover of a WWE 2K game is also a major accolade. The spot is reserved for the best of the best in the business. The WWE 2K19 cover athlete is AJ Styles who has now been holding the WWE Championship for a lengthy title reign. Styles was recently at the WWE Performance Center and gave some of his thoughts on the upcoming WWE 2K19 game.
WWE 2K19 cover athlete on visuals, Showcase mode
Per SE Scoops, WWE Champion AJ Styles spoke with Cultaholic at the Performance Center about a variety of topics. One of the first things addressed was whether or not AJ has had a chance to play the new WWE 2K19 game yet. Styles said he hasn't played the game just yet. He mentioned that what he's seen of the visuals so far look great but he mentioned, "graphics aren't everything." A new WWE 2K19 gameplay video trailer arrived recently, but not many people have had a chance to try it out.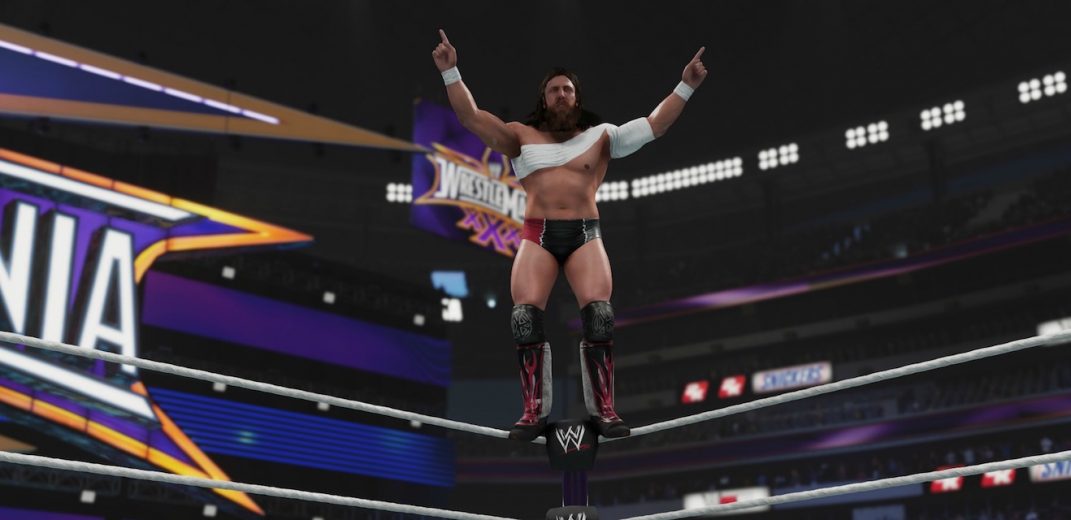 The current WWE champion will be part of a huge roster of superstars featuring legends from the past and present. Styles went on to say "we want to make sure this game is fun this year," bringing up the new Daniel Bryan Showcase mode. Styles said he thinks that mode is "really cool" and mentioned he helped to provide some voice-overs for it.
That particular mode will allow fans to go through Bryan's emotional journey in the WWE. Within the past year, he made his triumphant return to the ring. Previously, it looked like he might never get to wrestle for WWE again. He's now competing regularly and recently teamed up with his wife Brie Bella for a pay-per-view match.
Styles on being WWE 2K19 cover athlete
Per SE Scoops, Styles also loves the fact he's the WWE 2K19 cover athlete. He said he plans to savor the accomplishment telling Adam Pacitti:
Who would've thought that AJ Styles would not only be the longest reigning Smackdown Champion but he's also on the cover of the video game. Years ago I couldn't of imagined this, I wouldn't of picked me on the cover.
Styles follows in the footsteps of previous cover athletes for the franchise including The Rock, John Cena, Stone Cold Steve Austin, Brock Lesnar, and Seth Rollins. Each of these superstars is a legend in their own right, or on their way towards that status. Styles has been a professional wrestling icon for years, only recently crossing into the world of WWE. It's certainly an achievement for him that has been a long time coming.
By the way, Styles also said he plans to take the 2K19 "Million Dollar Challenge" quite seriously, giving it his best shot to defeat whichever gamer ends up in the finals.
WWE fans and video game enthusiasts will soon get to play the game featuring WWE 2K19 cover athlete AJ Styles. It officially arrives everywhere on October 9, 2018, with the Deluxe Edition and Collectors Edition arriving a four days earlier.