The decline of Apex Legends since its explosive launch has been well-documented; the game quickly began haemorrhaging players and Twitch viewers after its first couple of weeks. Although it briefly overtook Fortnite on Twitch, that accolade didn't last long. Now, new data suggests just how much Apex Legends revenue has declined in the last two months. If the data is correct, it has fallen by around 74%.
Apex Legends Revenue has Fallen Sharply Since its Release
When Apex Legends launched in February, the game attracted enormous and unexpected attention. After a launch with little to no fanfare or marketing, the free-to-play game exploded in popularity. However, that explosion quickly proved to be untenable in the long-run. Many players have since moved on to other things, and as such, Apex Legends revenue has dropped severely. In February, the game's monthly earnings were around $92m. According to SuperData, the game's April earnings were closer to $24m.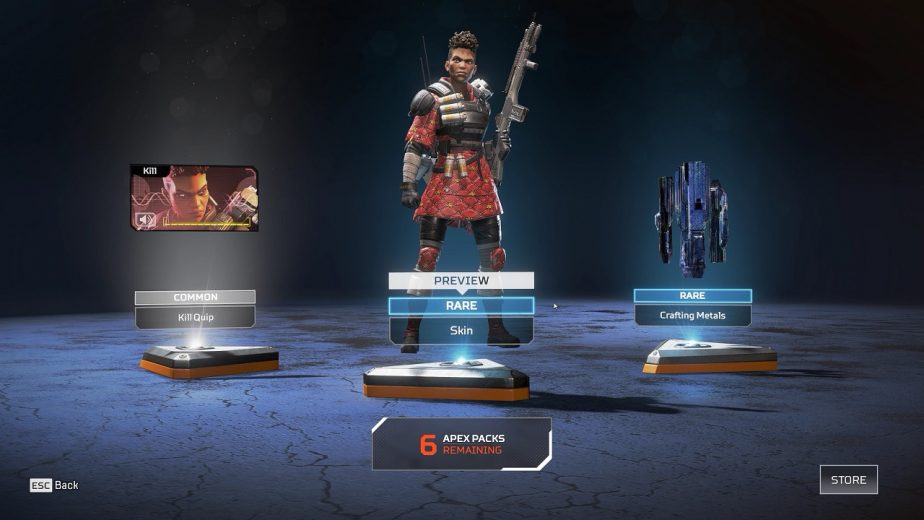 Ultimately, however, this is unlikely to be a major problem for either Respawn or EA. After all, nobody ever expected Apex to have the launch that it did. A monthly earning of $24m is no small figure, even in the gaming market, and only pales in comparison to a colossal starting figure that was far, far above its targets. The comparisons between Fortnite and Apex are obvious, and the two have often been pitted against one another. However, there is an important difference between the two titles. Epic Games is heavily reliant on Fortnite for its studio's revenue. Respawn is not in the same position. The studio is developing Star Wars Jedi: Fallen Order, a major AAA Star Wars game, after all. Apex, by comparison, is a veritable side project, albeit a highly lucrative one. Respawn's fortunes do not rest on Apex maintaining its initial level of success.
What Does This Actually Mean for the Future of Apex?
Of course, that's not to say that they plan on abandoning the game. The studio recently stated that they would do no such thing. However, they also said that no resources would be taken from the team developing Star Wars to work on Apex, and that they wouldn't overwork their staff to produce extreme amounts of new content. EA is currently working on bringing the game to mobile, as well as the Chinese market; both moves which are likely to be very profitable. While Apex is unlikely to compete at the same level as Fortnite again anytime soon, this latest revelation about its revenue isn't remotely surprising, and is unlikely to be particularly problematic for either EA or Respawn.