At present, Battlefield 5 is only available to play for subscribers to the EA Access and Origin Access services. However, tomorrow, on the 15th of November, all players who have pre-ordered the Deluxe Edition will also get early-access. Everybody else will get access on the 20th of November; the game's official release date. Ahead of the second batch of early-access players joining the game, DICE has released a sizeable new game update. Among the fixes and features it adds is the much-spoken-about "Ray Tracing" graphics option.
The 11/14/2018 Battlefield 5 Update Details
Overall, the new Battlefield 5 update addresses 12 separate issues, with 2 additional platform-unique things. When it comes to bugs; the update fixes a problem which could cause highly uneven numbers of players when a round begins, and a crippling bug which could cause all revives to completely stop on the server. A bug in the Airborne game mode has been fixed where bomb carriers could finish arming on the objective even after death. Another bug which causes weapons to disappear on the weapon selection screen has also been fixed. Meanwhile, a bug in the Frontlines mode on the Devastation map which caused the bomb to spawn in a wall has also been amended. A small fix has also been made to the MP34 lens sight alignment. Finally, a menu glitch when cancelling matchmaking has been rectified.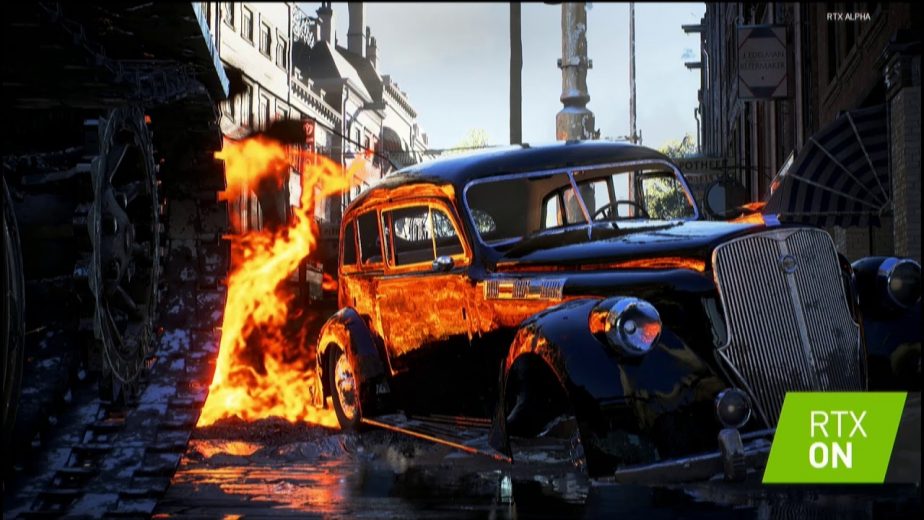 The update also makes some minor balancing changes; improvements have come to matchmaking to reduce the number of disconnects, and improvements have been made to the game client's stability. Spawn protection has also been added to the Airborne game mode so that the planes which players drop from are not as vulnerable to AA fire. Similarly, players won't be able to shoot down those planes as quickly. One change has been made to War Stories; players won't be able to collect Letters anymore when they play offline because doing so needs to update the game's persistence counters, which need to be online.
Xbox One Instant-On and Ray Tracing
Two changes come in the new Battlefield 5 update are platform specific. Firstly, DICE has improved the game's ability to resume when Xbox One users use the console's Instant-On function. The more significant addition, however, is that of RTX Ray Tracing on PC. This impressive new graphics technology requires one of NVIDIA's newest line of graphics cards. DICE actually partnered with NVIDIA to show off the technology in Battlefield 5 several months ago.