Whether you're a fan of BioWare or not, you'll be happy to know that new Anthem gameplay is on the way. Anthem has been hit and miss with some fans of BioWare, but perhaps that will change with the upcoming Anthem livestream.
The gameplay of Anthem hasn't necessarily been kept under wraps, but you can only watch the same sequence so many times before it gets old. With that said, the news of new gameplay is sure to please those hyped for the beta – or individuals who are still on the fence with pre-ordering the game.
This news comes directly from a series of tweets by Anthem's lead producer, Michael Gamble. In one tweet he mentioned streaming on October 31st, the night of Halloween. However, that ended not being the case and the date was then moved next month, November.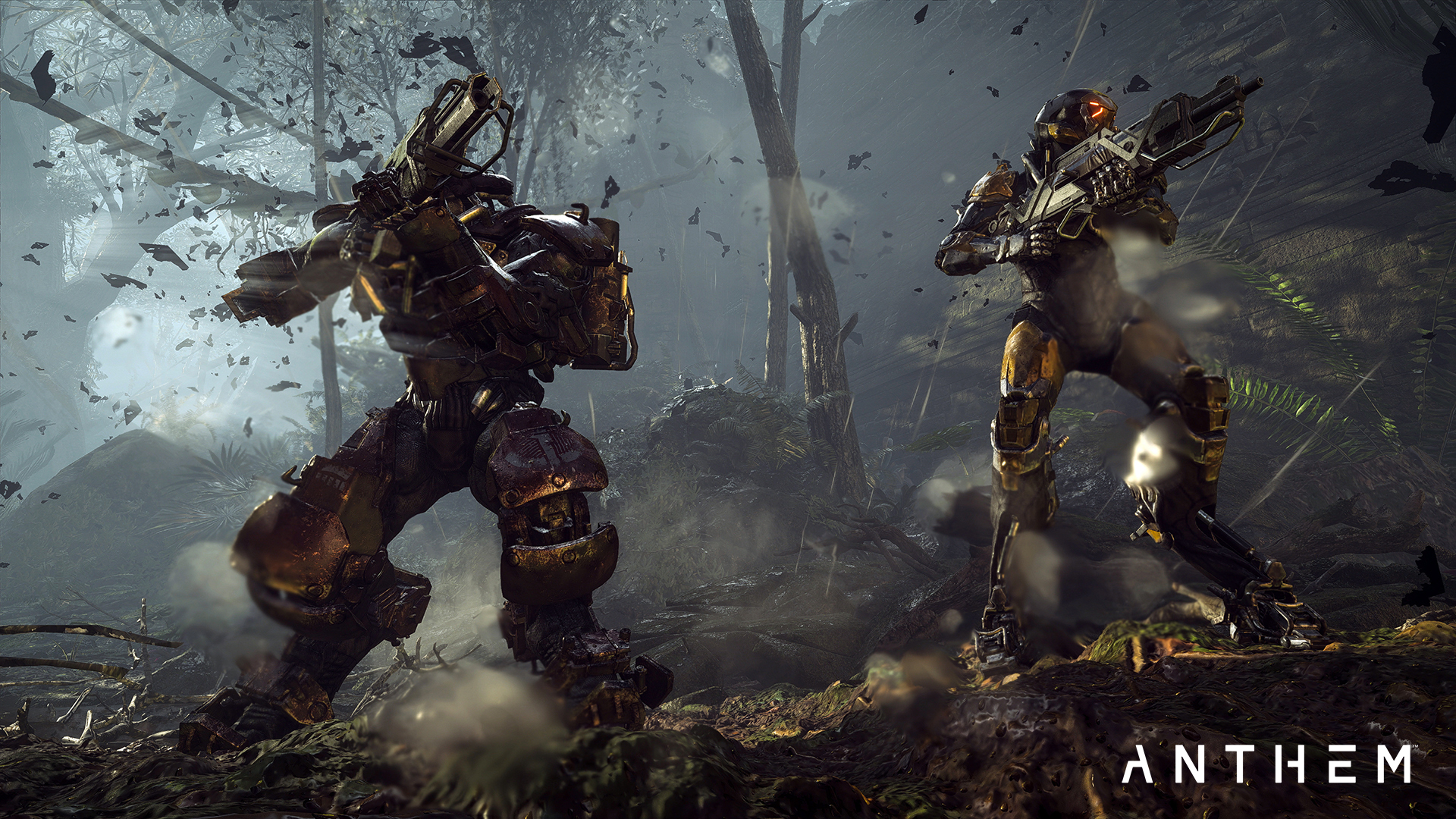 Anthem Livestream to be held in November
To be more specific, Gamble mentioned in his tweet that the date would be November 1st. He also mentioned that he would be joined by fellow BioWare developer, Ben Irving. Together the two are said to team up and, to quote Gamble directly, "hijinks and hilarity will ensue…hopefully."
It hasn't been specified what the two will show in the Anthem livestream, but we're curious all the same. After all 'gameplay' could be a number of things. What little Gamble did mention, however, was that they would be picking a random character build. Whether that means we may see some new character customization is up in the air. Though if you ask us, the potential of seeing it seems high.
Now that Anthem is in the Alpha stage, players will be able to see if there are any new changes. Nonetheless, the mention of hilarity and hijinks does seem to imply there are still some bugs to iron out.