Coming up later this week, Treyarch has announced plans for another Call of Duty: Black Ops Cold War Double XP Weekend, taking place over four days. Following on from the recent Season 2 Reloaded update, the weekend is due to begin on the morning of this Thursday, the 8th of April.
The Next Black Ops Cold War Double XP Weekend
Treyarch's next Double XP Weekend for Call of Duty: Black Ops Cold War is just a couple of days away. The event will officially begin at 10:00 AM PT on the 8th of April, at which point all players will start earning double the normal XP rewards. The "weekend" is actually due to last four days, rather than two, ending on the 12th at the same time. This has become the standard format for Treyarch's 'Double XP Weekend' events in recent months.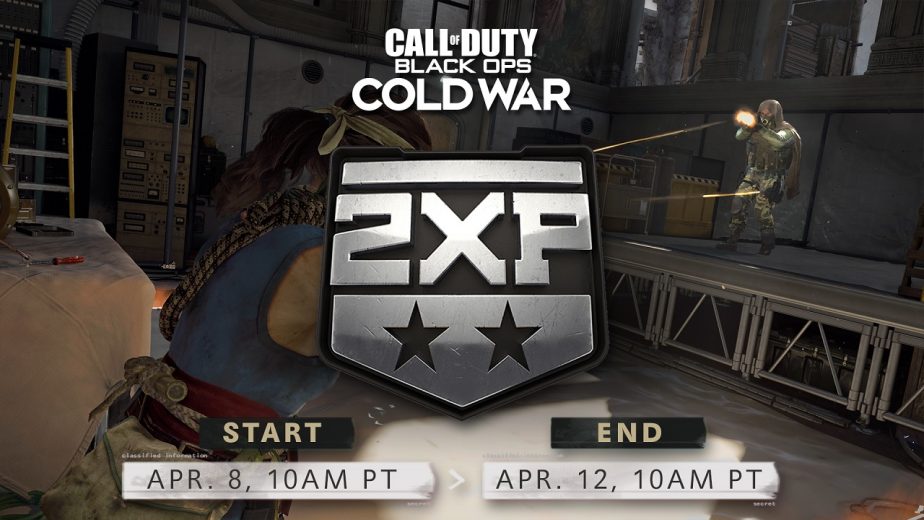 The event comes shortly after the launch of Season 2 Reloaded, which rolled out last week. The last major update of Season 2 added three new maps to the game, along with new modes, a new Outbreak region, and more. As such, this week's Double XP Weekend is a good opportunity for players to get stuck into the new content, if they haven't already. Indeed, it's worth noting that Season 2 is now heading towards its inevitable conclusion, leaving players a limited window in which to complete their Battle Passes. This weekend is also a good chance to make some progress on that front.
Another good use for the weekend event would be grinding to unlock the new R1 Shadowhunter. The new crossbow arrived in-game around two weeks ago, and requires players to complete a specific challenge in order to unlock it. If you haven't done so yet, you could earn double XP for your grinding this weekend. Unlocking the crossbow requires you to earn 3 'One Shot, One Kill' medals in fifteen different matches.