Since the announcement of Borderlands 3, Gearbox has certainly been moving apace with new announcements and information. From confirming the arms manufacturers set to feature in the game to revealing details about the loot mechanics, the studio certainly hasn't felt a need to wait for E3 or some other big event. In fact, the studio plans to hold a worldwide Borderlands 3 gameplay reveal in one week's time, on the 1st of May.
When and How to See the Worldwide Borderlands 3 Gameplay Reveal
This upcoming global Borderlands 3 gameplay reveal will be the first chance that fans get to see live gameplay from the game. Although the trailers released thus far have shown many snippets of gameplay, the studio hasn't yet shown any details or longer-format videos. If fans want to watch the gameplay reveal for themselves, they'll need to tune in to the Borderlands Twitch channel or the Borderlands website on the 1st of May. The stream will begin at 10:00 AM PDT / 1:00 PM EDT / 6:00 PM BST.
According to Gearbox, there will also be a 30-minute pre-show preceding the gameplay stream. It's unknown exactly what will be discussed during the pre-show, or indeed, shown during the livestream. However, on the subject of a variety of fan questions, Gearbox has said that they are; "excited to answer at least some of these questions and lots more during the Borderlands 3 Worldwide Gameplay Reveal event on May 1."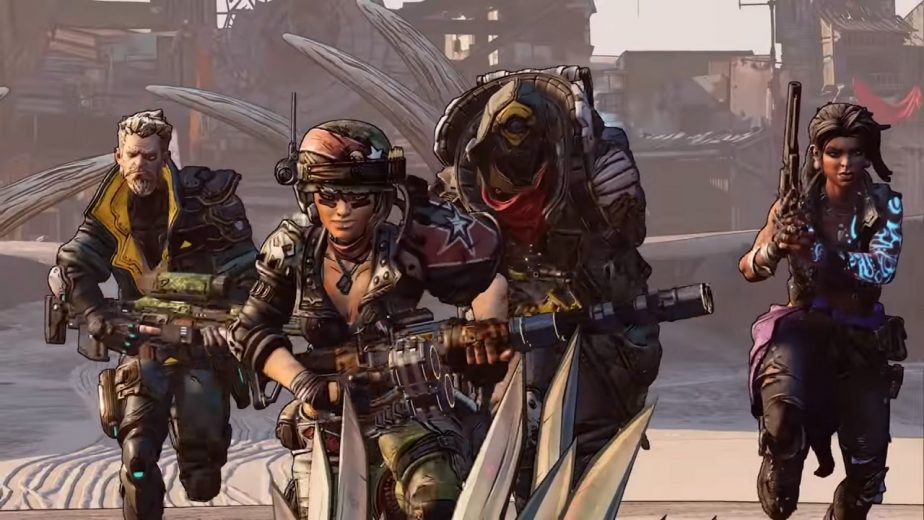 The stream will include; "the first ever showing of Borderlands 3 gameplay, as well as commentary from the Gearbox development team on everything from the new Vault Hunters and their respective skills to interplanetary travel and sweet, sweet loot."
Additionally, the studio also says that; "hundreds of your favourite live streamers," will be playing the game for the first time shortly after the event. This suggests that Gearbox may have given early access or demo copies to streamers in order to promote the game ahead of its September release date.