Tides of War is Battlefield 5's post-launch content release schedule. DICE is very much adopting a games-as-a-service model for the latest entry in the Battlefield series, and is planning a consistent schedule of extra content following its release in November. Tides of War is divided into chapters, and the first three chapters have now been detailed by DICE. According to the studio, Tides of War seeks to improve the game in four key areas:
Evolving Gameplay: This area includes the addition of new in-game items like weapons, vehicles, and fortifications.
New Experiences: This area includes what are generally the headline content releases post-launch; additional War Stories, game modes,and so on.
An Expanding World: This area primarily includes new maps for the game.
Game Improvements: This is much of what you'd expect from a developer post-launch when it comes to patches. This will cover bug-fixes, tweaks, and balancing changes.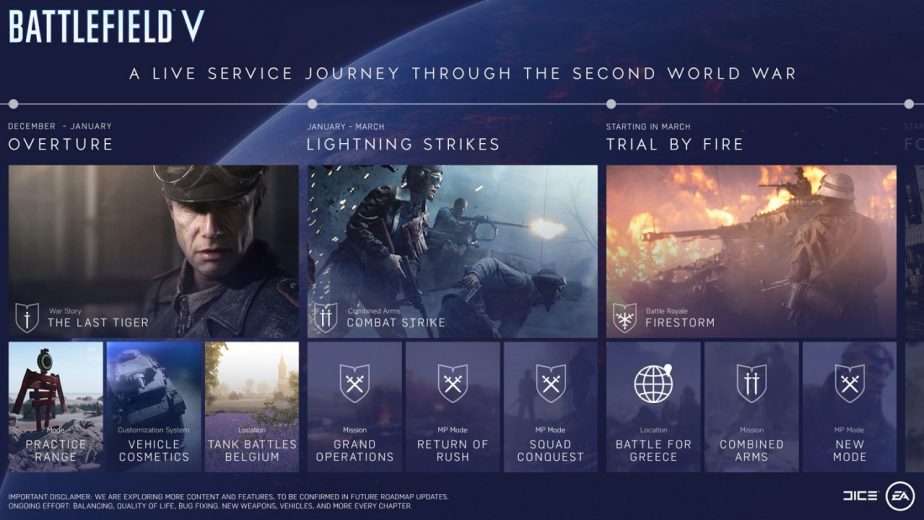 Battlefield 5 Tides of War Chapter 1: Overture
Chapter 1 of Tides of War will launch in early December and will conclude in January. The headline feature of this chapter is the addition of the game's fourth War Story; The Last Tiger. Unfortunately, DICE has said that the studio has no plans to work on more War Stories going forward, at least for the time being, but players can at least look forward to this additional story experience. It will actually be the first Battlefield War Story ever to be told from a German perspective.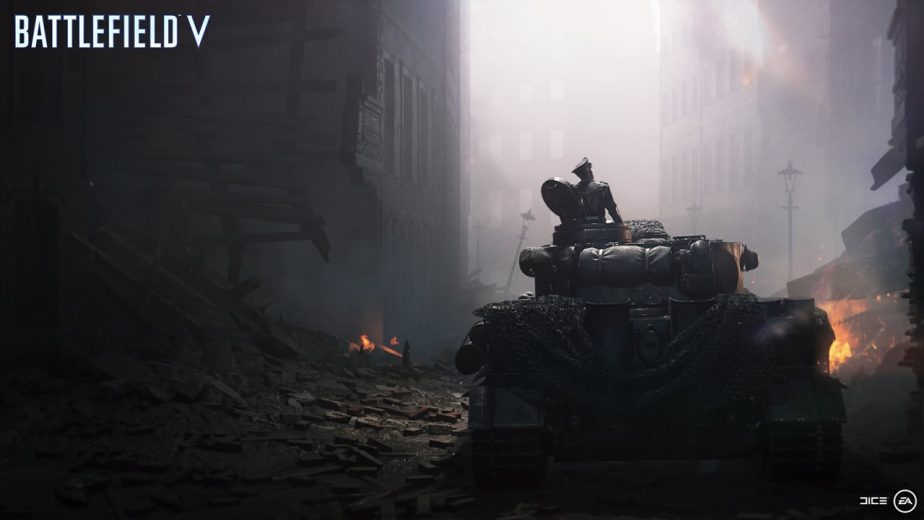 In keeping with the German tank crew story, Overture will also add the Panzerstorm map to Battlefield 5; "Where the German mechanized war machine plunges into Belgium, smashing into Allied defensive forces," says DICE; "On this tank-focused arena, you'll roll across ridges, ditches, and elevated roads with a massive force of armor, carving a path of destruction through the countryside."
Overture will also include the addition of Practice Range to Battlefield 5; a new mode based on the game's Hamada map. This will be a mode for players to practice or test things in, rather than a competitive multiplayer arena. Finally, Overture will also see the addition of vehicle customisation options to the game. There will also be weekly events and rewards specific to Overture.
Battlefield 5 Tides of War Chapter 2: Lightning Strikes
Lightning Strikes, the second Tides of War chapter, will start in January and continue until March. Its headline feature is the Combined Arms multiplayer mode. This will be a new PvE cooperative experience for groups of up to 4 players. It will feature a variety of different "Combat Strike" missions which will take place on different maps, and will challenge players to complete objectives against AI enemies. Alongside Combined Arms, the Lightning Strikes chapter will also add two other game modes. One of these will be a revamped version of the classic Battlefield Rush mode. Squad Conquest, on the other hand, will feature two expanded squads of 8 players each facing off.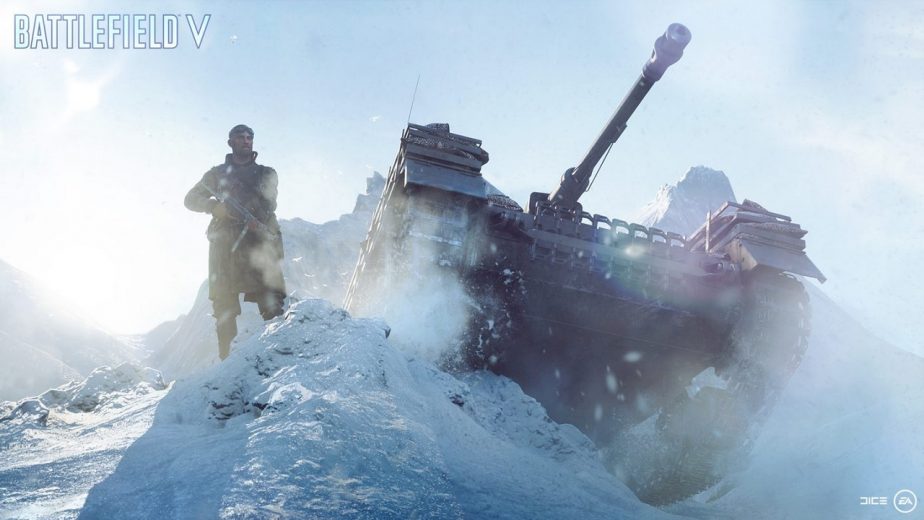 Lightning Strikes will also add new Grand Operations to the game, but DICE hasn't detailed exactly what these will be. However, the studio does hint that the focus could be on vehicle combat; "… this time with a focus on vehicle warfare and rapid infantry movement. This chapter brings to life the fear created by the Axis war machine…"; As per usual for Tides of War, Lightning Strikes will feature weekly rewards and events which will include content unique to this chapter.
Battlefield 5 Tides of War Chapter 3: Trial by Fire
Trial by Fire, which will begin in March 2019, will bring the hotly-anticipated Firestorm mode to Battlefield 5. Firestorm is Battlefield 5's battle royale mode, currently in development by Criterion. Trial by Fire will also add a new Greek map set on the shores of Crete; "Join a massive aerial invasion along the Cretan coast. The Allied side is desperate to cling to the island under attack by the Axis, attempting to break through the British defences air superiority and paratroops."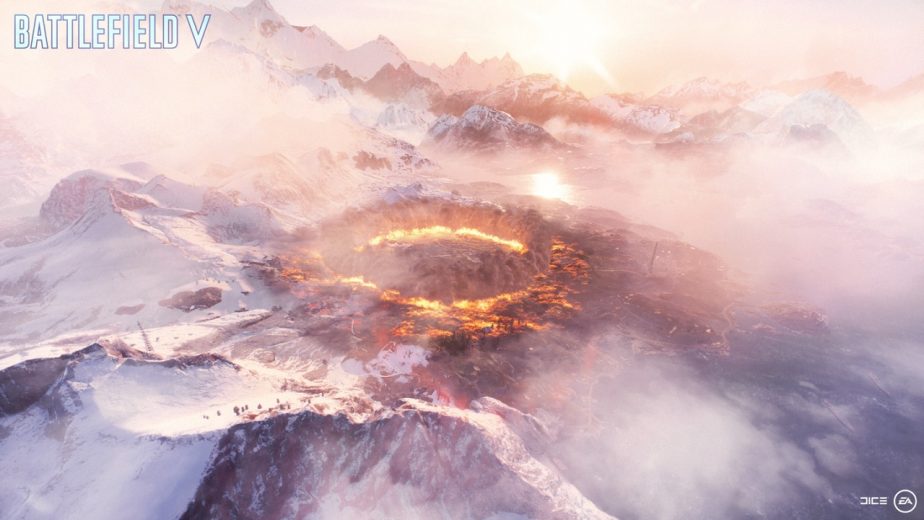 Trial by Fire will also include new Combat Strike missions for Combined Arms, as well as a new multiplayer mode which is currently under wraps. Finally, there will also be new chapter rewards and events each week.