Just like any other Thursday, Bungie released another This Week At Bungie blog-post detailing more about the stuff we're about to get in Destiny 2 Shadowkeep (can't believe it's just 10 days away). In the last TWAB, we got a lot of patch notes for the upcoming sandbox update in Shadowkeep. There were a lot of weapons changes in general along with some Exotics and Reckoning changes. Today, Bungie talked more about the Raid and World's First contestants for the new Garden of Salvation Raid.
Garden of Salvation Raid Incoming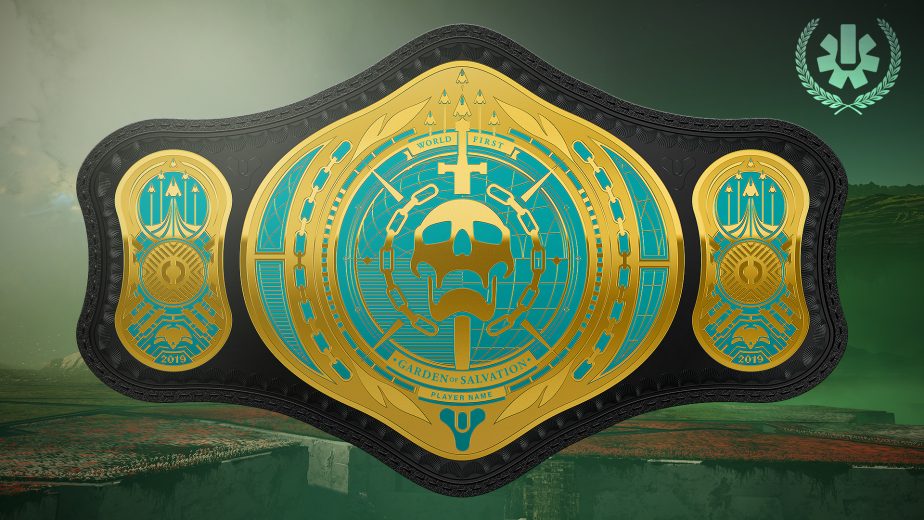 The new raid in Shadowkeep is releasing on October 5th on Saturday, five days after the official release of Shadowkeep. Just like Crown of Sorrows World First, Garden of Salvation will also have a Contest mode. They also revealed the new World's First Belt for the Garden of Salvation Raid. Here's how Bungie described it in their TWAB:
"Contest mode will be active for the first 24 hours, similar to the Crown of Sorrow World First competition. While Contest is active, players will face an enforced challenge throughout the raid. Power beyond certain levels will provide no additional advantage for a given fight (e.g., for the first fight, Power above 890 doesn't provide an advantage, and for the final fight, Power above 920 doesn't provide an advantage). You can read the full rules here. The gist is Only the final six players of the winning fireteam to finish the activity will receive a belt. The first fireteam to complete the raid and return to orbit will be declared the winner. Unlike in previous raids, the winning team won't receive an Exotic drop from the final encounter, so don't rely on your loot stream to determine whether you may have won."
Talking about the Emblems, every team to complete the raid in the first 24 hours will receive an exclusive emblem to show off. Take a look:

While this following emblem is just a raid emblem that you'll be going to get by completing the raid with no timed exclusivity.

Destiny 2: Shadowkeep will be hitting PlayStation 4, Xbox One and PC, on October 1, 2019, and later in November on Google Stadia.